Two funding experts from the Massachusetts Institute of Technology travelled to Ukraine in a personal capacity to learn about the needs of the research system. Targeted aid would have an immediate impact in getting institutions in the west of the country back on their feet, they say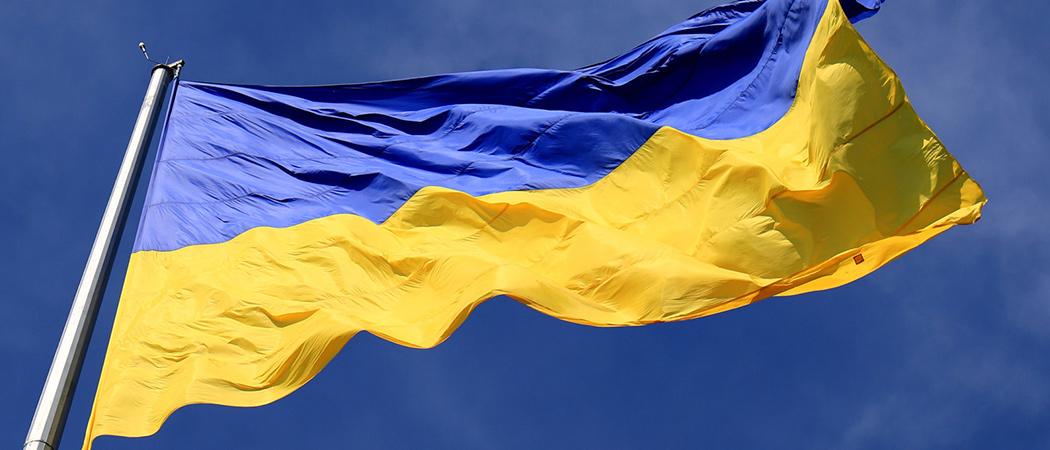 A flurry of international aid has been rolled out to support researchers in Ukraine since the Russian invasion in February. Now, targeted financial help would get cash strapped institutions in the west of the country - away from the seat of war - back up to speed and have a more immediate impact on the research system as a whole, according to two experts from the Massachusetts Institute of Technology (MIT) who visited Ukraine this summer.
Michael Leskiw, associate director of strategic alliances & technology transfer at MIT, and alliance manager Julie Kukharenko, travelled to Krakow in Poland and then on to Lviv and Kyiv in Ukraine, where they met research stakeholders in the country.
They identified four institutions that could benefit from immediate international financial aid, amounting to an estimated €10 million per year. That would cover grant money moved from Ukraine's National Research Foundation (NRFU) to the defence budget, provide funding opportunities for a scholar support office to do more mentoring and pay its staff, enable the country's quality assurance agency to do more outreach, and establish relationships with European and US institutions to help with accreditation and standardisation.
Kukharenko said they are about to finalise a report of the findings which they hope to deliver to MIT leadership and other leading institutions in the US and the EU, to get the message across to policy makers on both sides of the Atlantic.
"We hope to have an invitation to the Ivy plus group and then also to meet with some of the EU contacts that we've been in conversation with before the trip, and then donors and foundations," said Kukharenko.
Both the US and EU have delivered financial support for Ukrainian science. The European Commission has set up various grant schemes for Ukrainian scientists, including ERA4Ukraine, Horizon4Ukraine, ERC4Ukraine and MSCA4Ukraine, a €25 million fund for doctoral candidates and post-doctoral researchers.
Now the EU wants to shift the focus from emergency aid towards a long-term plan for reconstruction and modernisation of the research and innovation system.
Leskiw said first on the list for further support should be the NRFU. It was founded in 2018 and became fully operational two years later, as part of a push by the Ukrainian government to establish a research agency run to international standards, in order to halt the exodus of academics and scientists to the west.
As a result of the economy moving to a war footing, the agency's budget was sequestered and diverted to defence. The government is working on finding money to reestablish the budget, but the war is likely to strain the country's finances for the foreseeable future.
Leskiw and Kukharenko estimate the NRFU needs about €5 million a year to keep its operations going, so that people working there continue to be paid, and keep up the work they are doing under immense pressure.
They also identified three other institutions with the capacity to make an immediate contribution if they had the money to do so: Ukraine's support office for scholars; the national agency for quality assurance in higher education; and an online physics school.
"The common characteristics of these is that they are institutions that are modelled on American/European standards," said Leskiw. "They're completely cash strapped, but the budgets that they are seeking are tiny by US and EU standards."
Embattled research system
According to Oleksii Shkuratov, deputy minister for European integration at the ministry of education and science in Ukraine, 15% of the country's research and higher education infrastructure has been damaged. The World Bank estimates that over the next 36 months, €105 billion is needed to address urgent needs, such as restoring education and health systems and infrastructure.
But in the view of Lesiw and Kukharenko, immediate action could be taken to relieve the Ukrainians working in an embattled research system.
"Our opinion is very strongly that if these organisations were helped, not only does it help these organisations in the near term, but it also makes a principled statement that these organisations represent the future of Ukraine," said Leskiw.
Before the war, NRFU had allocated grant money to various projects across the country. For obvious reasons, researchers in eastern Ukraine can't carry out this work, but those in safer cities near the western border of the country would be able to do so, if they had funding. "Those people are at risk of leaving simply because their money is gone. Replacing that money and enabling them to do the research gives them a reason to stay," Leskiw said.
EU grants help, but due to national rules on research salaries in public institutions, EU-funded researchers can't top up their salaries to levels that would prevent brain drain.
"I really worry about individual burnout, as these types of conditions continue, when people are trying so hard, you know, eventually if there's no money, they're just going to not be able to maintain this type of enthusiasm," said Leskiw.