Networking is a prerequisite for finding partners when bidding for Horizon Europe funding. It should be a cornerstone of the renewed single market for research, says Paulo Ferrão, president of COST, as the association celebrates its 50th anniversary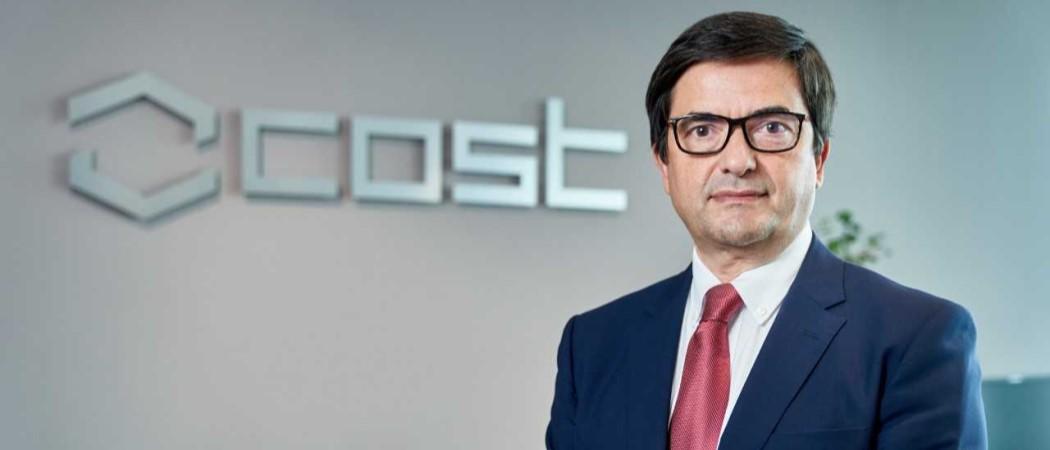 As it celebrates its 50th anniversary, the researcher networking association COST has set out its objectives for the next decade, promising to take a lead role in creating the European Research Area (ERA), a single market for research.
"It is clear that COST has the ambition to keep acting as a cornerstone of the European Research Area," Paulo Ferrão, president of COST, told Science|Business.
Researcher networking is also key to countering east to west brain drain in the EU, says Ferrão. "It provides opportunities for researchers and innovators across Europe to experience different realities, while maintaining a link with their original institutions."
Each year, COST funds more than 45,000 researchers to network and go on exchanges, benefitting over half a million since 1971, almost half of them early-career researchers. In enabling scientists to form new links with different institutions, it serves as a portal to other EU programmes, such as the exchange programme, Marie Skłodowska-Curie Actions, and EU basic research agency, the European Research Council.
"[Participants] meet via a diverse set of tools and networking instruments, allowing them to get in touch with European and international research initiatives, while benefitting from exposure to leading scientists in their field," says Ferrão. "By exchanging ideas, they contribute to the advancement of science and technology for a better society for us all."
Revived ambition
The idea of creating a single market for research dates back 20 years. Member states agreed to raise their ambition in research and foster links between European R&D and national programmes, to set out joint research objectives and avoid duplication of effort. But ambition faded as research budgets across Europe were cut, in particular in the wake of the 2008 financial crisis.
Despite failing the first time, the European Commission did not give up on the idea and last year, proposed a plan to revamp ERA. As part of the new plan, EU ministers once again pledged to raise public and private research funding to 3% of GDP by 2030. This Friday, they are set to discuss how to roll out the single market for research over the next decade.
COST (the acronym stands for 'European Cooperation in Science and Technology') hopes to be involved in the discussions. Earlier this month, the association, which involves 38 member countries and one partner country, South Africa, held its first ministerial meeting since 2016. Joined by the EU research commissioner Mariya Gabriel, member states overwhelmingly called for the reinforcement of the role of COST in the revamped ERA.
"We very much welcome the renewed ERA communication, where the European Commission has prioritised strengthening the mobility of researchers, so everyone in Europe benefits from research and results. We cannot agree more with this ambition," said Ferrão, who also serves as professor at the University of Lisbon and is a member of the mission board for climate neutral and smart cities.
All this is great for creating synergies between EU and national research funding, according to the declaration adopted in this month's ministerial meetings. The numbers speak for themselves. The EU invests around €40 million a year in COST. In return, scientists find partners and spawn around €390 million in new projects, says Ferrão.
Now, as the European Research Area once again starts taking shape, COST wants to be heard. "Science is about people," Ferrão says when asked about the biggest lesson learnt from five decades of COST.
Levelling up
COST was formed 50 years ago to help bridge the R&D gap between Europe and the US. Over the years, the mission moved closer to home and now is focused on helping bridge the gap between eastern and western Europe.
In Horizon Europe, COST will be funded as part of the widening pillar, which runs projects aimed at closing the EU's East-West R&D gap.
Policymakers agreed to ring fence 3.3% of the Horizon Europe budget for widening, in a move backed by the countries and MEPs pushing to even out participation in the EU research programmes. But budgets and concrete plans for 2021 are yet to be revealed, with the Commission repeatedly postponing publication of work programmes that set out the details.
Things have been a little different in the past year and the exchanges have continued online. The association piloted a few different grants to meet current challenges and ensure the networking continues.
Now more than ever, Ferrão believes, cooperation is key to achieving breakthroughs in research. Bringing together scientists from different disciplines enables cross-fertilisation ideas and knowledge. "This is even more relevant today, as the world is facing a global pandemic, impacting society at large," he said.