EIC was conceived as a bottom up innovation fund, but the move to backing top down and targeted research is now filling gaps that researcher-led projects cannot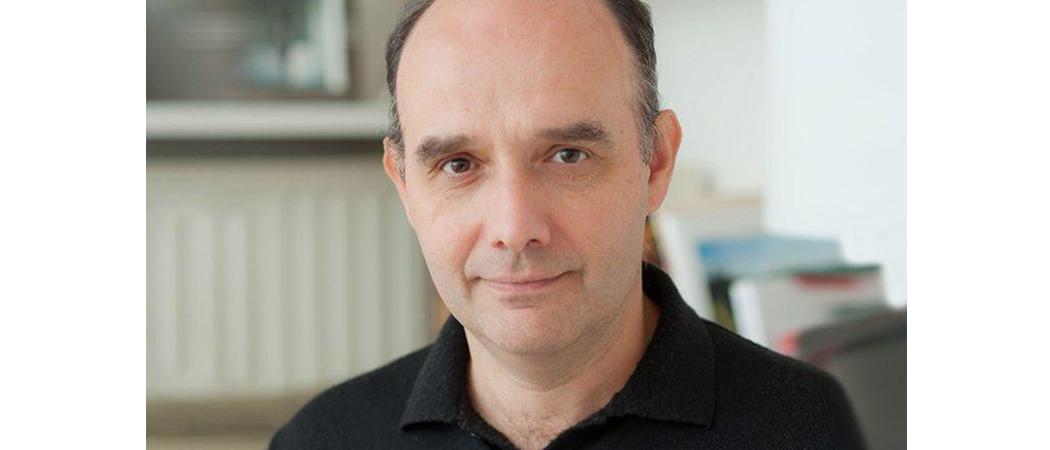 The European Innovation Council's (EIC) future will involve more horizon scanning, intelligence and strategy, according to Iordanis Arzimanoglou, programme manager responsible for scoping the potential for technological and innovation breakthroughs and for directing EIC health-related projects, to ensure there is a coherent plan that will support development of a competitive sector.
"It's much more than pumping money. We envisage becoming a strategic intelligence building house," Arzimanoglou said, describing his vision for the EU's €10 billion innovation fund in an interview with Science|Business.
Arzimanoglou is the first of nine programme managers to be appointed by EIC to oversee its Pathfinder Challenges, under which rather than waiting for applicants to suggest projects for funding, EIC is setting objectives.
The first such Pathfinder drawn up by Arzimanoglou aims to fill gaps in Europe's cell and gene therapy sector. After more than 30 years in development, these products are finally reaching the market, benefitting patients and becoming a commercial success. But there remain many constraints, of which scale-up, cost and patient access are at the fore.
In recognition of this, the Pathfinder challenge in cell and gene therapy looked to fund research to improve manufacturing for these hard to make and expensive products; to enable commercial scale-up of patient-specific cell therapies, and to increase the payload and lower the risk of gene delivery systems.
This Pathfinder challenge was set in June 2021. Since then the number of challenges has increased and over 2022, a little less than half of EIC funding went to challenge-driven calls.
The challenges are purposely narrowly-defined to avoid overlaps with other European Commission funding mechanisms and to foster innovation in a very niche area of research.
"You can't please everybody and you cannot become a strong in a new sector if you don't select," said Arzimanoglou. "Nobody can do everything. I think the EIC has a unique opportunity if we keep on reinforcing our challenges, put more money in our challenge calls."
The EIC started out as a bottom-up innovation fund, pumping grant and equity finance directly into start-ups, with the aim of helping enterprises to grow and give Europe's innovation scene a boost.
After a three-year pilot was deemed a success, under the EU's €95.5 billion seven-year Horizon Europe research programme the fully-fledged EIC was given €10 billion. But in addition to bottom up investing, challenge calls were introduced.
Since Arzimanoglou's appointment in 2020, eight more managers in fields including quantum technologies, space systems, medical devices, energy, and sustainable food, have been recruited.
"We came here to develop visions about technologies, about new trends in which Europe can compete and sustain globally, based on breakthrough science, but also what can become disruptive innovation or useful from an industry perspective," said Arzimanoglou.
In practice this means gathering intelligence and running initiatives to boost the fund's value-added, as well as designing and implementing challenge calls. "The outcome of those are projects on the ground that share a common component and can become the nucleus for a niche market that could compete internationally," Arzimanoglou said.
The right environment
Since its formal launch under Horizon Europe, the EIC has run into a few issues. In particular, internal disagreements within the European Commission over how its equity fund should be managed led to months-long delays in start-ups getting their money.
It caused a stir, with member states at first hesitant to allow the appointment of a third party fund manager. The European Parliament got involved too, with MEP Christian Ehler launching a push to cut 2023 budget of the EIC Accelerator programme unless the problem was resolved.
Last month, the Commission appointed an interim external manager, leading the Parliament to withdraw its threat. However, final arrangements for oversight of the fund are yet to be put in place.
MEPs are not altogether happy with handing day to day management of the fund's investment portfolio to a private firm. Yesterday, the Parliament's industry, research and energy committee ITRE, voted through a report calling on the Commission "to re-assess the implementation of the EIC fund" and to find a new way to manage it, involving the European Parliament in the process.
Arzimanoglou agrees with the Commission that the EIC's vision will not be affected by who is responsible for due diligence and risk management. "It's a technical issue that will be resolved. In two years' time, no one will remember it," Arzimanoglou said.
The goal now is to develop an ecosystem driving the development of breakthrough innovation and turning Europe's start-ups into unicorns, with the help of strategic planning and synergies with other parts of the EU's research framework, such as fundamental science backed by the European Research Council.
"To get a unicorn, you need the environment that will give you the unicorn, and the EIC is focusing on that," said Arzimanoglou.
And he is sure the EIC, with its growing intelligence unit, can make the right decisions. "You make selections and you take the risk. This is a high-risk, high-gain institution," said Arzimanoglou. "The outcome of the challenge is the birth of a niche area that you need to support. You support it with intelligence, connections, all the work we do internally."