As Japan enters early-stage talks on Horizon Europe association, head of Kyoto-based Science and Technology in Society forum urges joint research to speed up the green energy transition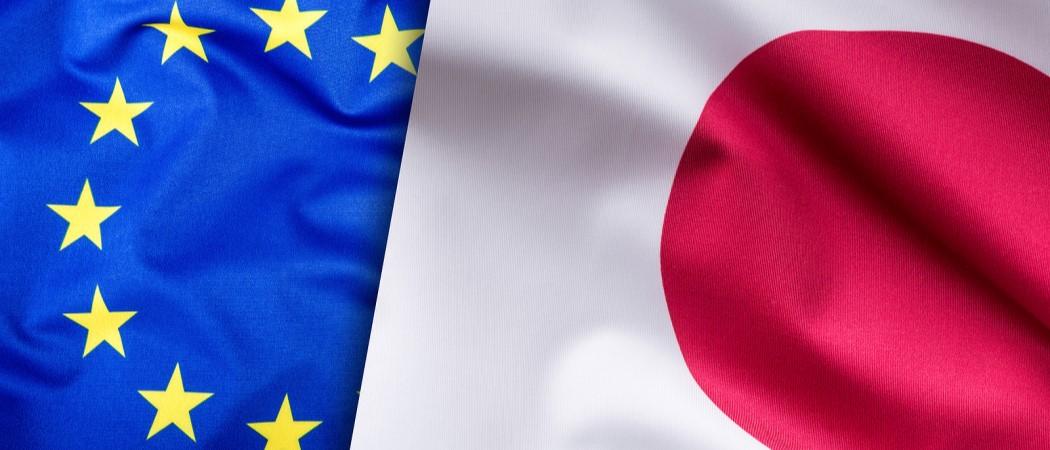 As the world grapples with new energy-security problems, cooperation to accelerate the green energy transition should take centre stage, says Kanji Fujiki, executive director of the Science and Technology in Society (STS) Forum, a global platform for science and technology policy.  
His comments come as Japan begins "exploratory talks" on association to Horizon Europe, which could give its researchers access to the €95.5 billion research programme on an equal footing with EU counterparts. Fujiki hopes joint energy projects will be high on researchers' agenda.
"My expectation is that we need an acceleration of the process, because now our era is a time of transformation caused by many elements. The biggest one is probably the Ukrainian war and the energy transformation," says Fujiki.
He adds: "Before the war, we thought we would have the time to transform ourselves to the new reality and now it should be much more accelerated and the energy transition should be taking place in much earlier timing."
Fujiki and his colleagues from the STS Forum were in Brussels the week of 9 May to discuss the role of science in the energy transition and global green ambitions with the European Parliament's Panel for the Future of Science and Technology (STOA).
During the discussions, hydrogen was named as a focal point in future collaborations, with the EU and Japan due to sign a memorandum of understanding establishing joint cooperation in the area this autumn.
The EU has big ambitions for a hydrogen economy, with the European Commission estimating €470 billion will be needed in investment by 2050 to establish it. Under Horizon Europe, much of the research and innovation into green hydrogen, touted as one of the key fuels of future net zero economies, is run under a €2 billion partnership, Hydrogen Europe.
More recently, the Commission put hydrogen at the heart of RepowerEU, its new strategy for reducing EU dependence on Russian, urging member states to ramp up production. "Our cooperation agenda with Japan is very aligned on repowerEU," Paula Abreu Marques, deputy director general at the Commission's directorate for energy, told the attendees of the STS-STOA conference.
Japan is a leader in hydrogen in its own right, and the country's leading car manufacturer Toyota has established itself at the forefront of hydrogen-powered mobility.
The use of green hydrogen in transport as well as power generation will be key puzzle pieces of the future hydrogen partnership, Fujiki believes.
The talks about Japan's participation in the EU research programme were opened during a joint summit, where politicians discussed Russia's war against Ukraine, security and defence, and enhancing partnerships around key technologies such as 5G, 6G, AI, semiconductors, green data infrastructure, as well as fostering digital skills.
If the early stage talks go well, Japan will progress to formal negotiations to become a Horizon Europe associated country – meaning it would contribute money to the EU programme so its researchers can compete for EU grants.
Japan's association to Horizon Europe has been on the cards for a few years. In 2019, the country's vice minister for innovation policy Koichi Akaishi told Science|Business his government was eyeing an association deal by April 2020. But progress quickly stalled, in part because the EU was distracted with its Brexit negotiations.  
This spring, association talks with countries around the world picked up, with South Korea opening exploratory talks with the EU in April. Canada and New Zealand are already one step ahead, having opened formal negotiations.
To Fujiki, the focal point of association talks is ensuring a fair and just framework for collaboration, enabling scientists from both sides easy access. While it seems self-explanatory, "that might not be such an easy task," Fujiki tells Science|Business.
In some areas, such as fundamental research, Fujiki expects marrying Japanese and EU bureaucracy might be easier than in others. Cooperation on strategic technologies, such as quantum, might not be an easy subject, as the EU has stringent rules on who can take part in certain projects.
During the early stage talks, Japan and EU representatives will discuss the scope, governance, and terms and conditions of cooperation under Horizon Europe.