Science|Business launches an inquiry into how we can better manage the amazing fruits of science and technology in an age of pandemics, climate change and global turmoil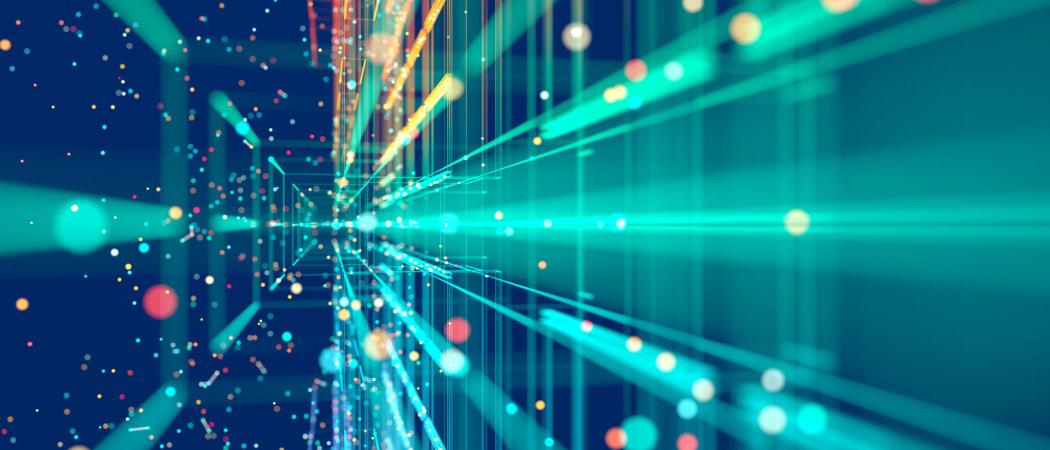 It's time to take a fresh look at when and how the world cooperates in science and technology development, according to a group of scientific and political leaders organised by Science|Business.
The pandemic and climate crises mean "we need to rethink the way we handle global research and innovation," said German Bundestag member Stefan Kaufmann at a Science|Business online conference on February 23. The pandemic "has put a strong spotlight on, and amplified the already existing tension between, two conflicting priorities: the need for openness and the need for security," he said.
Read the declaration: Time to rethink S&T cooperation
We at Science|Business believe the pandemic and climate change force a global re-examination of when and how we cooperate on science and technology.  With the support of our Technology Strategy Board – a group of leaders on science and technology policy – we are launching a public call for action. 
Read the Declaration here. Tell us your views on what should happen next and priorities for action: [email protected]
On one hand, Kaufman said, COVID-19 vaccine development was speeded by global cooperation. But at the same time, when it comes to deploying the vaccines, "global procurement gets more difficult due to increased protectionism." In most countries policies for science cooperation are 30 or 40 years old and need updating. "We need clear guidelines that allow research and innovation to be generally open, but also to be closed in some areas," said Kaufman.
While not advocating a specific response, he introduced a declaration by the Science|Business Technology Strategy Board, a group of political leaders of which he is a member, calling for a re-examination of global collaboration policies. Science|Business is inviting public comment on how to conduct this review, in events and reports. Other members of the board are MEP Maria da Graça Carvalho, RIKEN Executive Director Yuko Harayama, CNRS Chairman and CEO Antoine Petit, and Luc Soete, former Rector Magnificus, Maastricht University.
Closing borders
At the conference, Kaufmann's views were amplified by Rémi Quirion, chief scientist of the Canadian Province of Québec. "When there is not enough of the vaccine, people start to close borders. That's not good. These vaccines should be available to everyone, north and south. We need to think about the route, globally, to make it more open, especially facing the next challenge. Climate change will touch us all… We need to make sure science is open, innovation is open, if we want to succeed."
Likewise, Huiyao Wang, president of the Beijing Centre for China and Globalisation and a member of the Chinese government's State Council, said, "the human race really has to work together" to face the challenges of the pandemic, climate change and digital integration. He said about 36% of China's economy is now based on digital activities, and "the digital economy in future knows no boundaries. We cannot be isolated. We have to be united and work together." 
But the panellists noted that however collaboration is organised, it will also have to cope with national and political differences. That problem was highlighted at the conference a day earlier, when EU Research Commission Mariya Gabriel announced that the Commission plans to update its own approach to international R&D cooperation. "We need our international partners, but this time we need really to be sure that values and principles are not only simple words," she said. "We have to ensure our values and our interests are protected. We must seek reciprocity and a level playing field."
"Values are important," agreed Quirion. In climate change R&D, he said, collaboration with the EU is easy due to shared views on the problem. But with the US during the Trump Administration, collaboration was harder between governments – although it continued academically. 
The case of China, about which EU leaders have grown more cautious even as they agreed on a new trade deal this winter, was also discussed. Wang, responding to criticism of Beijing's policies, called for more student exchanges internationally, and said that, "If China can lift 800 million people out of poverty and contribute more than one third of global GDP growth, maybe they have different values or culture, but it's not different history. Values do matter, but can also be interpreted differently by different people. We have to focus on the bottom line: what can be done to help humankind in the end."
But Kaufmann listed "strengthening the collaboration on China based on values" as one of his three top policy priorities for the EU. Another priority is "restrengthening the collaboration with the US after the new President is elected." And, he indicated, more work is needed on values within the EU itself. He said he wants "countries like Hungary and Poland in the EU to make clear what is open society and science in Europe."
Do you have views on the issues raised in this declaration? We would like to mobilise our stakeholder community to inform the next stage of our work on this important topic. Email us at [email protected]