With two weeks until the US presidential election, there's agreement the chilling effect US/China tensions are having on research will continue - regardless of who wins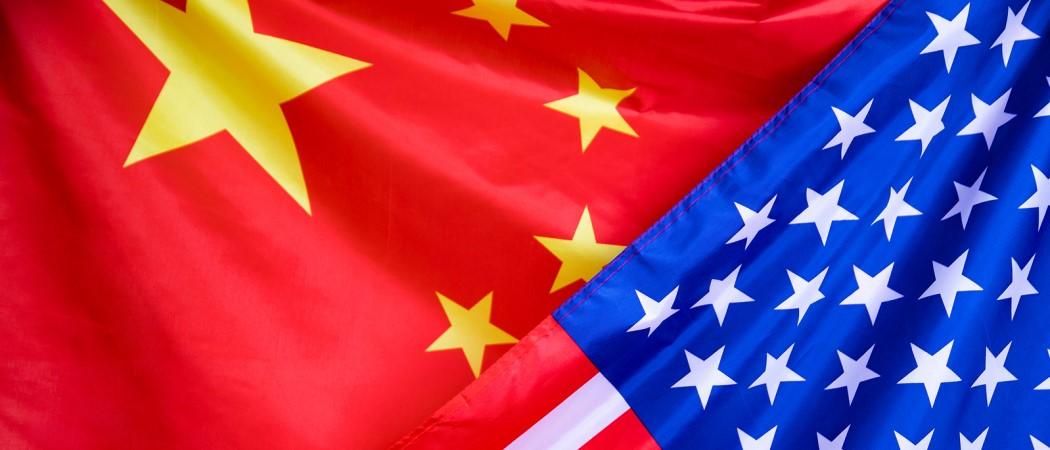 Researchers predict the US government crackdown on Chinese involvement in US science will be maintained, and the current political tension between the two nations will persist, no matter who wins next month's US presidential election.
As a result, there's little doubt among analysts that US-China rivalry will continue to have a chilling effect on bilateral research partnerships. "Without question", says William Kirby, professor of China studies at Harvard University.
Joe Biden, if he's elected on November 3, will "finesse things better with China," says Simon Marginson, professor of higher education at Oxford University. "But there's a fairly high level of consensus in the US about taking on China. Under Biden, it would not be as inflammatory, but it will be the same confrontation," Marginson said.
A win for former vice president Biden raises the potential for greater cooperation with China, after four years that saw relations between the two countries sour dramatically, said Wang Huiyao, an adviser to China's state council and president of the think tank, Center for China and Globalization.
The election will "hopefully see a return of common sense that will stabilise a downward spiral," Wang said. "I can see more avenues under Biden and I would think it would get a little better," he said. "Biden has fewer hawkish advisers around him than Trump, whose people are very hostile to China. He would pursue a very different approach on China compared to Trump."
China and the US are each other's biggest collaborators in terms of co-authorship of published scientific papers, but there is some sign of this changing.
"The latest data, which we have not published yet, shows US-China cooperation dropping," said Caroline Wagner, a science and policy researcher at the Ohio State University in Columbus.
Strained science relationship
Trump has taken a hard line on Chinese research espionage and has bolstered enforcement of disclosure rules at universities and institutions.
The administration announced a 'China initiative' in 2018, after several reported cases of scientists illicitly providing China with findings of technology and research projects paid for by US federal agencies.
Since then, the US has increasingly restricted visas for Chinese students in fields such as robotics and artificial intelligence. In May, it stopped giving visas to researchers from China who have funding from any Chinese institution with links to the military.
The National Institutes of Health (NIH) says it is examining some 189 cases in which scientists have failed to disclose foreign funding or collaborations.
According to a spokesman for the National Science Foundation, another federal funding agency, "Support for scientists that has gone undisclosed has come from a number of foreign entities, most of which are associated with the government of the People's Republic of China and their talent recruitment programmes".
China's Thousand Talents scheme, through which the country hires senior American researchers, sometimes in secret, is caught in the crosshairs.
Officials say the programme has been used to steal sensitive technology from American labs. According to NIH, while such action is "not necessarily illegal", it does "transfer IP created with US taxpayer funds to China, for which American researchers receive handsome rewards".
The Federal Bureau of Investigation sees counterintelligence risks in Chinese professors, scientists, and students "across basically every discipline," according to its director Christopher Wray. Trump has said, "[A]lmost every student that comes over to this country is a spy." Some Republican lawmakers have called for an outright ban on visas to Chinese researchers.
This suspicion of Chinese and Chinese-American scientists is having a big impact on individuals, says Gisela Kusakawa of the Asian Americans Advancing Justice – AAJC group, which offers legal support.
"It's a pattern of heightened scrutiny on one group. Often times we'll see cases involving researchers of Chinese descent, where their lives have been left in shambles by investigations," Kusakawa said. "Because of over-zealous prosecutions, based on racial bias, lives have been upended."
Many of the charges against Chinese researchers do not come up to the level of economic espionage or IP theft, Kusakawa says. "A lot are for minor issues, which would normally be handled internally in universities," she said.
There has been "disprortionate targeting" of Chinese in the US, and it has grown worse since the COVID-19 outbreak, said Yangyang Cheng, a physicist at Cornell University in New York.
"The hostile environment is not just because of the 'Chinese initiative'," Cheng said. "American society has become more explicitly racist towards Chinese people."
She's not expecting things to get much better after the election. "These societal issues have been around for hundreds of years, it won't be changed by one vote," Cheng said.
US tech pushback
The Trump administration's recent crusade against China involved sanctions against two popular social media apps, WeChat and TikTok, which were labelled national security threats in August.
Some cheered the president's move, calling it an overdue strike on a country that isn't always very welcoming to foreign tech companies.
Others, like Kirby, were less impressed. "The idea that the world's leading powers would have a dispute over some teenage apps is demeaning," he said. "And by the way, I'd trust WeChat over Facebook. I don't trust either, to be honest. But Facebook is no poster child. It has debased political discourse," he said.
Relentless attacks on Chinese telecom giant Huawei, which Kirby calls "a remarkably good tech company", also go too far. "It made its reputation abroad before it made its name in China," said Kirby. The Trump administration has singled out Huawei as a threat to national security, saying its executives are beholden to the Chinese government, an accusation the company has denied.
The US treatment of China is "mainly technological insecurity", Kirby said. "Huawei for example has leapt to the forefront of 5G, a tech the US does not have comparative strengths in. There's a lack of proportion in the response," he said.
Wang points out that Chinese knowhow remains a huge draw for US companies. "Most of the Fortune 500 companies have R&D bases in China. It's impossible to think about decoupling here," he said.
Wang says the superpowers should be working together on the critical task at hand of defeating COVID-19. He hopes that a Biden victory next month could pave the way for a US-China vaccine summit.  
"We have a common enemy – it's the virus. We're all in the same boat, and it's on fire. Let's put out the fire rather than fighting over who started it," said Wang.
Warrior wolf
China's authoritarian rules don't always help their image abroad, of course. The country's assertive international presence under president Xi Jinping has given its critics "enormous ammunition", said Kirby.
European relations with China ought to be a lot better than China/US relations, said Kirby. "The US has a lot of power politics with China. Europe has no similar big military-diplomatic issues," he said. And yet, China is losing friends in Europe at a rapid clip because of the "truculence and attitude of its foreign policy", said Kirby.
The future
Researchers stand to lose a lot from this battle between superpowers.
US allies "are being pressured to line up with America on China," says Marginson. "But the majority of American scientists, I'm sure, do not want to go along the Cold War line, because our universities are all over China."
In the UK, there is a heightened awareness of the "ethical risk of working with China," said Kerry Brown, professor of Chinese studies at King's College London. The country's academics last week received guidelines from Universities UK, the umbrella body for 139 universities, on how to tackle foreign interference from countries like China, whilst preserving the free flow of ideas.
Marginson says the UK government could "well end up joining the anti-China bandwagon. The Americans are really stepping up the heat in this regard," he said.
But university officials are well aware that a stand against China would come at a large cost, with Chinese students being a major source of income for some of the UK's leading universities.
China obviously also gains from building on its strong global research network. "Their universities have grown because of international connectedness. When they've been on their own, they have floundered," said Kirby.
Continuing political strain will reduce opportunities for international research collaborations that are already threatened by the pandemic, which has halted the flow of researchers around the world.
In the face of strong US scrutiny, Chinese researchers will likely dial back on collaborations with American colleagues and form new partnerships with teams elsewhere, said Marginson. "The west's relationship with China will continue, but diminish. In the end, cooperation in sensitive areas like cybernetics, or materials, will be hit. The numbers of Chinese going to the US is going to diminish too," he said. That will provide an opportunity for Germany, the UK and Canada to attract more Chinese students.
Increasingly onerous visa restrictions already make it harder for Chinese scientists to study in the US. "University figures tell me that they definitely have more trouble now going to the US," said Gerard Postiglione, professor of higher education at the University of Hong Kong.
It follows that political tension "severely constrains science relationships", said Cheng. The allure of working in the US has dimmed in recent years for foreign scientists, even if it's never likely to vanish entirely. "If I were 10 years younger, would I be looking to the US? I probably still would. It retains a degree of attractiveness," said Cheng. "It's important I have freedom in how I inquire or speak or write. This is impossible to exercise in China right now – the space for this has been shrinking and now is almost non-existent." 
The longer the US puts up barriers for Chinese academics, the more there is to lose for everyone, Marginson said. "I am old enough to remember the last Cold War. It was just a disaster."
This is part two of a series looking at China's rise to be a science superpower and the impact on research in the west. The first in the series, looking at the situation in Europe is here