RDA addresses challenges ranging from lack of resources and training to the cautious attitudes of researchers and stakeholders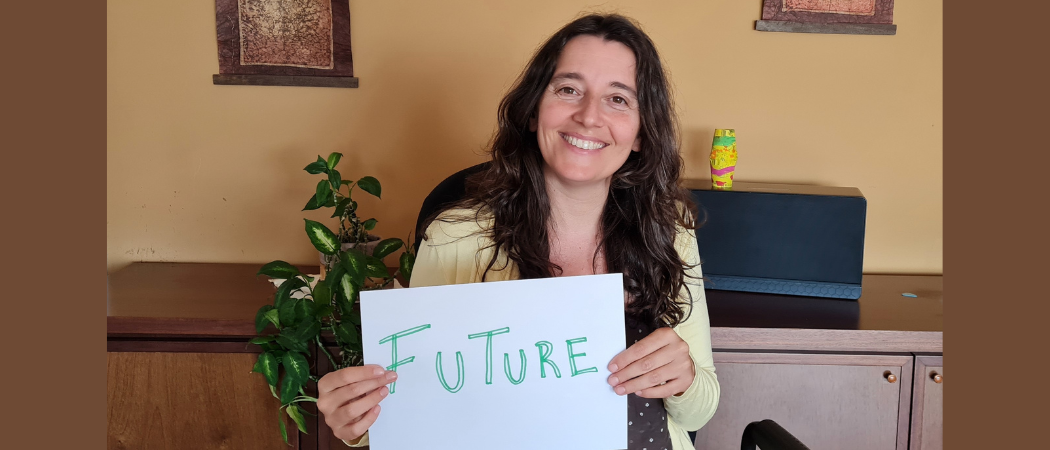 Some sectors are particularly resistant to data sharing. In the pharma sector, for example, companies are willing to share data as a means to distribute risks and comply with regulation, but wind energy does not face the same level of jeopardy. As a result, wind companies may refuse to engage in data sharing.
At the same time, knowledge exchange and technology transfer in the wind energy sector can be particularly challenging due to its interdisciplinary nature. 
To address these issues, Sarah Barber, head of the Wind Energy Innovation Division at the Eastern Switzerland University of Applied Sciences and co-operating agent of IEA Wind Task 43 (Digitalisation), initiated a project - Recommendations for Improving Cross-Disciplinary FAIR Data Sharing in Wind Energy - funded by the European Open Science Cloud (EOSC). 
Barber has developed the WeDoWind framework, under which the companies can identify a "challenge" they face and collaborate with solution developers. This approach creates an incentive for companies to provide data, as they gain access to qualified individuals from all around the world and diverse innovative ideas. Typically, these challenges last from six to twelve months.
After encountering issues with the quality and structure of the provided data, Barber employed the EOSC funding to implement RDA FAIR guidelines into WeDoWind to enhance cross-disciplinary FAIR data sharing. "Joining RDA opened up a path for me to connect with the data practitioner community," Barber says. "Despite diverse fields, we all focus on optimising data structuring and sharing." 
In the near future, Barber plans to initiate a dedicated RDA working group for wind energy to promote collaborative research instead of parallel efforts. "We already run a webinar series aimed at uniting experts in the broad topic of 'knowledge engineering' with wind energy specialists, fostering a common language," she adds. 
Barber's ultimate goal is to act as a catalyst to inspire everyone to fulfil their data sharing potential. One aspect of this involves facilitating data sharing for those willing to do so. Equally important is convincing those who are hesitant about data sharing that they will benefit from such collaboration.
The Global Open Research Commons
Striving to provide seamless access to high-quality interoperable research outputs and services, RDA has launched the Global Open Research Commons (GORC) initiative via a RDA interest group and a RDA working group. Its objective is to coordinate global activities in the development of open science platforms, such as EOSC, the Africa Open Science Platform, and the Australian Research Data Commons.
To complement such technical infrastructures and effort needs to be put in place to engage the discipinary communities. The  "RDA/EOSC-Future Ambassadors" foster collaboration between various scientific communities. Lina Elisabet Sitz, scientist and assistant teacher, working in the field of earth system physics, says her role as an RDA Ambassador enables her to bridge two worlds: those who work on climate change and those who are dedicated to enhancing open science. 
As an external contractor for the technical support unit of Working Group I (WGI) in the Intergovernmental Panel for Climate Change (IPCC), Sitz participated in a pilot activity aimed at promoting open science. In August 2021, WGI released the report Climate Change 2021: The Physical Science Basis, with contributions from 234 scientists representing 66 countries.
For the first time in the history of IPCC, WGI has made openly available the data and code for almost 200 figures in the report. The IPCC has also supported the implementation of FAIR data principles as part of the assessment process.
"By implementing FAIR principles in a comprehensive manner, we have been able to include with the WGI assessment a novel product - an Interactive Atlas[NR1]  where users can explore, download and plot many of the datasets used in the report," Sitz says. The tool makes global and regional data on climate change accessible to a wide audience. Users can analyse the information across various time frames and global warming scenarios. Additionally, they have access to the codes used to generate figures. 
The process of sharing digital resources posed challenges, primarily revolving around time constraints and standardisation. "We had to develop guidance material, protocols for documenting, saving, quality checking and curating new types of data, as well as code, while authors were busy undertaking the assessment," Sitz explains. Another challenge was defining the aggregated information for the digital resources, ensuring it is valuable for potential users. The target audience ranges from scientists who will use the information to validate their research, to teachers, students, journalists, science communicators, and policymakers.
Flexibility and simplicity were vital in addressing these challenges. "Striving to keep things straightforward and clear, and acknowledging that not everything can fit within an overly specific structure, allowed us to navigate obstacles smoothly and attain results that are practical and useful," Sitz says.
Find out about Lina's Ambassadorship here 
More about the programme can be found on the RDA website. To view the Projects funded and Ambassadors see here
This article has received funding from the European Union's Horizon 2020 research and innovation programme under grant agreement No 101017536 and is supported by the EOSC Future through the RDA, Open Call mechanism.