The model harnesses the Crowdhelix Network and machine learning to engage a wider community that can help drive research project results and maximise impact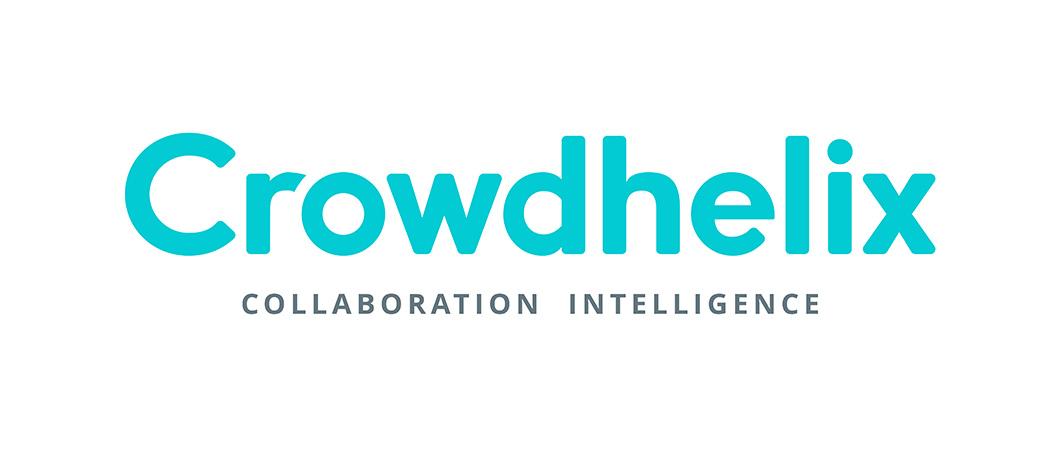 A successful and pioneering research and innovation project requires many elements working in concert with one another to achieve its aims. While technical science and the development of disruptive ideas and technologies take centre stage, a proposal is only as strong as its weakest link. In many cases, this is the 'afterthought' section – impact – relegated to the project's end as a looming challenge to be dealt with after the project's funding has been allocated, or even largely spent. Sometimes with great difficulty, and following the rejection of an otherwise excellent proposal, the importance of impact falls under 'lessons learned,' and is marked as a point of revision and reallocation for future resubmissions.
What does impact look like and how is it measured? How can your proposal stand out from the crowd as taking a novel approach to impact and innovation acceleration, beyond the standard box ticking of Horizon 2020?
In light of the European Union's new framework programme, Horizon Europe, Crowdhelix and its network members are striving to strengthen impact acceleration across the board, in line with the European Commission's greater focus on meaningful project results that have a measurable impact on urgent societal challenges. This is where the Helix Impact Model comes in.
What is a helix?
A helix is a virtual space for networking, matchmaking and open collaboration. It is also a community of stakeholders focused on call intentions, desired impacts and the acceleration of project results beyond the lifespan of its funding.
Helixes are hosted on Crowdhelix's virtual collaboration platform, which is a bespoke tool for building collaborative partnerships, mainly between academia and industry. The aim is to profile the expertise of organisations and individuals within thematic "helix" communities established on the platform, and to give these actors the tools and ecosystem they need to build a robust and diverse consortium that will go on to submit successful proposals to Horizon Europe. There are currently 35 live helixes hosted on Crowdhelix, spanning areas from digital, climate and health to circular economy and virtual reality.
The Helix Impact Acceleration Model
Crowdhelix's novel approach to creating tangible project impact comes in the form of the Helix Impact Model. When implemented into a proposal under Section 2.2 (Measures to Accelerate Impact), a new project-specific helix community is designed specifically with the project's goals in mind. Its focus is on addressing the challenge of creating critical mass around the project's consortium, and a wider community that can contribute to and play an active role in driving project results, even after the funding runs out. A project-specific helix, like the 14 already funded and launched in the past two years on the Crowdhelix platform, looks to answer critical questions that often come up too late during a project to be adequately answered.
Questions such as, what are the objectives of the project, the end goal, and how do we get the research and work being done in front of the right end users, companies, investors, and beneficiaries?
How do we link in other potential clusters beyond the immediate consortium, such as sister and/or regional projects that may have been funded under other schemes?
Perhaps most importantly, what would the perfect marketplace look like? How do we convince investors and policymakers to stand up and take note of what the project has achieved, and what the results have the potential to achieve for global citizens, perhaps even years or decades down the line? This is something the European Commission has stated quite clearly that it is very keen to see as a well-developed concept during the initial stages of a project, rather than as a plan sometimes hastily cobbled together during its final year.
As a project partner focused on dissemination and communication, Crowdhelix achieves this through a project-specific helix that maps stakeholders onto the project from within the wider Crowdhelix Network of 500+ organisations and businesses and beyond, with the view of maximising global reach for the project's impact goals.
This is also achieved through physical, impact-focused events that showcase project results and bring potential project stakeholders to the table that can contribute to innovation acceleration, IP generation and market uptake. Impact events are typically held once per year of the project. Furthermore, the helix community is then maintained on the platform for up to two years following the project's end as a community focused not only on dissemination of project results and the results of similar projects, but also as a space to facilitate future collaborative partnerships in the Helix's area of focus.
A tailored plan for impact
Crowdhelix is specifically involved in tailoring the impact strategy and community to scale as requested by the consortium and its specific need for tailored exploitation planning. Once nearer to market, however, the strategy does become clearer. With projects with lower- to medium-range technology readiness levels ("TRLs"), things can get stuck post-funding. The helix partially addresses this and has received high marks as being applicable to all TRL levels (i.e. future and emerging technologies, or FET projects with lower TRLs.)
Collaboration and stakeholder mapping through technology and machine learning
A key differentiator of the helix approach is the added technology factor. Crowd developers have designed a bespoke machine learning algorithm into the platform, known as the recommender engine. This state of the art feature is designed to match project outcomes and announcements to key stakeholders and end-users who can specifically benefit from new intelligence generated from the community. The recommender engine also performs an optimised partner search whenever a new announcement is generated. This technology-based approach makes it easier and more effective to accelerate opportunities derived from the helix, based on the recommendations provided by the platform.
About Crowdhelix
Crowdhelix is an open innovation network and platform that forges links between an international network of excellent researchers and innovating companies, so that they can plan and deliver pioneering collaborative projects. While Crowdhelix is open to hosting any tangible opportunity for collaboration between academia and industry, the main focus of the Crowdhelix Network is the European Union's Horizon Europe programme.