The EU's proposed Open Science Cloud is an ambitious effort to interlink data, results, labs and researchers across the EU. In this report, members of the Science|Business Cloud Consultation Group suggest how this initiative could be governed.
---
Get your free copy
(Belgian VAT 21% non incl.)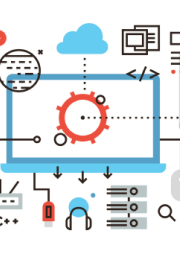 On 6 September 2017 members of the Science|Business Network's cloud consultation group met to discuss the governance of the EOSC. This report is based partly on those discussions, but is ultimately a product of Science|Business. The views expressed herein do not necessarily reflect those of individual members.
Participants in these cloud discussions include representatives of:
Amazon
Association for Computing Machinery – Europe Policy Committee
Association of Commonwealth Universities
Barcelona Supercomputing Centre
CERN
ETH-Zurich
European Space Agency
FigShare
GÉANT
Huawei
Microsoft
Research Data Alliance Europe
University of Eastern Finland
University of Twente
Rapporteur: David Pringle
 
/system/files/reports/Governing%20the%20European%20Open%20Science%20Cloud%20v5.pdf