Russia's war against Ukraine is forcing the EU to rethink its climate strategy, along with the technologies needed to achieve its climate goals and the plan to use gas in the transition to net zero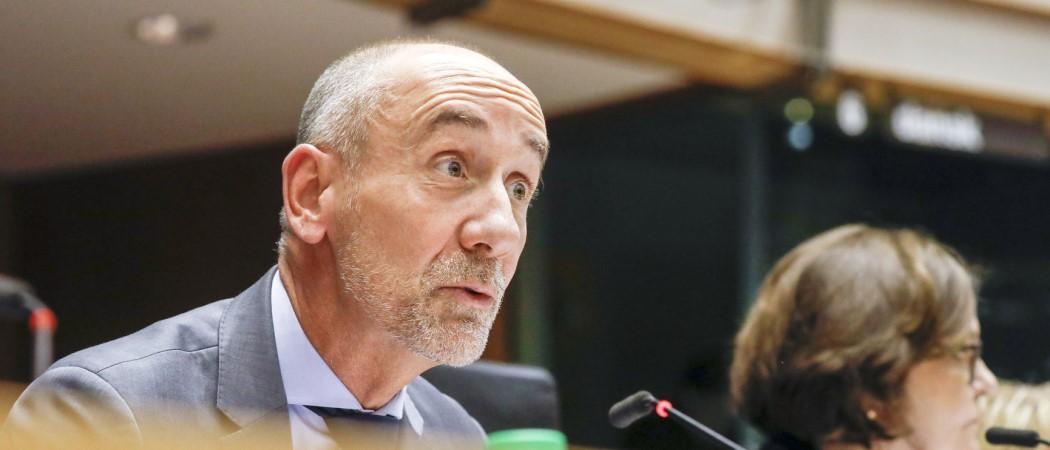 The European Commission is to review its research agenda to reflect EU-wide policy changes following Russia's invasion of Ukraine, Jean Eric Paquet, the director general of the European Commission's research directorate told delegates at a conference on Monday.
"So far we have been a bit careful not to change or to choose a significant change of the research agenda in the midst of the war," said Paquet. "This is a process which I will kick off at the request of the commissioner in April."
It is increasingly likely that the EU will invest more money for research on energy, defence and security. However, the Commission was not able to confirm what kind of changes researchers should expect in the coming months as a result of the war and shifting political priorities.
A spokeswoman said the Commission is "in the process of reflecting" on the Horizon Europe work programmes for 2023 and 2024, of which Science|Business has already obtained draft copies.
Paquet made the comments at a conference organised by the Commission's coal and steel research fund, where policy makers, industry and academics tried to stake out the future of Europe's coal and steel industries, with national governments under pressure to put an embargo Russian gas, which represents 45% of EU gas imports.
Russia's war in Ukraine is forcing the EU to rethink its climate strategy, along with the technologies needed to achieve its climate goals.
The EU is now planning to slow down the phasing out of coal, given it is becoming increasingly risky to rely on gas supplies from Russia. Gas was also seen as a transition fuel in Europe's path to zero carbon emissions by the middle of this century.
Paquet said the EU is facing "a couple of really challenging years ahead" to figure out what policies are needed to adapt its energy market and to deal with gas supply shortages.
The Commission has already published a plan to make Europe independent from Russian fossil fuels before 2030, but that could slow down a push to produce more hydrogen from natural gas, which is needed to decarbonise European steel production.
"Gas will of course still play a role, but we need to cut these dependencies and one way of cutting it is finding renewable non carbon alternatives," said Kerstin Jorna, director general at the Commission's industry directorate.
Ramping up the production of hydrogen could help the EU decarbonise its steel production, but war has made that uncertain as well. "The steel sector is not here in isolation, there will be many other sectors which will be keen also to be supplied by these alternative energy sources," said Paquet.
The Commission has allocated €1.4 billion to a clean steel research partnership under Horizon Europe, its flagship research programme. Paquet said the funding "is by and large adequate" and will allow industry to focus on flagship projects that demonstrate and test new technologies which will then be deployed at scale. "There is no further funding which is now immediately available, so I think it is very much about making the best of this €1.4 billion," said Paquet.
Alex Eggert, director general of the European steel association EUROFER said the EU needs gas to get away from coal and towards a hydrogen-based economy. He said the steel industry will need 150 terawatt hours of electricity by 2030, of which half will be used to produce the hydrogen needed for steelmaking.
But getting that amount of energy from gas is becoming increasingly unlikely, so steel companies need to be reassured that their switch to hydrogen will be backed by investments in technologies that would replace gas.
"If [companies] invest in these technologies, they need to be absolutely certain that the energy they need is available, otherwise they will not invest," said Eggert. "And that is a problem we need to solve very urgently."