At this week's Summit for Democracy, Washington will set out a new agenda to promote innovation that puts privacy, accountability and transparency at its core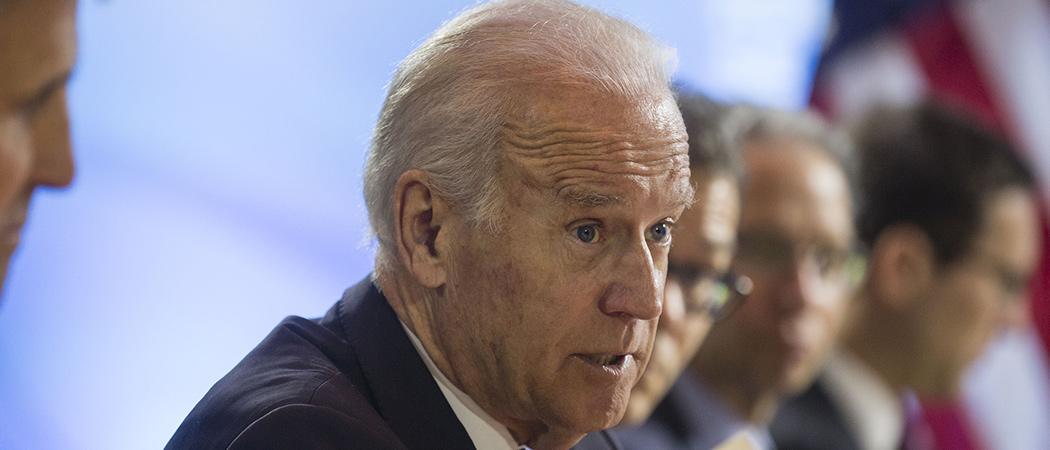 The US is set to fund prizes, challenges and research projects to create so-called "democracy affirming technologies" that allow open societies to reap the benefits of innovation without sacrificing privacy or accountability.
The initiative will be launched this week at the virtual Summit for Democracy, a meeting of 111 invited countries convened by president Joe Biden in an attempt to "renew" democracy.
Examples of democracy affirming technologies include methods of machine learning that respect the privacy of individuals, or alternatives to what the US sees as the compulsory genomic surveillance of populations.
"We're really interested in ways we could spur innovation and pioneer a new class of technologies," Tarun Chhabra, senior director for technology and national security of the US National Security Council told the virtual conference, 'Technology in and for Society', hosted by the OECD. These technologies should "advance the values of privacy, transparency, accountability and access to information" he said, setting out the objectives of the programme on Monday, in advance of the Summit on 9 and 10 December.
The US wants to set up prizes, challenges and pilot projects "with likeminded countries" in order to "build a future where we can really accelerate the development of technologies," Chhabra said.
Untested proposition
The concept of democracy-affirming technology will be launched with a panel discussion at the Summit for Democracy on 8 December.
"It's an untested proposition whether technologies built with democratic values at their core —'democracy-affirming technology' — can be as powerful, profitable, or even as entertaining as those which threaten to undermine rules-based governance today," reads the event description, which will focus on technology that can "asymmetrically advantage democratic values".
Pressed for more examples of such technologies, Chhabra said that the US has concerns about the way in which "some biotechnologies are being used for mass and compulsory genomic surveillance" with "very uncertain policies around how that data may be used."
Democracies need to create alternatives that allow societies to reap the health benefits of genomic technology, but without the surveillance downsides, he said.
The US hopes to "show what the potential of that kind of technology could be, and work with industry to ensure trying to develop it, and then work through associated challenges related to standards," he said.
The concept of democracy-affirming technology is a relatively new and unused one, but the term does appear in a report released last year by the Alliance for Securing Democracy, a task force of US experts convened to formulate a strategy to "offset autocratic advances in non-military domains of competition".
"The US should work with other democracies to take a more active role in shaping global technology governance to ensure that norms, standards, and new technologies are conducive to democracy rather than corrosive to it," concludes Linking Values and Strategy.
It mentions "explainable and low data artificial intelligence" as one such technology democracies should pursue. There should also be "guardrails" on applications that might threaten democratic values, like facial recognition, mass data collection, and surveillance technologies, the report says.
It also makes the case for more state intervention in technology development, so that new breakthroughs bolster, rather than undermine, democracy.
"A hands-off approach to technology governance has made it easier for autocracies to shape standards and norms," it warns.
Apart from promoting democracy-affirming technology at this week's summit, the US will also rachet up export controls on technologies that could undermine democracy.
Over the coming year, said Chhabra, the US wants to assemble a group of "likeminded" countries that will "commit together to determine how export control tools could better monitor, and as appropriate restrict, the proliferation of technologies." He said there was a "broader surveillance stack" of technologies that are "of concern".
Drawing up the guest list for the summit has proven controversial, however. To China's anger, Taiwan has been invited. Hungary is not on the guest list, but Poland is, despite the country's ongoing rule of law disputes with Brussels.
On December 8, the White House announced further details of the agenda, unveiling a series of "International Grand Challenges on Democracy-Affirming Technologies".
These will include prize challenges to develop privacy-enhancing technologies that "harness the power of data in a secure manner that protects privacy and intellectual property, enabling cross-border and cross-sector collaboration to solve shared challenges.". They will be run jointly by the US and UK.
Also supported will be challenges to create tools that can circumvent online censorship and get around internet shutdowns.
"It's not a guarantee that any given technology will support democratic values," said Eric Lander, president Biden's science advisor in a statement. "It takes constant vigilance, and constant commitment; we, the people, have to make sure that technology is developed responsibly and used responsibly. That is our solemn obligation."
This article has been updated to include further details of challenges to support democracy-affirming technology.