At the Science|Business Annual Conference, US and EU officials say they're planning to discuss further research agreements in climate, health, digital and other fields. After Trump, this is, 'a real turning of the page'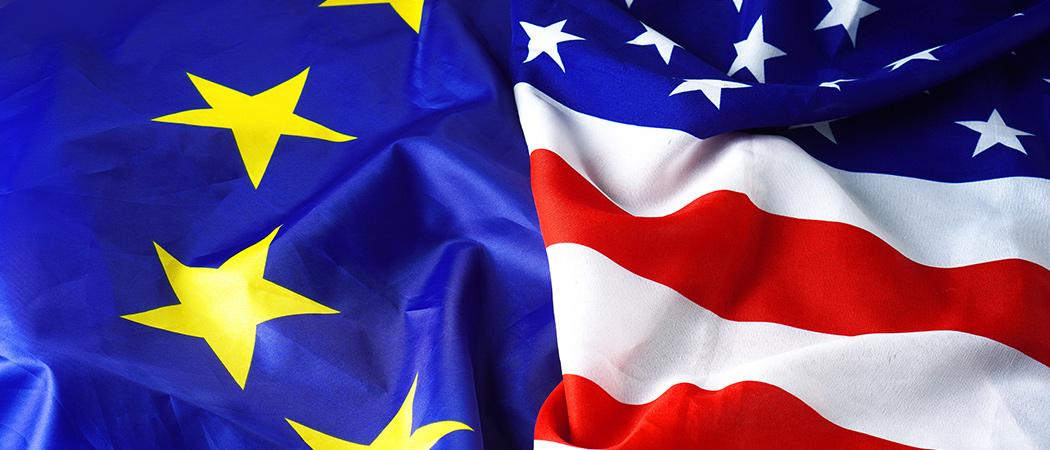 Continuing a post-Trump warming of transatlantic relations, senior US and European Union officials said they are planning to meet before summer to discuss greater R&D cooperation in climate, health, digital and other fields.
The meeting, to be held in Brussels, possibly in June, will be the first formal encounter since 2017 under the long-standing US-EU Science & Technology Agreement. And it adds to a series of steps taken recently on both sides to boost R&D cooperation, including a recent EU decision to change its R&D grant agreements to make it easier for US researchers to join EU R&D projects.
"We're very excited to be watching the revitalisation of the US-EU relationship," Reece Smyth, director for science and technology cooperation in the US State Department told the Science|Business Annual Conference on 9 February.  "[It is] a real turning of the page; and it's amazing where the relationship is compared to what it was a year ago," Smyth said.
The meeting of the Joint Consultative Group of senior US and EU officials will be the latest in a growing number of transatlantic encounters aimed at boosting science and tech trade and investment. Last September, the two sides began negotiating about trade issues involving artificial intelligence, semiconductors, climate and other technologies, as part of a newly created Trade and Technology Council. Both sides in just the past month announced new programmes on semiconductor R&D and production. And they have moved to coordinate more of their research programmes on the pandemic, marine science and other fields.
Obstacles to get around
Despite the bonhomie, there are plenty of legal and political obstacles to researchers on either side of the ocean working together. In both places, governments only fund foreign researchers under special programmes and circumstances. Differences in grant contracting and programming also get in the way. And politically, the EU has been adopting "strategic autonomy" policies to boost its competitiveness in chips, space, quantum and other sensitive areas – in part by limiting foreign cooperation. And in the US, the Biden administration's broader reforms in science policy took an unexpected knock on 7 February, with the resignation of Biden's top science adviser Eric Lander, amid claims he bullied his staff.
But given the still-massive scale of US R&D collaboration with the EU and its 27 member countries, both sides at the Science|Business conference appeared intent on assuring delegates that all is well and bound to get better in transatlantic R&D cooperation.
Maria Cristina Russo, international director in the Commission's directorate general for research, highlighted a change in the EU's legal contracting that could boost participation by US researchers in the €95.5 billion Horizon Europe programme.
She said the programme created a new legal status of 'associated partner' for foreign researchers who want to participate in a Horizon research consortium without direct EU funding.  Specifically, as reported earlier, the new, standard Horizon Europe grant contract makes it clear that associated partners won't have to sign any contract with the Commission if they want to work with an EU-funded research consortium; instead, they can bring their own US funding and sort out legal arrangements directly with their European partners. Washington and Brussels had been arguing over this issue for years, each blaming the other for bureaucratic intransigence; in the meantime, many US universities had decided to avoid legal headaches and stay away from the EU programmes.
The scale of EU-US scientific collaboration is so vast that, even with the old rules, there were more than 2,000 instances of US researchers participating in EU projects from 2014 to 2020 – though most brought their own US funding to support their work. With the contractual change, Russo and Smyth said they now expect more US involvement in Horizon projects.
Indeed, to support that point, Smyth released a statement from a top MIT official, associate provost Richard Lester, which reads, "While MIT is still reviewing the new Horizon Europe model grant agreement, it appears that [it] incorporates positive changes that improve MIT's ability to encourage its researchers under the right circumstances to engage in research projects that are funded under Horizon Europe." (MIT didn't immediately respond to requests for further comment.)
Expanding cooperation
The biggest possible boost in EU-US collaboration would come if both sides agreed to fund each other's researchers more often in joint projects – and at present, that possibility is a patchwork of different sub-programmes and requirements. Both Smyth and Russo dodged questions about the possibility of the US formally joining Horizon Europe to make that easy. But the upcoming EU-US meeting could open other, new possibilities for cooperation.
The meetings, under a US-EU agreement dating to 1998, had once been an annual exercise in which Commission and State Department officials worked out politically feasible ways to collaborate in science and technology. Over the years, the list of sectors involved grew to 17, including agriculture, environment, biomedicine, marine sciences, security and space. But the details vary greatly by sector, as in both regions collaboration would involve a gaggle of different agencies and departments, some keen on working together, and some not.
After Trump's first year in office in 2017, the regular meetings stopped cold. Now that they will resume, Russo said, "We would like to discuss the framework conditions of our cooperation." The specific areas for discussion will include digital and green technologies, cooperation with the US National Institutes of Health, and various multilateral projects involving both sides, especially the 24-nation Mission Innovation for renewable energy, and the All-Atlantic Ocean Research Alliance. Smyth listed a similar set of agenda items, but added to the list "our shared values of democracy."
The meeting will be led in Brussels by Jean-Eric Paquet, Russo's boss as director general for research. The US side, according to the 1998 agreement, will be led by the State Department.