Former head of national innovation agency says UK research funding does not need another big overhaul; former science minister warns it could be 'destructive'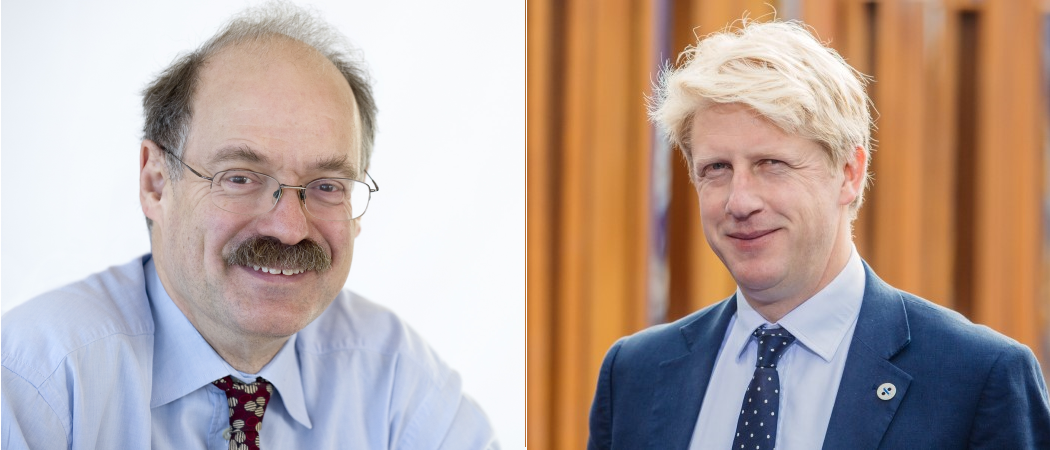 Two influential figures in UK science have pushed back against the aspiration of creating a British version of the US Advanced Research Projects Agency (ARPA), with former science minister Jo Johnson warning it could be "destructive", while the recently retired head of UK Research and Innovation (UKRI), Mark Walport says it would replicate what UKRI does.  
Speaking to the House of Commons Science and Technology committee, Johnson told MPs that creating a British ARPA (BARPA) could be "destructive" if it ends up "overlapping with responsibilities" of existing structures.
The goals set out for BARPA could be achieved through UKRI, the recently established umbrella body that brought together nine separate research councils to oversee the distribution of £6 billion of funding annually, Johnson said.
"I don't see any reason why UKRI couldn't quite easily incubate an ARPA-like body," he said. "It's quite within the existing powers we have to set up an additional council within UKRI to do these kinds of projects with a far greater degree of autonomy." Doing so would mean "considerably less risk in creating overlapping responsibilities."
A new agency set up outside URKI could "inadvertently do damage to our high performing science funding structures," Johnson said. "There's a risk we start fragmenting the coherence that UKRI was intended to bring to our system."
Johnson, who served as science minister in three governments before resigning in 2019 over Brexit disagreements with his brother, prime minister Boris Johnson, oversaw the creation of UKRI. He said it would be 18 months "at a minimum" before a version of BARPA could be set up.
Details of BARPA, which is promised £800 million over five years to stimulate new, emerging and high risk science and technology, were first announced a year ago. MPs are still waiting for a green paper setting out exactly what the agency's brief will be.
"We're making slow progress in defining the function of it," Johnson said. "To say it will be high risk, high reward is not a clear mission statement." He added, "It's time to let UKRI use the powers it has to get this thing going quickly. Otherwise we might waste another year and a half."
A big part of the reason for setting up BARPA is Brexit. The decision to weaken research ties with Brussels has heightened awareness that the UK, which was a net beneficiary of EU research programmes, would be at risk without replacement funding.
BARPA backers also argue that the state has to take on a bigger role in financing risky technology bets, with American and Chinese companies beating out the competition in many emerging science fields.
Johnson said he has had "many conversations" with the prime minister's chief adviser Dominic Cummings, one of the architects of Brexit and the main driving force behind BARPA. "And I've waded my way through the blogs too."
Cummings' admiration for DARPA is revealed in some of his lengthy blogposts. Writing in 2017, he said the UK "should think hard" about "how a small group of people can make a huge breakthrough with little money but the right structure".
When asked if his resistance to BARPA is a classic example of bureaucracy blocking a new idea, Johnson admitted, "You may be right, there may be touches of that."
UKRI was not universally welcomed, with some scientists at the time of its creation warning a more centralised approach to funding would rip up a system that had worked well and contributed to the UK leading the world in many areas of science.
Johnson said he is "motivated to see the best for our science system. The idea behind UKRI was to provide [the] Treasury with a single point of accountability. I'm worried that this will be lost."
Allow cake to rise
The challenge for BARPA would be "to find pull", said Mark Walport, who retired as founding head of UKRI in June. "The critical question is the extent to which government is willing to procure the innovations it needs," he told MPs.
One of the reasons ARPA and other similar funding agencies have been successful in the US is because they have customers within government, noted Walport. For DARPA, this is the Department of Defense, for ARPA-E, which backs energy projects, it is the Department of Energy.  
URKI already supports the challenge-led funding BARPA is supposed to deliver, Walport said. "It's not true to say UKRI has been formed without challenge-led science in mind. We have some very ARPA-E-like challenges, for example on batteries."  
The success of the US model also rests on the extremely high remuneration for programme directors, while salary expectations are lower for equivalent work in the UK.
Another notable difference is that the DARPA budget is some $3.5 billion a year, whereas a UK counterpart will begin life with several hundred million pounds a year. "£800 million will not allow you to tackle more than one or two big problems," said Walport.
Given this, it would be "sensible" to house any new funding body in UKRI. "UKRI is not a dinosaur; it's only two years old. So far, so good I would say," said Walport. UKRI should be given more time to establish itself and have freedom to operate, rather than being micro-managed. "If you open the oven door every five minutes to see if the cake is rising, it won't rise very quickly," he said.