Assessing the aftermath of COP26, science minister George Freeman says UK wants to cooperate with EU researchers and jointly address looming climate crisis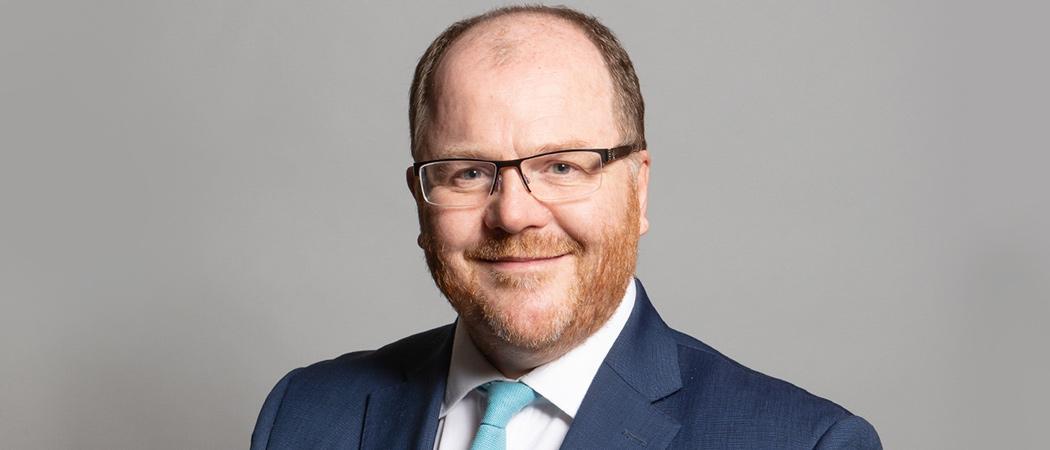 The UK is "hungry" to join the EU's Horizon Europe R&D programme, because the looming climate crisis calls for more European science cooperation, said Britain's science minister at a Science|Business conference.
"Coming out of COP, it's very clear that for global net zero, clusters around the world are going to have to grip it," said UK science minister George Freeman. "The European cluster of nations",  he said, needs "to work together to define what net zero means for us." As a result, "we're hungry to associate to Horizon and hoping very much that it won't be blocked."
Freeman spoke at a Science|Business event November 25 assessing the aftermath of the two-week COP26 climate conference hosted by the UK in Glasgow earlier this month, where world leaders reiterated the ambition to keep global warming below 1.5 degrees Celsius and made pledges to invest more in the transition.
Freeman stressed the UK faces similar climate change-induced challenges to the rest of Europe, despite being out of the political and monetary union. "We share a lot in common, a lot of climate challenges, a lot of coterminous trade," said Freeman.
The €95.5 billion Horizon Europe research programme has earmarked a minimum of 35% of its budget for climate change projects. If allowed to become a member, or associate, of Horizon, the UK would pay into the programme and its researchers would participate on an equal footing with those in EU member states. But the UK's association has been hanging in the air for the past year, held hostage by political disagreements over the Northern Ireland Protocol. This uncertainty around the future of scientific collaboration has left researchers on both sides of the Channel frustrated.
The UK still has high hopes for association but is working on a contingency plan for spending the £6.9 billion it had ringfenced for the country's contribution to Horizon Europe until 2025.
"If we're not allowed to associate, we'll spend it on science and we'll put together a programme with European, British and international researchers and try to do something that complements Horizon," said Freeman. "But that is a backstop rather than an aim."
Money alone won't do the trick
Horizon Europe's green deal share is only a small piece of the puzzle. Green investments are needed along the entire knowledge value chain from blue-sky thinking to deploying new technologies. But the Glasgow commitments are still not enough to reach the goal, other speakers argued during the Science|Business event.
Joanna Drake, a deputy director general at the European Commission's Directorate-General for Research and Innovation, said Horizon Europe must be complemented by systematic deployment of research results, a shift in behavioural patterns, new business models and an overhaul of how governments develop policy.
"We cannot think in terms of R&I being a one-stop shop that will solve the issues in front of us," said Drake. "No amount of money or innovation thrown at it alone will do the trick."
There's also a need to invest more in blue-sky thinking to come up with breakthrough technologies necessary to speed up the climate transition. For this, the EU needs specific programmes allowing researchers to take massive risks in a bid to find radically new solutions. "I cannot predict what these major leaps are, but we need to do that," said Gerard Govers, vice rector for sustainability and science, engineering and technology at Belgian university KU Leuven.
But first, governments have to commit more money to the green transition; and it will be important to make sure a large chunk of the funding goes to science. The Glasgow pledges are a good sign, but "we all know that even this committed money will not be enough to finance the transition until 2050," said Gunnar Muent, director general for corporate services at the European Investment Bank.
For one, wind and solar won't be enough to meet the future green energy demand. The same is true for current developments in greening industrial processes, clean aviation and carbon capture and storage. "We need a lot more research there. From my point of view, probably we won't reach this net zero [goal] by 2050 at the current pace," said Muent.
The UK is convinced COP26 was a turning point in global commitment which will enable these ideas and demands to come to fruition. "No summit is perfect, but I think history will judge that Glasgow took the emergency warning from Paris and turned it into practical, tangible commitments that actually accelerate us towards a net-zero global economy," said Freeman.