Interim accommodation offered by Amsterdam in its winning bid was "not acceptable" says EMA director, Guido Rasi. Now the agency faces a 'double transfer' out of London, increasing costs and delaying the return to normal operations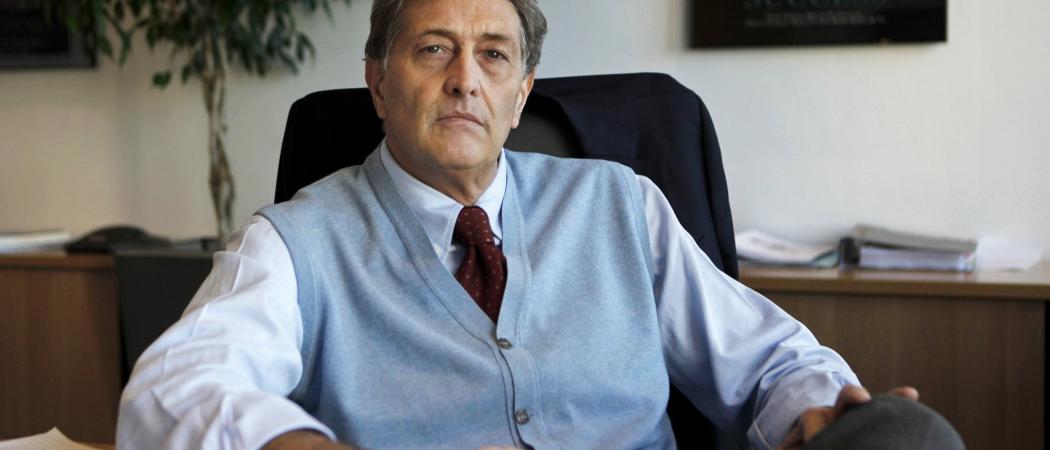 The Hague – The Dutch government's successful bid to host the European Medicines Agency (EMA) has hit a speed bump, with the temporary offices in which it was proposed to house some staff being deemed "not fully fit for purpose."
As a result, during the past few weeks, there have been "extensive discussions" on finding another option. "This took longer than expected, but I am glad that we now found a solution," Guido Rasi, director of EMA told a meeting held jointly with Dutch government representatives in the Hague on Monday.
However, Rasi said, "This is not an optimal solution. We will only have half the space compared with our current premises in London."
The temporary solution is "next-best" but not perfect, admitted Dutch health minister Bruno Bruins. "It's okay, [although it] could maybe be better."  
Apart from the shortcomings of the temporary accommodation, the delay in finding it intensifies the time pressure that EMA faces in the race to be up and running in Amsterdam on 30 March 2019. There is now just eleven months left to meet the EMA deadline that staff can begin the move to the new accommodation at the start of January 2019.
When Amsterdam won the bid in November, Dutch foreign minister Halbe Zijlstra promised, "Doors that close in London on Friday, will open in Amsterdam on Monday."
The Dutch government's winning bid proposed a brand new office – with the slight caveat that the building in Zuidas in the south of the city is under construction - and would not be able to accommodate all 890 staff and provide room for EMA's many meetings, from day one.
The temporary offices will be at the Spark building, which is in Sloterdijk, to the north west of the city, around 8 kilometres from Zuidas.
Amsterdam expects to complete the permanent base for EMA – a 19-floor office of about 43,000 square meters – by the end of 2019. Its bid included an offer to pay for temporary accommodation until construction finished.
Amsterdam emerged ahead of 18 other cities to win the battle to become the post-Brexit home of the EMA, squeaking past Milan in a dramatic tiebreaker last November.  
Describing the move from London as the biggest challenge the agency has ever faced, Rasi said the "double transfer" in the Netherlands will mean extra costs, and that "it will take a little bit longer to go back to normal business."
There is space in the temporary offices for the core administrative work to be carried out onsite, but external facilities will be required to accommodate some of the 36,000 visiting regulators and scientists who attend meetings each year.
The EMA is facing a European Commission diktat that - even though it is now agreed there will be some sort of Brexit transition phase - all operations move out of London by March 2019.
 "Let us be clear, we are working against extremely tight deadlines. On 1 January 2019 we need a fully operational building in order to move our staff gradually from London to Amsterdam before 30 March 2019, when the UK withdraws from the EU. That means that even if these temporary premises are not ideal, they are the best option under the current time restrictions," said Rasi.
Core work will not stall
The agency is responsible for determining the safety and efficacy of drugs and licensing them for marketing in 31 countries. It also monitors adverse reactions to marketed treatments.
Rasi said the relocation scramble has slowed some services, but should not stall the main regulatory work. "The shortage of medicines will not occur," he said.
The real effect on EMA operations will depend on how many staff leave and how quickly they can be replaced. Now the location of the temporary office is decided, staff are due to be asked if they intend to move to Amsterdam.
An internal survey last year found than 81 per cent of staff would be prepared to relocate to Amsterdam, making it the most popular bid. However, that survey rested on EMA's objective evaluation of the all the bids, in which Amsterdam was assessed on the basis of the unfinished new building, not the proposed temporary offices.
EMA officials anticipate around 200 staff will choose an alternative future in London. Failure to retain enough staff would result in a shutdown of essential operations until more people could be hired.
Rasi said there would be every effort to retain staff, including paying for relocation visits to Amsterdam.
The agency is also preparing for the loss of UK scientific expertise on its committees. Currently, the UK Medicines and Healthcare products Agency (MHRA) carries out about 20 per cent of the workload involved in regulating drugs.
"We are working hard with UK authorities to try figure out all the technical work," Rasi said.
But as for offering guidance to Brexit negotiators on future cooperation with MHRA, this remains "well beyond our domain," Rasi said.
Preparing for the influx
Officials in Amsterdam said they are doing their part to ensure a smooth transition and promise to accelerate efforts in the coming months.
Representatives from some 16 international schools in the city will visit EMA's Canary Wharf headquarters in the coming weeks and Rasi said a more accurate projection of staff intentions will follow these presentations.
Amsterdam will have no problems absorbing new students, said deputy mayor Udo Kock, having added 850 extra school spaces last year.
Housing availability will be "tight", however. The city will not be making any special offers to EMA families. "We're definitely not reserving houses for anyone. That would not be fair," Kock said.