To create responsive, efficient and effective companies, Europe needs a holistic approach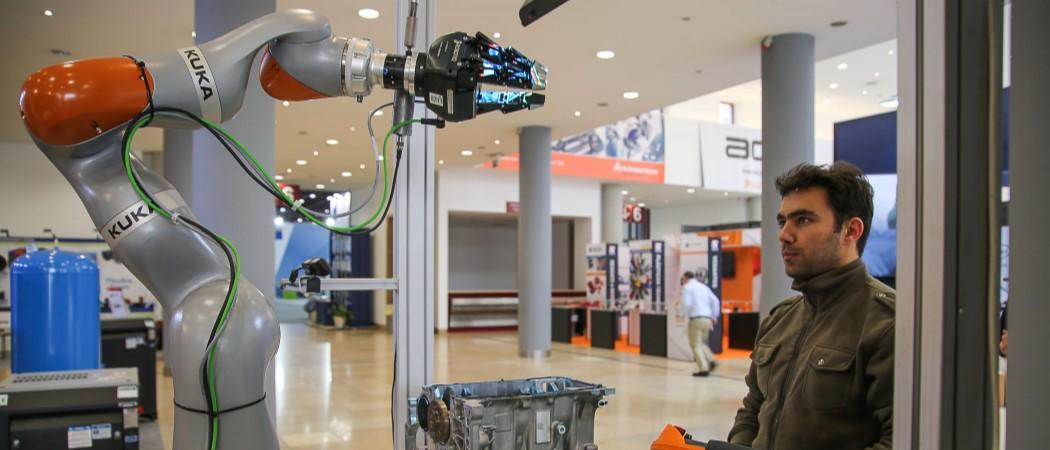 The result of a continuous and complex journey, economic development is about value creation. It requires three key elements: resources, processes and competencies. These three elements condition the creation of value across the economic, ecological and social dimensions.
Small and medium-sized enterprises are the backbone of the EU economy. As they account for more than 99% of all European companies and more than 66% of EU jobs, development strategies and policies must specifically address them. During the pandemic crisis, many of these businesses have taken on unplanned debt, reducing their investment capacity, which is likely to lead to slow growth in the long term. Reversing this trend in an increasingly volatile, uncertain, complex and ambiguous world cannot realistically be tackled by individual enterprises and individual member states.
Therefore, there must be a high level of coordination between public policies, the strategies of R&D institutions and business strategies in research, knowledge and technology transfer, and the reskilling of the workforce. As well as drawing on the lessons from all the accumulated experience, new programmes and initiatives need to be objective, visible and transparent. This will boost their efficiency and effectiveness for European industry.
In particular, there is a need to address several transversal and interdependent challenges:
The five significant challenges for European industry
The digital transition – Europe needs a connected, data-driven, responsive industry that is able to continuously adapt, and is always optimally configured to deliver the requested value. Digital technologies are the means to this end, so this challenge directly impacts resources, processes and competencies, transforming the entire production system that ensures value creation.
Climate and sustainability - A particularly demanding regulatory framework requires disruptive changes at the level of resources (e.g., new materials) and technological and operational processes to ensure the necessary efficiency and sustainability competencies. Meeting this challenge is complicated by the different starting points of different industrial sectors and the asymmetries between various companies.
Qualifications - New advanced technologies, notably artificial intelligence, influence the competitiveness of European industry and individual companies, and innovation as a whole. Thus, industry requires broader skills profiles, which include science, technology, engineering, and mathematical disciplines. A significant proportion of the workforce may need to increase their qualifications in the medium term. This is a particular challenge for small and medium-sized enterprises.
Emerging economies - In the context of a genuinely global market, a significant part of the EU is faced with fierce and even disproportionate competition. In particular, central, eastern and southern countries are subject to competitively unfavourable environments. Dealing with this challenge does not require the imposition of protectionist policies. Instead, there is a need for specific policies and initiatives to help the so-called traditional sectors develop greater added value, consequently differentiated and simultaneously more sustainable. While, it is important not to abandon traditional sectors, it is essential to explore new resources, not only technological ones, and to explore new processes, not only production ones.  There is also a need to identify new competencies that are differentiators and sustain the progression of these traditional sectors in the value chain.
Cohesion - The still significant disparity between the north of the EU and the east and south of the union does not make for a strong and fair competitive environment. It somewhat weakens the synergetic power that appears to exist when viewed from the outside. Although these structural issues are being addressed in the existing industrial strategies, it is critical to assess the results being achieved and outline the changes needed for faster and more effective convergence.
Addressing these five challenges decisively and persistently means recognising the importance of achieving societal goals, involving all stakeholders and ensuring resilience - the wellbeing of the people involved is the central element of the value creation system. Success will depend on the power of the industry to meet all five of these challenges, rather than one or two. Some of them are genuinely cross-cutting, such as the digital transition challenge.
How INESC is supporting European industry
In Portugal, the INESC ecosystem is continuously addressing all these fundamental industrial challenges.  INESC brings to bear independent and multidisciplinary expertise to support the transition and transformation that industry needs.
As an R&D institution firmly anchored upstream in reference universities and downstream in the interface with society, particularly with companies, INESC is developing the entire value chain with a vision of generating science-based innovation. This scope actively promotes the connection of scientific knowledge to companies through collaborative programmes of exploration, integration, dissemination and technology transfer, and valorisation.
INESC stimulates an innovation cycle that has allowed many national companies to move up the value chain. As a result, they have been able to develop new business lines, greater sustainability, development and recognition of competencies, giving them a higher profile and differentiated positioning in the market.
The INESC ecosystem has boosted the modernisation, and consequently the competitiveness, of different industrial sectors characterised by low volume, high product variety and high variability in demand - namely, footwear, textile and clothing, moulds, metal products and high-value and capital goods. This success underlines how adopting appropriate strategies can overcome the demanding challenges that open economies face today.
To know more about the INESC institutes visit the website of the INESC Brussels HUB