Commission and EIB to launch new multi-million euro effort to drive private investment in bio-based markets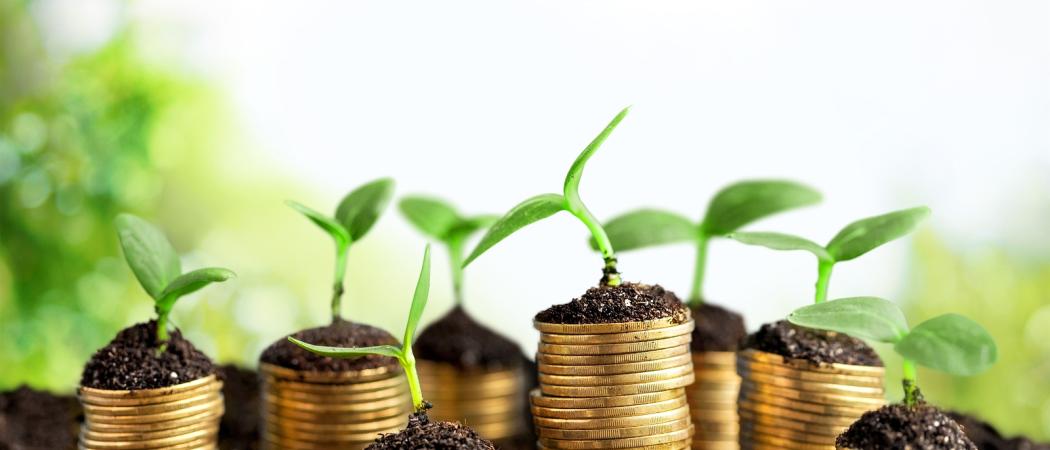 The European Commission and European Investment Bank are advancing plans this winter for a new fund to stimulate private investment in the bioeconomy, to help European bio-based companies gain ground in the race for capital.
Launching next year, the fund, the first of its kind from Brussels, will generate new money for what officials call the circular sustainable bioeconomy, or all economic activity that uses land and aquatic biomass to generate new bio-based materials, chemicals or processes.  The fund could also benefit other bioeconomy sectors, such as agriculture and food, and contribute to the EU's broader agenda to promote the circular economy.
The aim is to give added momentum to a revolution that, thanks to climate change, low commodity prices and new consumer tastes, could support millions of jobs and replace petroleum and harsher industrial processes.
"The bioeconomy for me really is green alchemy," said John Bell, director of bioeconomy at the European Commission's Directorate-General for Research and Innovation. "And we want to help it go from niche to norm."
The Commission is beginning a search this winter for independent managers to run its new investment vehicle, called the 'circular bio-economy thematic investment platform', as it looks to attract several sources of capital, including from banks, pension funds and venture capitalists to invest alongside member states, in a large public-private pot.
Leveraging EU money
The Commission will provide cornerstone investment of up to €100 million for the fund, with money drawn from its current research programme, Horizon 2020, in particular its Societal Challenge 2 and Access to Finance sub-sections. Additional funds will be sought from other funding sources, public and private.
But the overarching aim is to stimulate a new wave of private investment in a strategically important sector. When a public body puts money in first, this is generally seen as a good deal for the private sector, which is more likely to follow with its own cash, explained Bell.
The push for the new fund follows an analysis by the European Investment Bank, published in June, which found that, while there is money available in Europe for the research and development phase of bioeconomy projects, it is much more difficult to attract funding for the later demo and commercialisation phases.
"On the heels of these findings, it's time for entrepreneurs and investors to come together and focus on doing everything we can to save our planet, spur growth in hugely promising projects, and create new high-quality jobs," said Shiva Dustdar, head of innovation finance advisory at the EIB.
At a conference December 6th in Brussels, the Commission and EIB will sound out market views on the structural features of the fund.   The EIB's Advisory Services, working with the Commission, will launch a formal call for investment managers early in 2018, and aims to have the fund on the road by the end of the year.
Wearing milk, driving on dandelions
The most well-known product of the bioeconomy is bio-fuel – such as corn-based ethanol – that has expanded rapidly in the past decade.
But there's a lot more to it than that. Families in Sicily, for example, recycle their frying pan fat into fuel, and farmers in East Anglia, England, grow daffodils for drugs use, and lavender for cosmetics.
"At its root, I would say it is about taking any natural resource and maximising its value," said Kevin O'Connor, associate professor at the School of Biomolecular and Biomedical Science in University College Dublin.
The new fund complements other recent initiatives by the Commission in this field. For instance, its  Bio-based Industries Joint Technology Initiative, a public-private partnership between the Commission and the Bio-based Industries Consortium,  is supporting a wide range of projects, such as how to turn wood residues into proteins for fish feed. Another project brings together mushroom growers and pharma executives, who seek to convert farming leftovers into biodegradable nano-carriers for drug delivery.
"You can also get tyre rubber made from dandelions, and dresses made from milk fibres. Truly, the only limit appears to be the imagination," said Bell.
By EIB estimates, if you add up all of the bioeconomy-related sectors from food onward, it amounts to  annual turnover of around €2 trillion in Europe and already offers employment to more than 17 million people (or 8 per cent of the total EU workforce).
It's potentially a very lucrative space to invest in, but it's also fast becoming obligatory to promote, argues Jean-David Malo, director of open innovation and open science at the Commission's Directorate-General for Research and Innovation.
"Think of all the plastic bottles that are polluting our oceans," Malo said. "We need to produce products that are bio-based and degradable, and we need to ensure that waste goes back into the production process as a resource."
Uncorking a funding bottleneck
Despite the obvious appeal of greener industry, it's always challenging in Europe to raise big amounts of money for untested products, says Frank Roerink, chief financial officer with Dutch company Avantium, which makes plastic from plants, wood chips and CO2.
"We are trying to raise €300 million to build a new factory to serve a market which hasn't quite arrived yet," he said. "That's high risk for any bank."
UCD's O'Connor is facing his own funding challenges, as he looks to develop a 'bioeconomy campus' in an old mine in Tipperary, a county in the South of Ireland.
"A bioeconomy hub to house entrepreneurs and biomass growers can help solve one of the main problems you get with the bioeconomy: fragmentation. Because the field is so vast, with so many different offshoots, there are so many scattered pockets of excellence," O'Connor said.
The main competition for this varied collection of biological products is the (for-now) abundant availability of oil at competitive prices compared to biomass, which is a finite resource in Europe, and sensitive to adverse weather.
Since the first EU bioeconomy policy strategy in 2012, there has been a variety of measures and strategies by Brussels to spur research and development of crops, biofuels and biological manufacturing processes.
National governments, driven by EU renewable targets, are luring biological producers with financial incentives. Finland and Germany, for instance, focus on grants and loans to support biological and aquaculture projects, whereas France, Spain and the UK use a much wider set of public financial instruments, including equity and venture capital.
Avantium's Roerink says he is highly appreciative of the continuing effort in Brussels to raise the profile of his industry.
"I would have once looked towards the deep pockets in the US with envy," he said. "But the BBI initiative, and the growing set of financing instruments at the EIB's disposal, have made the EU field a lot more interesting for sure."