Foreign influence on universities is reshaping research agendas and leading to self-censorship, foreign affairs committee says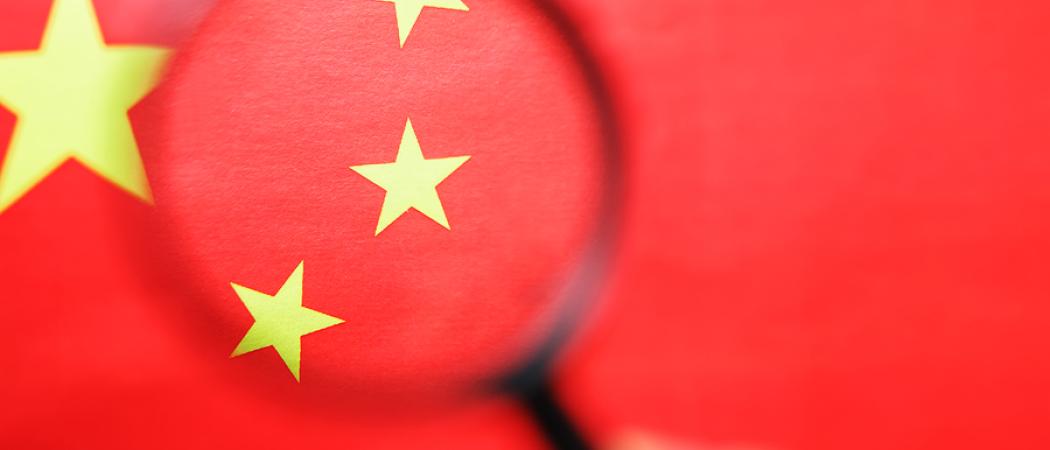 Universities must wake up to the risk of China and other "autocracies" influencing academic freedom, with "alarming evidence" of Chinese interference on UK campuses, according to a report by parliament's foreign affairs committee.
Some of the activity appears to be coordinated by the Chinese embassy in London, the report says.
"There is clear evidence that autocracies are seeking to shape the research agenda or curricula of UK universities, as well as limit the activities of researchers on university campuses," says the report. "Not enough is being done to protect academic freedom from financial, political and diplomatic pressure."
Most of the evidence the committee received relates to Chinese influence in UK universities, although there are claims that other autocracies pose similar threats.
The UK, along with Australia, Canada and the US, is the most popular overseas destinations for Chinese students, with 100,000 currently studying in the country.
The influence of autocracies in UK universities is a "complex phenomenon which can take different forms", the report says. This could be financial support with "explicit or implicit limits" on subject scope, or it can manifest as pressure on event organisers not to invite certain speakers.
In the case of China, much of the effort seems to go into scrubbing from university discourse any topic it deems off limits.
The committee heard evidence that managers at Nottingham University, one of two UK universities with a branch in China, pressured academics to cancel events relating to Tibet and Taiwan at the university's Chinese and home campuses, after complaints from Chinese officials.
In another example of alleged political interference, Ayeshagul Nur Ibrahim, an Uyghur Muslim who while studying in the UK became vocal about China's mistreatment of its Muslim minority, told the committee how the government started "monitoring her and harassing her family" in China.
In London, students from mainland China have "engaged in activities that undermine Hong Kong protestors" and there have also been clashes at Sheffield and Reading universities. China-funded Confucius Institute officials confiscated papers that mentioned Taiwan at an academic conference, according to Christopher Hughes, professor of international relations at the London School of Economics.
The report carries warnings of Chinese pressure on UK universities made earlier this year by Steve Tsang, director of the China Institute at the School of Oriental and African Studies in the University of London.
In one university, a pro-vice chancellor "was spoken to by someone in the Chinese embassy". As a result an invited speaker had their invitation withdrawn. "I am also aware of a vice-chancellor again under pressure from the Chinese embassy, asking one of his senior academics not to make political comments on China at a specified period of time," Tsang is quoted as saying.
Similar accounts of Chinese meddling in universities have been reported in other countries.
Human Rights Watch published a 12-point Code of Conduct for US universities responding to Chinese influence, stating that the Chinese government "has stepped up surveillance of diaspora communities, including through controls on students and scholars from China".
In Australia, suspicions of Chinese interference forced the government to announce a University Foreign Interference Taskforce.
In the UK, however, the government's role in advising universities on the potential threats to academia from autocracies is non-existent, the report says.
Instead, the government's focus is on protecting universities from intellectual property theft and risks arising from joint research projects. "This is not enough to protect academic freedom from other types of interference, such as financial, political or diplomatic pressure," the MPs said.
The report reflects a deeper anxiety many MPs feel toward the emerging Asian superpower that is both an important post-Brexit trading partner and one of the biggest security challenges.
UK politicians have spent most of the year arguing over whether to exclude technology from Chinese giant Huawei in 5G telecoms networks.
Some, such as Tom Tugendhat, chair of the foreign affairs select committee, have argued that it poses a risk to national security. "Nesting a dragon in our central nervous system will cost us for decades and leave us hostage to a hostile state," he tweeted last week.
Universities downplay the risk
The Foreign Office's evidence to the committee highlighted universities' reluctance "to respond to allegations of influence due to their reliance on income from student recruitment and research grants."
Universities downplayed the risk of Chinese interference in their evidence to the committee. The Russell Group, an association of 24 universities, said, "We are not aware of any significant or systematic attempts to influence university activity by foreign actors".
Bill Rammell, chairman of Million Plus, which represents 20 universities, said he had "not heard one piece of evidence" that substantiates claims of foreign influence in universities.
The report calls on the government to work with universities to develop a strategy to address the challenges posed by autocracies. "We also recommend that the UK should coordinate with likeminded countries on academic freedom to stop us from being played off against each other." In addition, there should be someone within government to oversee efforts to protect academic freedom, says the report.
The Chinese embassy was contacted for comment.