An economic crisis fuelled by war, energy shortages and inflation looks likely to put further strain on national R&D budgets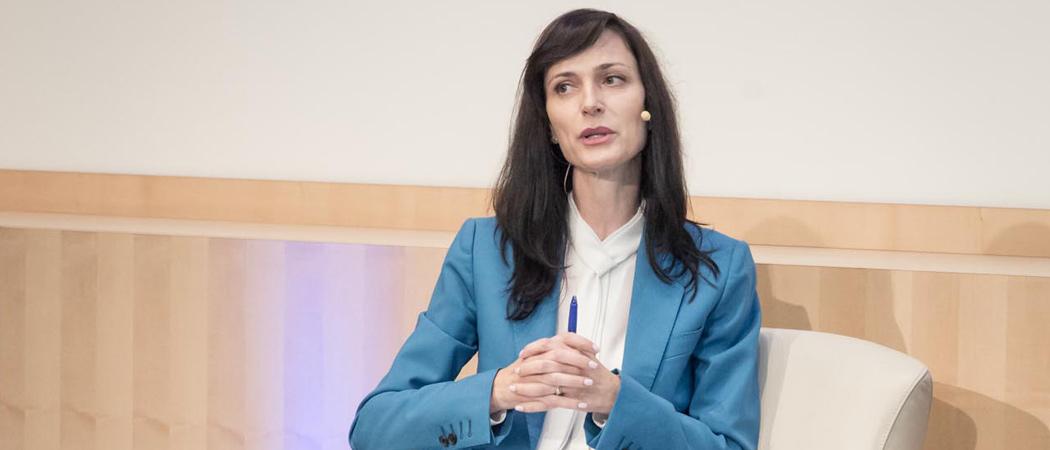 The first step needed to fix EU's east-west research and innovation gap is to preserve the Horizon Europe budget and make sure member states do not tighten national research funding, policymakers told a Science|Business conference on Wednesday.
In an annual ritual, EU institutions are currently locking horns over next year's budget for Horizon Europe. At the same time, EU governments are having to adjust their budgets in the light of the economic downturn caused by the war in Ukraine and the energy crisis.
EU commissioner for research and innovation Maryia Gabriel warned member states that cutting R&D budgets in this situation would be a serious mistake, since research helps build resilience in times of crisis.
During the COVID-19 pandemic, "We were able to have the vaccine because many years before investments were made in that area," said Gabriel. "If we want […] to be better prepared for crises we need to invest more in research innovation."
The EU is trying to convince member states to boost public and private investments in R&D to 3% of GDP, but very few countries have done so. An economic crisis fuelled by war, energy shortages and inflation could put further strain on national R&D budgets.
Gabriel's views were echoed by Latvian MEP Ivars Ijabs, who said EU countries neighbouring Russia and Ukraine are the most vulnerable. "We are expecting a meltdown […] which would decrease private investment," he said. In that case, governments should increase R&D budgets.
At the same time, policymakers in Brussels must fight to preserve the budget of Horizon Europe for 2023. At the moment, budget talks are at an impasse, with member states refusing to accept proposals by the European Parliament to recycle unused money from Horizon Europe's predecessor programme Horizon 2020. Preserving the Horizon budget, "is the most important task," Ijabs said.
Reforms
EU countries that joined the bloc after 2004 have a lower R&I performance compared to richer countries in north-western Europe. The performance gap is most visible in EU research funding competitions. Data from the European Commission show 94% of the budget allocated for the Horizon 2020 research programme, went to projects located in richer countries.
The war in Ukraine could widen that gap, if EU and member states do not respond with appropriate reforms and access to funding.
On the back of an increased budget for the Widening programme, a funding stream in Horizon Europe that aims to boost collaborative research networks in low performing countries, some member states are now getting more out of EU research funding schemes.
However, Ijabs warned that EU research programmes should continue to be based on excellence, to ensure certain governments do not abuse programmes that distribute money based on geographical criteria.
Ijabs also noted that many countries in central and eastern Europe are in the process of reforming their research systems, but those reforms do not always have the intended impact. "We should be careful with what is meant having a reform, as sometimes they stray from the basic principle of scientific freedom," Ijabs said.
Stronger business links
Panellists agreed that more should be done to encourage greater research and innovation performance in these countries, especially for encouraging scientists to engage with the business sector and learn how to extract economic value out of their research.
For some countries in the region, the main obstacle to that is their communist past, a period when there were "no money, no start-ups, no ventures," said Kinga Stanislawksa, member of the EIC board and co-founder of the Experior venture fund in Poland.
Over the past 30 years, the situation has been improving, said Stanislawksa. Google, E-Bay, and other giants came to central and eastern Europe to set up R&D centres and hire people, and "the mindset changed," she said.
Georgina Lupu Florian, CEO and co-founder of Wolfpack Digital, said east European students and researchers are very good at technical subjects but have less business experience to translate their ideas to market. Here, universities could help set up more frequent exchanges and strengthen links between business and academia.
In addition, many of them do not fully understand the jargon used in the EU programmes that are supposed to help them. During the Horizon application process for example, it could be helpful to have "a free service offering guidance to answer your questions, to translate the parts that aren't very clear," Florian said.