Industry says regulators must intensify preparations for a worst-case scenario. 'Time is almost up', warns European Commission president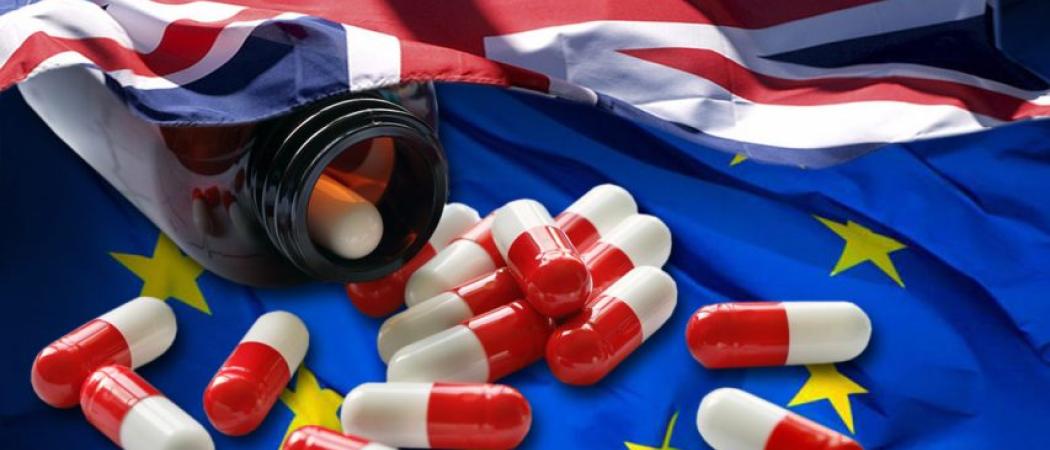 The pharmaceutical industry called for the UK and EU to intensify preparations for a no-deal Brexit after UK MPs overwhelming voted to reject the divorce deal prime minister Theresa May struck with EU leaders.
The 432 votes against the government's withdrawal agreement on Tuesday came from MPs who either thought it kept Britain too close to the EU or that it did not keep it close enough.
The crushing defeat leaves Wesminister in a deep state of paralysis, with no obvious majority for any outcome, and yields greater uncertainty with ten weeks to go until the UK leaves the EU on March 29.
The added uncertainty intensifies widespread concerns over the potential impact on public health and access to drugs in both the UK and the EU.
Governments need to respond by stepping up planning to cope with the potential catastrophic effects of no deal on medicine supplies, the European Federation of Pharmaceutical Industries and Associations (EFPIA), a trade body, said.
"There are very real, tangible and immediate threats to patient safety and public health in both the UK and across Europe. Now is the time for policy makers in the UK and the EU to put politics aside, said Nathalie Moll, director general of EFPIA.
A disorderly Brexit would cause extra customs and other checks at ports and borders, and the possible suspension of air flights, causing "very real disruption" to the availability of medicines and time-critical clinical trial materials, she warned.
The pharma group is calling for fast track lanes or priority routes for medicines into ports; medicines and clinical trial materials to be temporarily exempted from any new customs and borders checks; and for the European Air Safety Authority to recognise certificates issued in the UK to ensure that planes can continue to fly.
No-deal would see the UK fall out of the EU medicines regulatory framework without a transition period for any new arrangements or agreements for the estimated 82 million packs of medicines that move between the UK and the EU each month. The European Medicines Agency says there are 18 centrally authorised medicines at risk of supply issues after the UK leaves the bloc, with many more approved by national regulators also likely to be affected.
Some companies have considered moving essential medicines by air freight, in the event of a worst-case scenario rupture, but this will depend on the UK and EU having an agreement for planes to continue to fly.
Pharma companies say they are taking extra precautions for a no-deal scenario, such as transferring product testing and licenses to other countries and changing clinical trial management procedures.
Testing of new drugs and devices for humans conducted in the EU must be sponsored by an entity based in the bloc, and companies would need to establish new representatives in the EU for their studies. The UK department of health, meanwhile, has told pharma companies to build at least six-week stockpiles of their products.
"We aim to have sufficient medicine and vaccines reserves at all times to ensure continuity of supply for patients," said a spokesman for US pharmaceuticals giant Pfizer. The company, which got about 2 per cent of its $53 billion in 2017 revenue from the UK, said last year that its costs for the UK split would run to $100 million.
The European Commission has told companies to relocate all batch testing to mainland Europe by the end of March. EFPIA said that not all companies will manage to comply in time.
"Avoiding duplication of testing is one of our biggest concerns and we would need some flexibilities to maintain supply of medicinal products until a mutual recognition agreement on batch testing and inspections can be agreed between the EU-UK," said Elizabeth Kuiper, executive director public affairs for EFPIA.
"Such arrangements already exist with several other third country jurisdictions including Japan, Switzerland, Canada Australia and the US and would not necessarily take a lot of time," Kuiper added.
This week's vote defeat also prompted Ireland, which sees well over half of its drugs travel through the UK, firm up its no-deal planning, adding 24 medicines to a special "watch list". The government said it would monitor, but not stockpile, essential medicines for fear it may cause a block to supplies.
The government is also planning a fast tracking of essential drugs into Ireland, with the possibility of direct sailings from Ireland to continental EU ports.
Elsewhere, the Finnish Medicines Agency has said it is mapping out drugs developed in the UK that might face supply constraints from a hard Brexit.
Time is almost up
After the vote in Britain, Jean-Claude Juncker, the President of the European Commission, urged the UK "to clarify its intentions as soon as possible. Time is almost up."
Donald Tusk, the President of the European Council, tweeted, "If a deal is impossible, and no one wants no deal, then who will finally have the courage to say what the only positive solution is?"
Presumably, Tusk meant just dropping the whole Brexit thing. While the idea is appealing to many companies and research groups, the very least they urge is for MPs to settle on a compromise agreement.
"There are no more words to describe the frustration, impatience, and growing anger amongst business after two and a half years on a high-stakes political rollercoaster ride that shows no sign of stopping," said British Chamber of Commerce director-general Adam Marshall.
"Every second that ticks by sees more businesses spending money on unwanted changes, activating contingency plans or battening down the hatches and halting investment, as they try to anticipate a future that is no clearer now than it was at the time of the referendum result."
The vote defeat makes the prospect of leaving the EU without a deal "even more likely", warned Venki Ramakrishnan, president of the Royal Society. "A no-deal Brexit would be a disaster for British science and innovation and I urge our elected representatives to put the interests of the country first and get a new plan to prevent this catastrophic outcome," Ramakrishnan said.
Robert Lechler, president of the Academy of Medical Sciences, said, "I am at pains to once again stress that leaving the EU without a deal is a grave threat to biomedical research."