Commission says changes will make the current system for standard essential patents more transparent, preventing lengthy disputes, but critics say the proposal could delay licence negotiations and royalty payments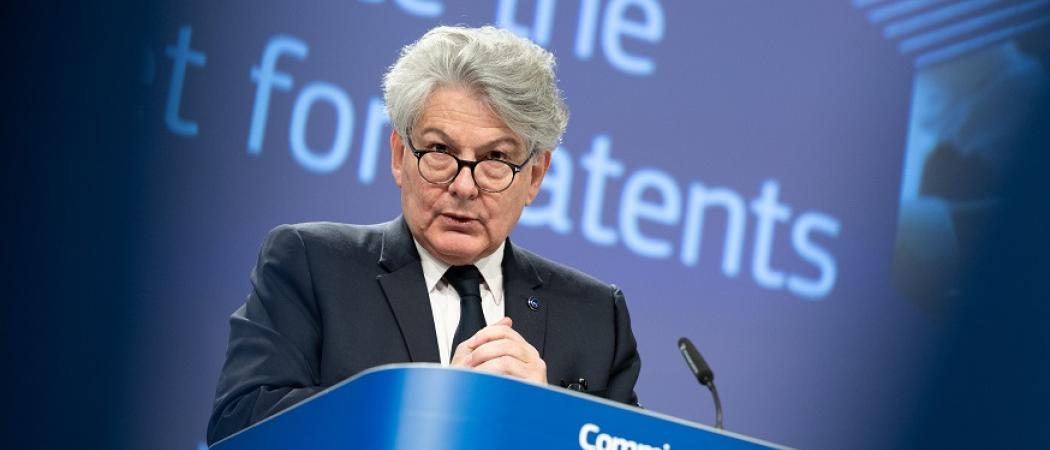 Industrial R&D organisation in Europe have hit out at new patent rules rolled out by the European Commission last week, calling for further consultations on proposals aimed at harmonising parts of European patent legislation that currently vary across member states.
The proposals cover patents relating to industry standards, such as 5G mobile standards that many companies need access to; the compulsory licensing of patents in crisis situations; and supplementary protection certificates through which pharma companies can extend the patent life of drugs.
Taken together with the unitary patent system that 17 EU countries are to introduce next month, the new rules will reduce the cost of patenting from an average of €36,000 to €5,000.
But IP Europe, a coalition of R&D-intensive organisations whose inventions are protected by patents, says the rule changes would undermine Europe's ability to achieve its strategic objectives for innovation, standards, small and medium sized companies (SMEs) and the Unified Patent Court (UPC).
Collette Rawnsley, chair of IP Europe said it is "ironic and deeply disappointing" that the Commission picked world IP day to announce a proposal that would "undermine intellectual property protection and Europe's leadership in open standards development and its commitments under international law."
Critics say the changes mean that the management of patents that are essential to the implementation of industry standards would be turned over to an agency with no previous experience with patents or standards.
This particular class of patents are granted for technologies that are essential in making a product compliant with standards and regulations, such as 5G, Wi-Fi and Bluetooth. Holders of such patents get a monopoly on a technology but are obliged to licence them on fair, reasonable, and non-discriminatory (FRAND) terms.
The Commission says the current system is not transparent enough and is prone to cause lengthy disputes and litigation. With the new proposal, EU policymakers say the new rules will fix these issues.
However, IP Europe sent a letter to EU institutions saying the Commission's proposal would create an unpredictable and unbalanced system which could delay licence negotiations and royalty payments.
In a statement published last week, the Fair Standards Alliance said it agrees with the Commission's view that the system for licensing standard essential patents needs to be more predictable, but the proposal fails to live up to those objectives.
Eva Goudens, CEO of small Dutch electronics manufacturer Fairphone said her company has struggled in the past to obtain FRAND licences and faced litigation threats from patent intermediaries. "Fairphone looks forward to working with policymakers to ensure the final regulation creates a more balanced, predictable and transparent licensing environment," she said.
The Commission's proposal has yet to go through the Brussels policy mill, so a final decision will only be taken after broad consultations with the European Parliament and member states. MEPs and diplomats in the Council of the EU now have the opportunity to review and propose amendments to the text.