Funding boost for supercomputers and artificial intelligence will help the EU assert its digital sovereignty, MEPs say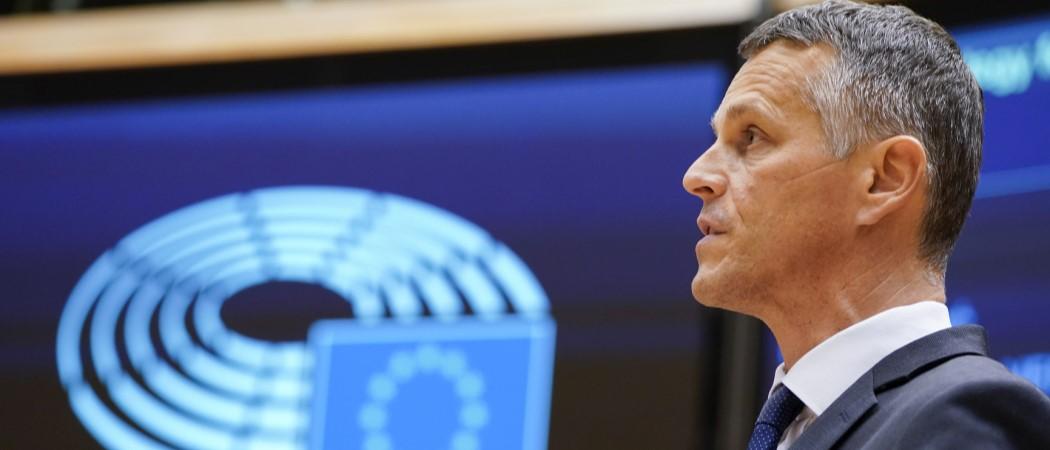 The European Parliament has formally adopted the EU's new seven-year €7.5 billion investment plan in artificial intelligence, supercomputing and data platforms.
While MEPs are disappointed the programme's proposed budget was cut during the political negotiations on the seven year multi annual financial framework (MFF) at the end of last year, they see it as the EU's main tool for becoming less reliant on digital technologies from outside the bloc.
"Although the programme was not topped up in the final MFF agreement, it remains the most important tool to reach our goal of asserting Europe's digital sovereignty," said MEP Valter Flego, rapporteur for Digital Europe.
"[Digital Europe] will make it possible to reaffirm the EU geopolitical relevance in the second wave of digitalisation," said Portuguese MEP Carlos Zorinho.
In the face of the budget cut, MEPs secured key amendments to the legislation, giving the Parliament a greater say in how the money is spent and allowing third countries to be "partially" associated with the programme.
Digital Europe will invest €2.7 billion in supercomputing projects to build Europe's data processing capabilities, with the deployment of a supercomputer and data infrastructure with exascale capabilities by 2023, and post-exascale facilities by 2027. If successful, the investment will endow the EU with its own independent and competitive supply of high performance computing services.
"We mustn't forget that currently, the use of supercomputers is very expensive and is mainly found in third countries," said Conservative MEP Pilar del Castillo. "This in itself makes the case for proper EU funding for supercomputers based in Europe."
Another €2.5 billion will be invested in R&D projects to promote applications of artificial intelligence in the public and private sector. Public authorities and companies will have access to AI testing and experimentation facilities in member states, assuming the funding is complemented with investments in AI research and innovation under Horizon Europe.
The programme also includes €2 billion for the cybersecurity industry, to finance state of the art equipment and infrastructure.
"Let me call on the universities, the private sector and public institutions to prepare and submit projects, because this is a once in a lifetime opportunity and what will happen in the future will depend on what we do today," said Flego.
The programme is complementary to the Horizon Europe research programme and to the new pandemic recovery fund. Member states must allocate 20% of allocated recovery funds to projects that digitise their economies.
"With the new budget and with the recovery and resilience facility, and its 20% target for digital, we have realised unprecedented resources to invest in digital transition," EU commissioner Virginijus Sinkevičius told MEPs.