Resolution adopted with 667 votes to 4, but research lobbies say not enough alternatives exist to set out a step-by-step plan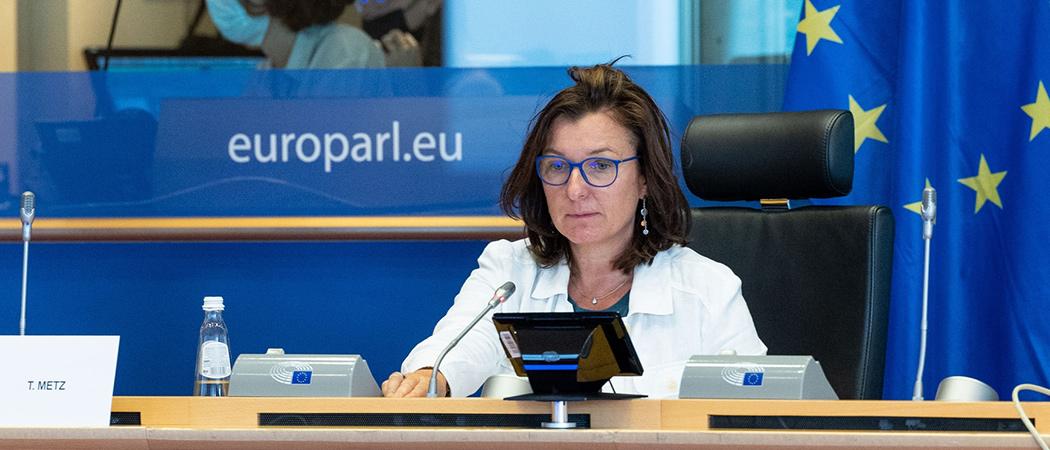 The European Parliament on Wednesday night decisively voted in favour of phasing out the use of animals in research, regulatory testing and education, in a move it is hoped will put fresh impetus behind the 2010 directive seeking to ban animal testing.
"While the past decade has seen amazing new developments in alternatives to animal testing, policymakers, regulators and parts of the scientific community are yet to fully recognise the potential of these new methods. The resolution we voted on today aims to accelerate the shift in mentalities, regulation and funding," said MEP Tilly Metz.
Metz says the resolution took over a year to formulate and pass through Parliament with the help of scientists and animal rights advocates. Now, the ball is in the Commission's court. "We need the European Commission to take this call seriously and present an action plan by the end of next year," said Metz.
Despite the 2010 directive, it is argued not much progress has been made since. In 2011, 11.5 million animals were used, in 2017 the number was around 9.4 million, according to Commission data. The MEPs believe a step by step plan would help speed up the transition to animal-free methods.
But researchers are skeptical about setting targets and timelines.
For health and life sciences, bringing in strict bans before alternatives are fully validated poses the danger of falling behind global competitors. The European Federation of Pharmaceutical Industries and Associations (EFPIA) fears setting targets for the phase out might hinder scientific developments, as scarce funds are diverted towards the goal.
"This could have terrible consequences for new medicines and treatments for unmet medical needs, vaccines, heart disease, cancer and other life-threatening conditions," EFPIA said. "Beyond medicines development, bans would significantly damage the EU science base, access to research funding in the EU, and ultimately the EU's competitiveness in the global scientific community."
Even with more funding, the phase out can only move at the speed of science. Without viable alternatives, setting out targets is pointless, as Parliament's resolution acknowledges.
The League of European Research Universities (LERU) is glad Parliament recognised that currently there are not enough alternatives to fully replace animal testing and supports more training and education, as well as increased funding for alternatives to animals.
But this recognition means the resolution does not add much to the current EU directive on animal testing, which foresees a full ban once the alternatives are there. "It is difficult to see what the difference is compared to the directive," said Claire Craig Gray, policy officer at LERU. "This could be a case of much ado about nothing."
The difficult part, as Gray sees it, is Parliament asking for concrete timelines and objectives. "We do not agree with date-based timelines, but we agree with replacement only when a specific technology is suitable," she told Science|Business. "Our concern is that ambitious timeframes are good in theory, but may not (ever) be achievable in some cases.  We need to ensure that we manage expectations and do not pin down specific dates."
Kirk Leech, executive director of the European Animal Research Association, is concerned with the outcome of the vote, saying Parliament's demand will needlessly increase bureaucracy. "MEPs are being beguiled by activist groups into believing that non-animal methods of biomedical research can be universally applied to provide the safety, efficacy and insights that are currently gained from animal models," he said.
Validating alternatives to animal models
The EU's Joint Research Council (JRC) has the job of finding ways to accelerate the move towards alternatives to animal testing. Currently, it is carrying out major studies to review alternative models in seven diseases areas, including breast cancer and neurodegenerative and respiratory diseases.
"We are making targeted efforts, we are pursuing a collaborative and gradual approach, but more scientific knowledge is needed for phasing out animal testing and research completely," said a spokesman. Where replacement is not possible, the goal is to use fewer animals over time.
Alternatives, such as in vitro cell models and computational methods, are already in use in chemicals and cosmetics to test for effects including skin irritation, corrosion, absorption and phototoxicity, as well as identifying which chemicals may be skin sensitisers. In some cases, these tests are more accurate than animal testing since a lot of data cannot be transferred between different species and might lead to inaccurate conclusions.
But while the last decade has brought many advances such as 3D cell cultures, organoids, bioprinted tissues, bioreactor cultures and microphysiological systems, more complex uses of animal models are yet to be replaced, such as testing for reproductive toxicity. "These relate to very complex biological processes for which the scientific basis to fully replace animal testing is still not fully established," according to the JRC.
In July, EU transport commissioner Adina Vălean told the MEPs the Commission is not currently looking to set binding targets or a phase out strategy, highlighting the 2010 directive already foresees the full replacement of animal use in science. Whether the MEPs' call for more action will change the Commission's stance remains to be seen.