International universities are two and a half times more likely to patent their research results, new U-Multirank data suggests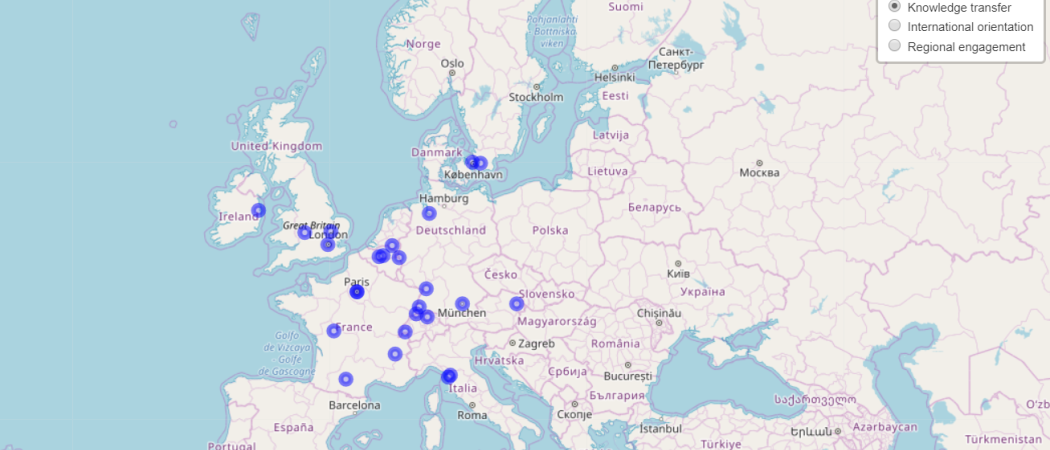 Universities with strong international ties and more foreign students and staff are better at transferring knowledge to industry and establishing spinoff companies, according to the sixth annual release of U-Multirank, European Union's university league table.
Compared to less international counterparts, 'open border' universities are two and a half times more likely to patent their research results, according to the new U-Multirank data. In addition, the share of scientific co-publications with the industry is 38 per cent higher, while the number of spin-off companies is 80 per cent higher. Also, students of open border universities are more satisfied with their overall learning experience, the U-Multirank study found.
Of all open border universities analysed, Telecom ParisTech and Grenoble Ecole de Management report the highest number of spin-offs. Luiss Guido Carli in Rome and the Montanuniversität Leoben in Austria lead in joint publications with industry.
The open border universities with most top cited publications are the Rockefeller University in New York and the Massachusetts Institute of Technology. In Europe, the university with most top cited publications is the Swiss Federal Institute of Technology (ETH) Zurich.
An interactive map highlights 135 high-performing universities with top scores in education and research.
U-Multirank joint project leaders, Frans van Vught and Frank Ziegele say international collaboration grants universities access to a diverse body of students and researchers. "U-Multirank's data proves that universities are stronger when they collaborate internationally, while nationalism only endangers them."
U-Multirank was established in 2014 as an alternative to traditional university rankings. It now assesses 1,711 universities and is funded by the Bertelsmann Foundation, the European Union's Erasmus+ Programme and Santander Group.