Lithuania's economy and innovation minister tipped for EU research portfolio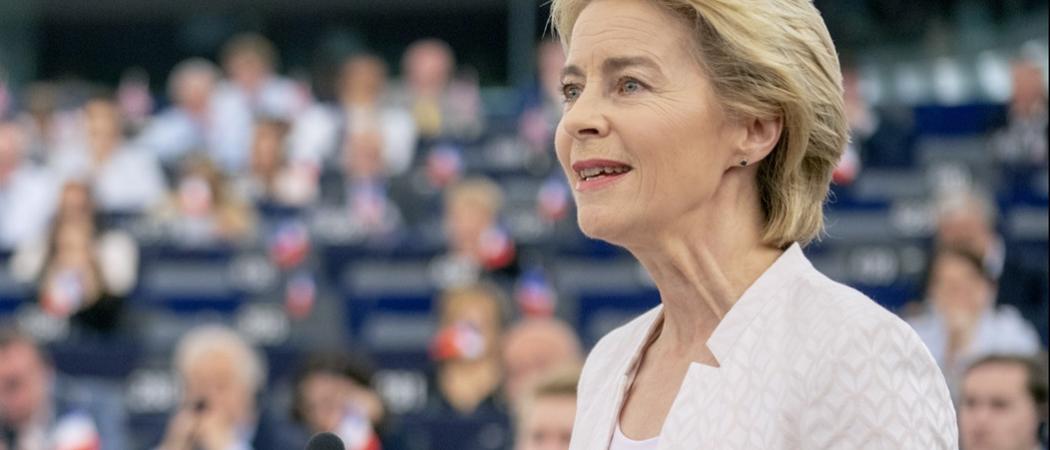 European Commission president-elect Ursula von der Leyen on Monday formally announced the final nominees for her new team.
She will announce specific jobs for her appointments Tuesday, with many Brussels insiders tipping the science, research and innovation brief to go to Lithuania's economy and innovation minister Virginijus Sinkevičius.
Circulated drafts in Brussels and media reports at home in Lithuania suggest Sinkevičius – at 28, the youngest ever commissioner nominee – would succeed Portugal's Carlos Moedas, who will leave office on October 31.
The new research commissioner will be tasked with advancing the bloc's interests in research talks with world economies, and will oversee the final contours of Horizon Europe, Brussels' biggest ever R&D programme with a proposed €100 billion budget.
The position, a five-year term, would be the loftiest stop in a rapid career trajectory for Sinkevičius, who landed a ministerial job one year after his election to Parliament for the Farmers and Greens party in 2016. His career also includes positions at the Lithuanian state-run airport operator, the Lithuanian Post newspaper and the government's foreign investment promotion agency Invest Lithuania.
A member of German Chancellor Angela Merkel's centre-right Christian Democratic Union, von der Leyen has promised to put Europe on path to becoming a carbon neutral continent.
Her new Commission team, which is based on recommendations from EU member states, is due to take office on November 1 but the nominees will only become commissioners if the European Parliament confirms them. These hearings are generally a formality.
Out of the 27 commissioners to be put to parliamentary vote, 14 are men and 13 are women. Other appointees include former Italian Premier Paolo Gentiloni, current competition commissioner Margarethe Vestager of Denmark and current Dutch Commission vice-president Frans Timmermans.
Despite remaining a member, Boris Johnson's UK has refused to stand a candidate for the next Commission. The country is pledging to leave the bloc on October 31.
The list of proposed appointments is as follows:
Austria: Johannes Hahn
Belgium: Didier Reynders
Bulgaria: Mariya Gabriel
Croatia: Dubravka Šuica
Cyprus: Stella Kyriakides
Czech Republic: Věra Jourová
Denmark: Margrethe Vestager
Estonia: Kadri Simson
Finland: Jutta Urpilainen
France: Sylvie Goulard
Greece: Margaritis Schinas
Hungary: László Trócsányi
Ireland: Phil Hogan
Italy: Paolo Gentiloni
Latvia: Valdis Dombrovskis
Lithuania: Virginijus Sinkevičius
Luxemburg: Nicolas Schmit
Malta: Helena Dalli
Netherlands: Frans Timmermans
Poland: Janusz Wojciechowski
Portugal: Elisa Ferreira
Romania: Rovana Plumb
Slovakia: Maroš Šefčovič
Slovenia: Janez Lenarčič
Sweden: Ylva Johansson
Spain: Josep Borrell, already chosen as next EU foreign minister