As the Marie Curie programme celebrates its 25th birthday there are calls to use it to redress the brain drain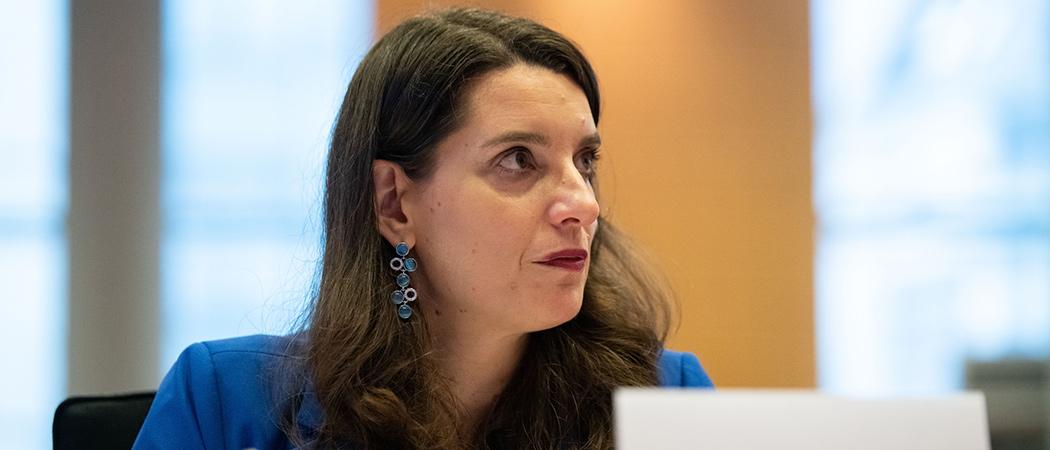 Academic mobility has long been trumpeted as the secret to forming international research networks, but support has led to one-way flows. Now, the EU is considering how to balance out the movement of researchers around the bloc.
"We can no longer assume that international mobility is benefitting everyone on equal terms. Unbalanced brain circulation is still a major challenge and contributes to the research and innovation divide in the European Union," said Slovenia's research minister, Simona Kustec. "It is important to consider the introduction and use of support mechanisms for the return and reintegration to people's country of origin."
Kustec was speaking about brain circulation at the conference celebrating the 25th anniversary of the EU's researcher mobility programme, Marie Skłodowska-Curie Actions (MSCA), on Monday.
The programme is seen as a huge success, and is set to continue with a budget of €6.6 billion under Horizon Europe. But politicians are not convinced simply funding mobility will be enough to create balanced researcher flows between countries.
Over the past 25 years, MSCA has supported over 145,000 researchers, including 12 Nobel laureates, through PhD funding, researcher mobility and staff exchange projects. The funding has helped launch the careers of many scientists. But it has also contributed to brain drain from eastern and southern Europe to countries in the west, which often boast better research infrastructures and career possibilities.
To stabilise the brain flows, the Commission is looking to fund more "balancing measures" such as the ERA Fellowships, which finance fellowships in 'Widening' countries that are low performing in research and innovation. The pilot for the fellowships has been running since 2018. This year, with more funding, the programme will aim to make a difference.
"[The pilot] was a huge success. The success rate of Widening countries increased from 9% to 13%, and this is really close to the overall success rate for individual fellowships [at] 14.5%," said EU research commissioner Mariya Gabriel.
Back and forth
Researcher mobility has increased enormously in the past decades. Between 2005 and 2015, the number of students going on exchange programmes worldwide almost doubled, according to Metka Hercog, researcher specialising in skilled migration at the University of Basel.
The increase is the result of policies promoting mobility as well as growing imbalances in academic career opportunities across Europe, Hercog said. Mobility is more and more seen as a "fundamental element of academia", but with rising inequalities, the flows are directed towards the "academic west". This, in turn, further increases inequalities.
In addition, cccess to mobility support is not equitable across gender, ethnic background and other factors. "This access to knowledge and access to mobility is not equal. By promoting mobility, we are also intensifying social differences within the globalising higher education systems," said Hercog. 
On the upside, institutions taking in talent from abroad have more diverse staff, fill knowledge gaps and enhance their research networks. Countries that lose researchers can hope to gain new insights which contribute to the economy upon their return, but that of course, is not a given.
The EU is looking to put measures to counteract the downsides. "We are also studying MSCA mobility flows and analysing regional disparities through a dedicated study. This will result in policy recommendations to be implemented in the next few years," said Gabriel.
Member states have acknowledged the issue in their joint statement on the EU's proposed single market for research, the European Research Area (ERA)
Kustec said opportunities for researchers to return home and reintegrate are key if the EU wants to create a well-functioning ERA. In the past, the focus was on enabling and enhancing mobility, now, "We must consider careers from a wider perspective," she said. "Security, good working conditions and independence are also essential."
Ultimately, the way to address the brain drain is to build up research systems, infrastructure and career structures across the EU. "The ERA fellowships are an important measure to make sure we narrow the gap, but any long term solution has to involve Widening countries making the most of the funds available to them," said Gabriel.