With the research budget already overstretched, any more funding for the Missions cannot be at the expense of other parts of Horizon Europe, critics say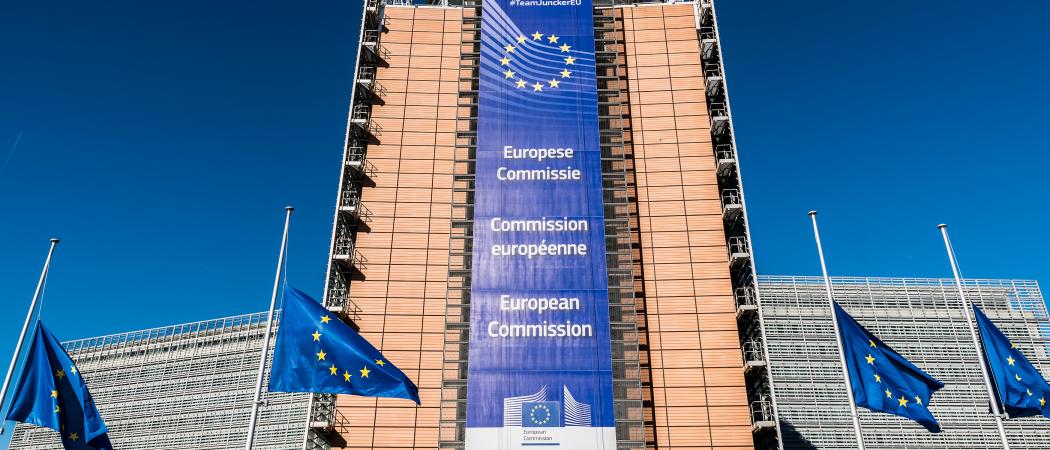 The Brussels research policy bubble isn't too keen on the European Commission's proposal to slightly increase the budget for Horizon Europe Missions and to set up a sixth Mission on the New European Bauhaus.
The Commission published its first assessment of the Mission programmes this week, and while its own view is rather positive, stakeholders are more critical.
Just van den Hoek, policy officer at the Netherlands House for Education and Research, says the assessment, "is not sufficiently substantiated with convincing evidence."
For example, the report claims the Missions have secured financial support beyond Horizon Europe. In fact funding from other sources has been limited, according the head of EU research Marc Lemaître, who in June said Missions are not working out as planned after failing to pull in external funding.
For Laura Keustermans, senior policy officer at the League of European Research Universities (LERU), assessing the Missions just two years after their launch is premature. "So far the Missions have cost much more than they have delivered, not only funding-wise but also time-wise," she says. While they've set interesting projects in motion, "They have not developed into what they were set up for: instruments to be able to generate breakthroughs in research and innovation."
Missions do have their cheerleaders in the regions that have signed up to them. Silvia Ghiretti, policy officer at the European Regions Research and Innovation Network (ERRIN), says the assessment "aligns with our perspective on the ground." While there's a lot of work to do to foster a sense of ownership of the Missions in the regions, "the progress to date is encouraging."
The Missions were launched in 2021 with big promises to generate buzz around five selected challenges and attract public and private investment for projects tackling them. They are rooted in the EU's €95.5 billion research programme Horizon Europe, but instead of investing in traditional research projects, the idea is to run demonstrator projects and set up governance structures to leverage external funding in the five selected areas: cancer, climate adaptation, oceans and rivers, soil and climate-neutral cities.
Two years on, the Commission says the Missions are doing their job but need more financial and political backing. While more money should come from private and national sources, it wants policymakers to back a proposal to raise their budget ceiling from 10 to 11% of Horizon Europe's €53.5 billion Pillar 2, which funds large scale collaborative research projects.
But Horizon Europe is already overstretched and each euro is accounted for. Keustermans notes LERU's long-standing position that while more funding is needed for the Missions, it cannot come at the expense of other parts of Horizon Europe, as proposed by the Commission.
Bauhaus doubts
Alongside more funding, the Commission wants to add a sixth Mission on the New European Bauhaus to the mix. There's little appetite for this if it doesn't come with fresh money.
The New European Bauhaus is a Commission-led effort to give an aesthetic dimension to the EU's green transition, particularly in relation to Europe's architectural heritage. However, it hasn't found a home in any of the EU's funding programmes yet. While a Mission would give it a concrete framework, Keustermans warns this could end up diluting the already scattered EU research funding pool.
Some doubt whether it's needed. "We question its added value," says van den Hoek. "The current Missions all stipulate goals to be achieved by 2030, whilst Bauhaus is more a means to an end."
In addition, it not clear that Bauhaus has a research angle to justify the use of research funds for it. "The research and innovation content of the Missions should be clear from the beginning," says Sarika Wilson, head of policy at the Guild of European Research-Intensive Universities. "It is unclear why this should be a new topic for a Mission, or if there is real a need for such a priority."
The regions, meanwhile, are ready to take up the new Mission. ERRIN already has a dedicated task force of 30 regions in place. But its policy officers note there should have been a more open dialogue in the lead up to the proposal.
Research or not?
While there is support for the Missions concept, few seem to believe their future lies within Horizon Europe. While rooted in the research programme because they set goals that cannot be met without breakthroughs in innovation, thus far, they've not funded research projects or even mobilised money for traditional research. From this perspective they are viewed as a policy, not a research vehicle.
"If this is how missions are to be continued then they have no place in the R&I framework programme," says Keustermans. "An increased focus on research and innovation activities is necessary."
Wilson says the assessment doesn't make it clear exactly how the Mission projects contribute towards achieving their goals – and whether the novel approach is more effective than traditional research and innovation funding.
"This is a crucial aspect because it raises the question whether the impact towards this goal would have been bigger if the same amount of money had been used on normal research and innovation funding calls targeting cancer," says Wilson. "Whenever there is a scientific breakthrough on the diagnostic or treatment of cancers, it is clear that millions of people will benefit from it worldwide."
Without a clear assessment whether the Missions approach can have more impact, it's hard to back a proposal to divert more research funding towards it. "I would be careful at this point to boost the budget or establish new Missions," says Wilson.