Draft plan for new research released by Commission would earmark money for several hot political topics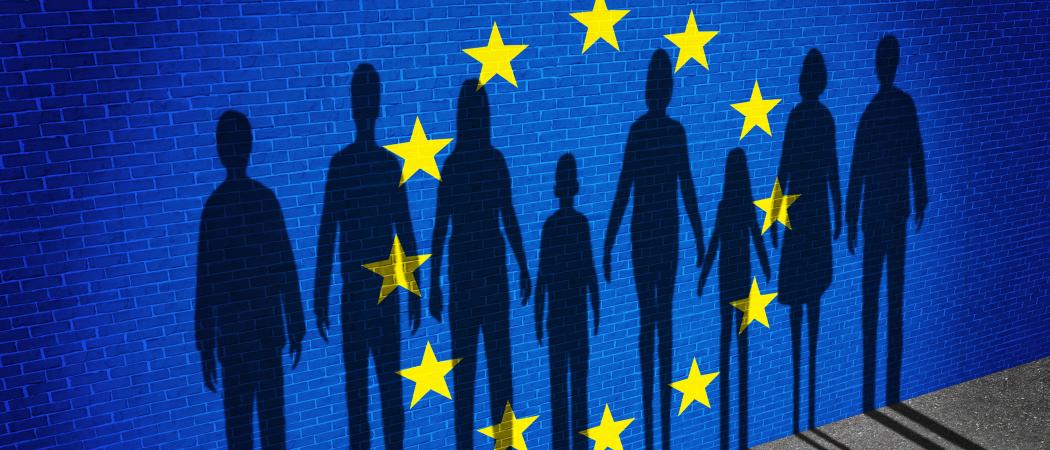 With global tensions mounting, the European Commission is planning to step up research into the causes and effects of migration and extremism.
A draft funding plan published Monday proposes earmarking €111 million from 2018 to 2020 for researchers who want to study the causes and effects of migration, with plans for a further €139 million to be invested in research on "governance" issues, such as the rise of extremism in the Middle East and Balkans, the strength of democracy, and the future of the post-war order of international organisations.
Additional funds will study the impact of digitisation on industry and society, in the so-called fourth industrial revolution.
The plan would push the Commission's main research and innovation programme, Horizon 2020, squarely into some of the touchiest political issues faced by Europe. The intent, the plan's authors say, "is to address the concerns of the European citizens regarding migration, the fourth industrial revolution and the challenges of governance."
The draft plan is one of 12 work programmes for Horizon 2020 developed over the past year by the Commission staff and committees of member-state experts, following consultation and surveys around Europe. It covers the final three years of the programme, from 2018 to 2020.
To date, the Commission has published five of the 12 draft work programmes, itemising how it intends to spend about €30 billion from 2018 to 2020 on research topics and innovation projects ranging from climate change to advanced manufacturing.
The social sciences research plan focuses heavily on the pressures of migration. It invites researchers to propose studies into the factors that drive people to migrate, patterns of migration and how global organisations try to manage it. Studies on migrant children, online tools to help migrants and the protection of refugees are also planned. The latter would involve cooperation with Canada, Brazil, South Africa and Jordan. Within Europe, studies on how best to integrate migrants into society are envisioned.
On violent extremism, the work programme says more research is needed into its causes and how it can be contained. It points to the Middle East and Balkans as regions for special study, as well as the causes of extremist ideologies generally.
Other topics in the social research plan include illegal trafficking of cultural goods, the impact of technology on children, and innovative approaches to cultural tourism – the latter, to be coordinated with EU structural funds for regional development.