As the latest data underline the extent of the gender gap, leading figures debate what to do about the loss of talent this represents. A declaration backed by member states blames 'outdated gender norms' and 'unfair hierarchies and power structures'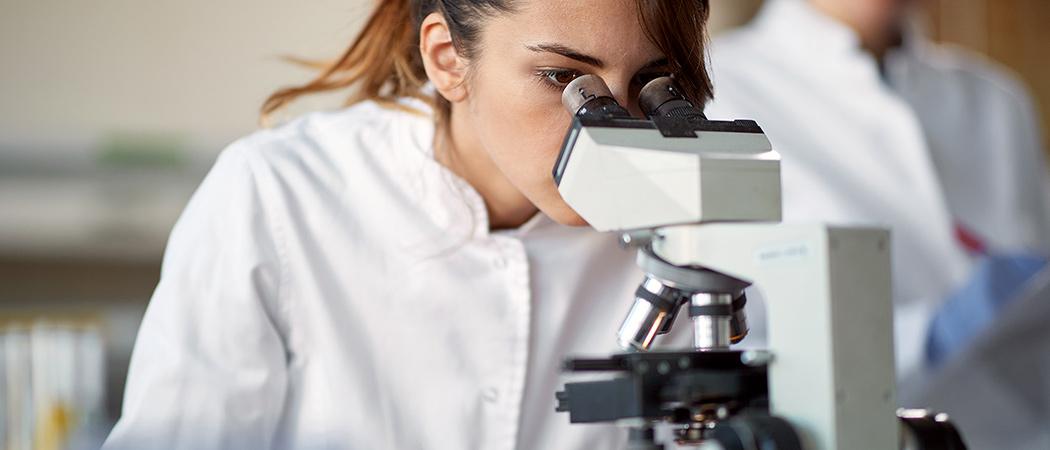 Member states are to make a fresh commitment to improve gender balance in research in the Ljubljana Declaration on gender equality in research and innovation, to be published on Friday, 26 November.
The move comes as the latest research shows that despite the fact that as many women as men complete undergraduate degrees, the gender gap in research and innovation-related jobs persists, according to the 2021 edition of the European Commission's 'She Figures' report.
Only 33% of Europe's researchers are women, and they remain under-represented at the highest level of academia, with only 26% of full professorship positions held by women. Women are also under-represented among self-employed professionals in science and engineering and ICT, accounting for only 25% of these roles.
In more than half of EU member states and associated countries, the proportion of women researchers is below 40%. Latvia and Lithuania have the highest proportions of women researchers, at 52.2% and 49.5%, respectively, while the Netherlands at 26.4% and Czechia at 26.6%, are lowest.
This disparity is not down to lack of access to higher education. On average across the EU there are more women undergraduate students than men. Almost half - 48% - of doctoral students are women.
While women represent only 22% graduates in the ICT field, they make up more than 60% of graduates in the fields of health and education.
She Figures is a monitoring tool launched in 2003 to track gender equality in research and innovation in the EU. As the 2021 edition underlines, there is still some way to go, despite several policy commitments to gender equality in research.
Now, with the EU about to roll out new-look European Research Area policies, aimed at boosting research and innovation performance, there is to be a renewed commitment by member states to improve gender balance in research. This will be set out in the Ljubljana Declaration on gender equality in research and innovation, to be published on Friday, 26 November.
"The Ljubljana Declaration will bear fruit in the new, revitalised European Research Area, as an ERA policy agenda action on promoting gender equality and fostering inclusiveness, delivered over the next 3 years," said Slovenia's science minister, Simona Kustec.
Among its objectives, the declaration commits to ensure fair, open, inclusive and gender equal career paths in research; use gender equality plans to promote systemic institutional change and remove institutional barriers; and to enhance gender equality achievements within the European Research Area.
In another move to promote equality, the Commission is requiring all applicants for its Horizon Europe grants to show their institution has a gender equality plan in place.
Publication of She Figures 2021 coincided with the European Innovation Council (EIC) summit in Brussels on Wednesday, where EU policymakers and entrepreneurs debated diversity in research and innovation.
Maria Leptin, the new president of the European Research Council (ERC) said more women are coming to the fore. "I think we're doing pretty good with women, and the awareness is there, the numbers are changing," she told the summit.
To avoid evaluation bias against women or other groups, ERC evaluators are shown videos reminding them of unconscious bias at the beginning of each panel meeting. "There are studies that showed for a panel even to be reminded of unconscious bias, even if people aren't asked whether they think they're biased or not, helps," said Leptin.
Jean-Eric Paquet, the Commission's director general for research and innovation said gender bias forms part of briefings for Horizon Europe evaluators, though he acknowledged the impact this has is not known.
EIC has also taken steps to increase the number of female-led companies that get to the interview stage of its innovation funding calls, while at the same time seeking to avoid diluting excellence.
Leptin said greater diversity in research and innovation improves the quality of ideas and projects, suggesting the EU should also look at other diversity indicators and think how to incentivise refugees to become entrepreneurs and innovators in the coming decade. "[We will do] much better if we start concentrating on that now," she said.
Gender bias in venture capital
At the EIC summit, the Commission announced the winners of the EU prize for women innovators. Awards went to Merel Boers, co-founder and CEO of NICO-LAB, a company offering technology to  improve emergency care; Mathilde Jakobsen, co-founder and CEO of Fresh.Land, a digital platform that shortens food supply chains; and Daphne Haim Langford, founder and CEO of Tarsier Pharma, which is developing treatments for autoimmune and inflammatory eye diseases.
In addition to awards and fairer access to EU research and innovation grants, women need unbiased venture capital funding, a field which is still dominated by male investors.
Kinga Stanislawska, who leads the EIC group of women in venture capital, said more women are setting up their own VC funds to fix that. In 2021, two women set up a €500 million fund in France, another €250 million fund was set up by women in France and Germany, while three women set up a €90 million fund in Iceland.  
"That's never happened before," said Stanislawska. "Today only around 4 - 5% of assets under management in Europe are managed by women."
Women venture capitalists tend to invest more in companies led by women, while women start-up founders tend to hire more women in technology positions. In addition, women tend to invest more in healthcare, life sciences, green energy and education. "There is a huge effect that can really change the shape of Europe," said Stanislawska