There's funding for research, but each country will decide how to hand out its share of the €723.8B pandemic recovery fund. A new report attempts to explain how to access this money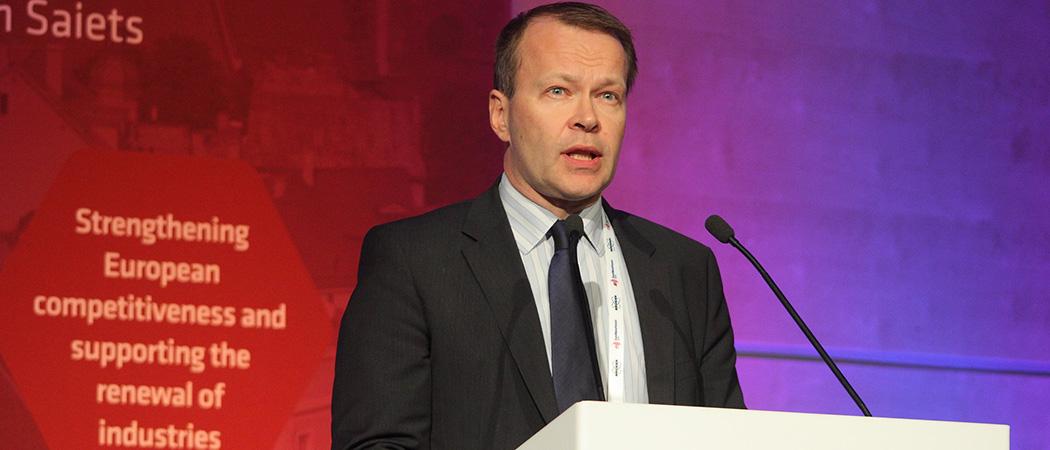 As member states prepare to spend the €723.8 NextGeneration EU pandemic recovery fund, a group of innovation experts from around Europe has compiled a report explaining the scheme, how it will operate, and how to access the fund in 21 countries.
"NextGenerationEU is the biggest innovation funding opportunity for European industry in EU history," said Pekka Koponen, president of the European Association of Innovation Consultants. "However, it is not easy to get. Funding is distributed through hundreds of regional, national and EU-instruments in all EU languages," he said. "This is why we made this guide."
The package of grants and loans package, to be spent by 2023, sits on top of the EU's seven-year budget, bringing the total for 2021 – 2027 to €2.018 trillion in current prices.
However, NextGenerationEU comes its own layer of bureaucracy in terms of governance and types of investments. Unlike centralised programmes like Horizon Europe, each member state is responsible for disbursing its share, and there is no uniform way for organisations to access the funding.
"If you think about it, every country is doing it a little differently," said Koponen. "From the industry point of view, this is a very complex environment. The companies which would be the most competitive would not necessarily know how to apply."
There are certain rules for how the money must be spent, with a 37% target for green spending and 20% for digital. There is no minimum set aside for research and innovation and there is a "decent" amount of funding for pilot projects and digital initiatives where innovation will play a key role, Koponen noted.
By default, the green transition will require innovation. Many of the technologies needed to reach carbon neutrality by 2050 are yet to be developed. "In Spain, if you review all the components of the [recovery plan] and all the investments and reforms, the third most important lever is research and development," said Alex Alvarez, who coordinated work on the report.
Spending at speed
Take-up of EU regional funds by member states is typically quite low in the first years of a new seven year budget. With the EU recovery fund having a lifespan of barely three years and 70% of grants expected to be committed by the end of 2022, there is a risk the money may not get absorbed as quickly as required.
Funding from NextGenerationEU is subject to the same state aid rules as other EU and national programmes, though the Commission did relax these rules slightly last year, to help countries tackle the COVID-19 pandemic. For example, the ceiling for state aid for companies in most sectors has been lifted from €800,000 per project, to €1.8 million.
"Maybe we are going to have the same problem with distributing these funds, but there are temporary rules that are more flexible in order to help the member states to distribute the money," said Alvarez.
There are more revisions coming up. The rules for important projects of common European interest (IPCEI) that allow member states to jointly fund cross-border innovation projects addressing market failures, are being changed. The simplified rules, due to come in next year, will make it easier for SMEs to participate and make it easier to launch these projects.
Unlike other state aid, research and development spending for IPCEIs can be funded up to 100%. This is important for technologies such as green hydrogen that are yet to become profitable.  As a result, "we are going to deploy quickly this technology, in order to have cheaper production and development," said Alvarez.
But most countries have not said how much money they plan to invest in IPCEIs, in fields such as batteries, hydrogen and cloud services.
To get a slice of the recovery pie, companies and research organisations will need a clear plan. "It's more complex than what we have seen before in innovation funding. First you need to be clear about your own targets, how you want to go and innovate, then you need to find partners to complement you on that work," said Koponen.
The report released today will be updated regularly, as more information becomes available.
In the meantime, national plans have been endorsed by the Commission, with Czechia and Ireland receiving their approvals in the past week. However, member states themselves still have to nod all the national plans through in the EU Council. The Slovenian presidency of the Council hopes to adopt most of the plans during its six month term that ends on 31 December.