CEU claims agreement with US college puts it in compliance with new law. But the government declines to confirm it can continue operating in Budapest. "This should be the source of enormous concern in Europe," says CEU's president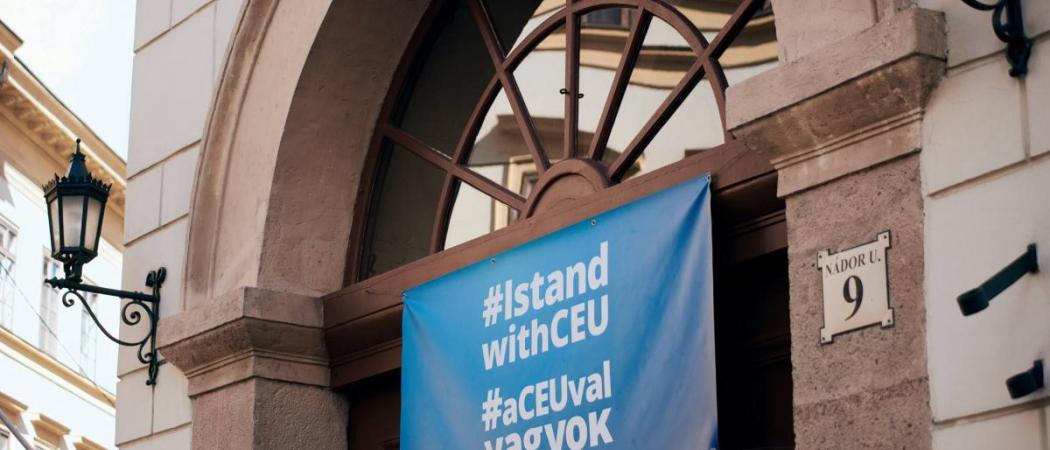 The rector of the Central European University (CEU) in Budapest has decried the Hungarian government's decision to ignore efforts the university has made to comply with new rules requiring it to have a base in the US, and says it has been left in "legal limbo".
A bill introduced in April requires foreign universities to open a wing in their home countries. In order to comply, in September CEU signed a memorandum of understanding with New York State's Bard College to provide courses there, a move which would seem to satisfy the requirements of the government's regulation.
The English-speaking CEU, founded 25 years ago by Hungarian-American financial speculator and philanthropist George Soros, believes it is now in compliance with the new education rule. But the government said on Monday it would push back the deadline rather than sign a draft deal to confirm the university can continue to operate in Budapest.
"After negotiating for three months, a solution is at hand," Michael Ignatieff, CEU president and rector, told Science|Business. "The one they wanted, the one we really did think was a way to take this whole thing off the table."
Instead, the government announced a one-year extension - until 1 January 2019 - to achieve compliance, saying  "[It] trusts that the new deadline set out in the current amendment will be sufficient to allow all those involved – even the American CEU – to fulfil the required conditions."
Many have interpreted the true intention of the rule change as a move to force the closure of an institute founded by Soros, an ideological foe of populist prime minister Viktor Orbán. The European Commission has launched a legal action against Budapest over the changes.
This view seems to be validated by the fact that Hungary has already signed an international treaty with the US state of Maryland to safeguard another Budapest-based US university, McDaniel College.
Failure to sign an agreement with New York State in relation to the arrangement with Bard College, "Can only be perceived as discriminatory," CEU said.
"A university that is being deliberately kept in a state of legal uncertainty to suit [the government's] political convenience is a university that is in danger," said Ignatieff.
Enormous concern for Europe
Ignatieff said the continuing attack on academic freedom by the Hungarian government should be the source of enormous concern in Europe.
"Academic freedom is not something we can take for granted. It depends on the rule of law to survive, but the law here keeps changing," he said.
Hungary has recently deepened its attack on Soros, whose support for refugees is an ongoing point of conflict with the government. "We have always been advocates of straight talk, we have never denied that we are in a big disagreement with George Soros, the world's most influential billionaire," reads a government leaflet recently posted to eight million citizens.
Hungary's decision to push back the deadline was broadly condemned in Brussels and the US.
"CEU delivered on all requirements. Instead of prolonging uncertainty, Orbán must sign the agreement now," said Guy Verhofstadt, the leader of the liberal ALDE group in the European Parliament.
The government's deferral underscores its true motive, said Rob Berschinski of Human Rights First. The aim is, "To strangle an esteemed graduate university, silence critical voices, and settle personal scores."
Ignatieff said CEU will continue to admit students and fight for its future. The university, which has been in the Hungarian capital since 1993 currently has 1,450 students from 117 countries. "We will remain open in all circumstances," he said.