Estonia is looking into the future with plans to digitise everything from voting to healthcare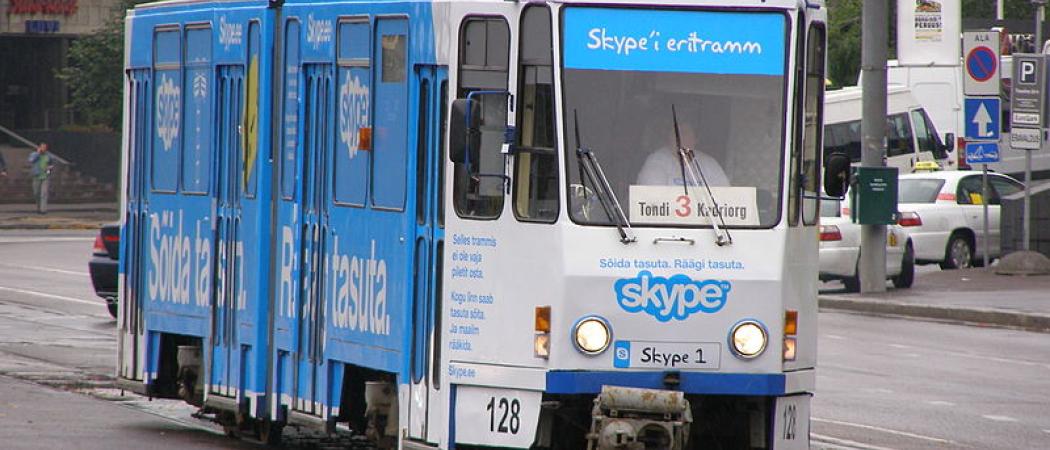 First there was Skype. Next came 'e-residency' – and now, it appears, that's only the start of the digital innovations that Estonian leaders hope to see emerging from their small country in coming years.
Jaak Aaviksoo, the rector of the Tallinn Technical University and a former government defence and education minister, hopes to see his country become a global leader in brain research and artificial intelligence, both fields that rely heavily on data. Then, others suggest, there are new prospects in digital healthcare, online government and cybersecurity.  Says Aaviksoo, in an interview with Science|Business: "Information and data is the new oil of the 21st century."
Estonia, which now holds the rotating Presidency of the EU, has become Europe's poster child for digital innovation thanks partly to Skype, the online call service started in 2003 by a little team of Estonian and Finnish entrepreneurs, as well as money transfer service Transferwise and ride hailing app Taxify.
Rapid implementation of digital government in the 1990s was a starting point. Converting earlier than most countries to electronic banking, a digital tax system and related digital services helped boost other innovations - in fields like connected health and cybersecurity. Estonia, a country of 1.3 million at that time just emerging from its Soviet past, was lucky that politicians trusted researchers and the engineers who implemented the first e-services.
"It was a very bold move, a blind leap of faith," says Oliver Väärtnõu, the CEO of Cybernetica, the company that that developed Estonia's Internet voting system.
Now the country has a lot of experience in the use of digital services and Estonians are more open to sharing their data. "This has led to patient empowerment and personalised health," says Kulle Tarnov, the manager of the Connected Health cluster in Tallinn.  
Estonia is now using big data and its digital experience as fuel for a personalised medicine project that aims to collect genome data of up to 500,000 volunteers who wish to donate their data to science. According to Ain Aaviksoo, deputy secretary general for e-services at the Estonian government (and related to Jaak Aaviksoo), the project could attract €100 million in investments and generate 3,000 high-tech jobs in the next five years. "The data will help us implement personalised healthcare in the country but in a few years' time we hope to talk about a European genome bank," he says.
Also, the Mitsubishi motor company together with the Technical University of Tallinn (TTU) has analysed large amounts of data on power consumption patterns in electric cars that operate in northern climates. In all, 500 Mitsubishi electric cars were given to social workers throughout Estonia and the data they collected is now used to improve car batteries and increase the range of electric vehicles.
A tour around the Mektory innovation centre on the campus of the TTU offers a glimpse into Estonia's data future, as companies and researchers there want their country to be among the first in the world to ride the rising tide of the data economy.
The centre also offers robotics classes for school children whose average age is 10. With the help of mentors, children are offered a glimpse into the secrets of big data and algorithms and how they can be applied to high-tech fields such as robotics.
Next door, on the premises of Tallinn's science and technology park, start-ups and young innovators also use data as their main tool to innovate in education, connected health, defence and e-government. Also, the use of big data will further enable other technologies such as genome banking and AI.
"Big data will be the future," says Tarnov, of the health cluster.
Building trust
But there are challenges – not least of which is the neighbours. Exporting Estonia's new digital services to other EU countries will be difficult if the member states cannot convince their citizens to trust companies and governments with their personal data. Estonians, reliant on what they believe to be strong cyber-security honed by years of testing from Russia, have embraced their digital identities and online voting system - but other countries in the EU have been more cautious. In 2016, according to Eurostat, across the EU on average only 22 per cent of citizens made a purchase online.
The biggest obstacle is trust, says Jaak Aaviksoo of the technical university. "I don't think Europe can make political decisions on this," he says.
For instance, one issue EU member-states are confronting is how, when creating government e-services, to balance online privacy and security. Should governments have the right to break into databases and extract the data that they need? This is something that needs to be addressed at EU level, he says.
The digital single market could boost the competitiveness of EU businesses but people's mindsets must change first. "People are willing to trust large companies like Google, Facebook and Amazon with their most personal data, but not their governments," the rector says.
Building consensus
Guaranteeing and safeguarding trust will be a difficult task to achieve; and member states will have to cooperate on ensuring cybersecurity.  "Most digital states are still to be born," Estonian President Kersti Kaljulaid told delegates at the Tallinn Digital Summit last month.
Estonia tried pushing forward its digital agenda at the summit, but political debates about the future of the EU overshadowed discussions on innovation in the digital sector. Despite that, European ministers responsible for e-government signed a joint declaration and committed to the digitisation of all interactions between citizens and companies with public administrations.
But Estonia has pushed its digital ideas internationally in other areas such as data embassies and electronic residency services. Since its launch, Estonia's e-residency programme has enabled over 23,000 foreigners to register a company, open a bank account and pay taxes in Estonia from the comfort of their couch.
With an eye on the future, Estonia will continue betting on these technologies. "Data and communications technologies, including AI, are the areas where progress and wealth will be produced," says Aaviksoo.