Estonian innovators are organising themselves around clusters to help start-ups take their ideas to global markets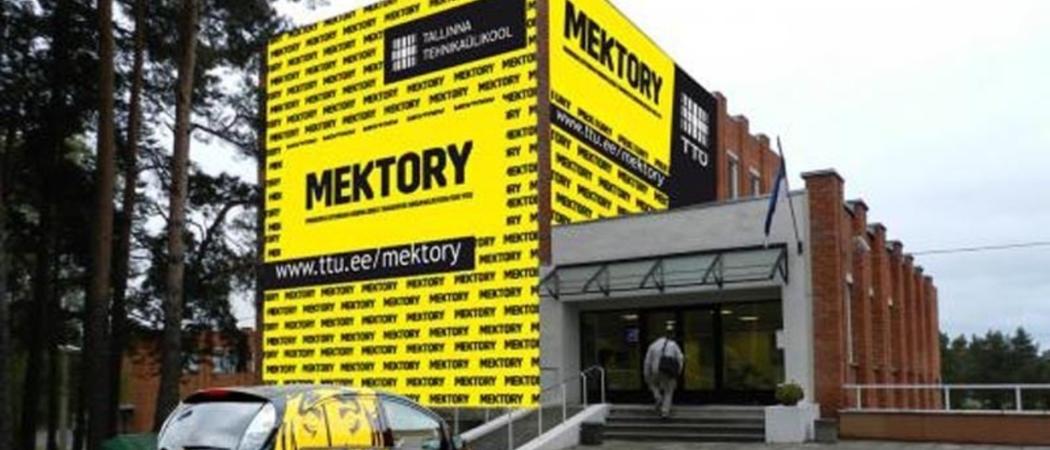 In a building that formerly housed a university computer centre, a team of young programmers is trying to reinvent education.
The group is working on new products for Foxcademy, a three-year-old Estonian start-up that wants to upgrade the education system from paper textbooks to interactive learning tools online.
Fifty schools in Estonia are already using their e-learning platform that has brought classrooms into the 21st century, with interactive visuals for pupils and advanced performance review for teachers. "Teachers can use data generated by the platform to see how students perform and which tasks are more problematic," says Sebastian Pikand, CEO and co-founder.
Here in Tallinn, ambitious little tech companies like Foxcademy are plentiful – by a combination of design and luck. The most famous local start-up is Skype, the now-ubiquitous online call service started in 2003 by a little team of Estonian and Finnish entrepreneurs, and currently owned by Microsoft. Since that lucky break, the entrepreneurial bug has spread: thousands of computer wonks, researchers and investors in the country have teamed up on a handful of topics of interest to build new companies and succeed on a global scale. Online money transfer service Transferwise and the ride hailing app Taxify are the best-known examples - so far.
Estonia may, at first glance, seem a pretty unlikely place for so vibrant a tech cluster: A small country of 1.3 million, on the fringes of the tech world, and just one generation away from the old state-controlled system. But it has several factors going for it: A multilingual, educated population; strong cultural and business ties with high-tech Finland and Sweden; an economy focused 71 per cent on services; and a government that has for years made digitalisation and entrepreneurship top policy priorities. Its experience, while unique, offers some pointers for other nations wanting to boost their tech sectors. 
Enterprise U
Certainly, one key factor in the Estonian story has been its universities. They provide the initial environment in which students can develop their ideas and transfer them to the market. "It's not only helping start-ups to grow, but it is also a learning space for students who want to get involved with technology," says Maria Alajõe the director of Mektory, the innovation and business centre of the Tallinn Technical University.
The Foxcademy group works at Mektory. Near them, another team of TTU students in a start-up called Re:creation is exploring the effects of giving people synesthetic experiences through virtual reality, to test new ways of helping patients with sensory deficiencies. Another start-up, Lainergy, has developed technology to harness energy from ocean waves, while FusionPedal is about to rock the music industry with new guitar pedals that give musicians more freedom to focus on stroking the strings instead of fiddling with their pedals. Mektory is not your regular technology transfer office, says Jaak Aaviksoo, the rector of the university. The centre doesn't have normalised procedures to turn intellectual property into a product; instead, it focuses on bridging the gap between brains and money. "Its success is measured by the number of people participating," he says.
But money also helps. The centre runs a fund to support prototyping and help start-ups make their case more easily during elevator pitches. According to Alajõe, some 2,000 ideas were screened by this fund already, and the best of them received a total of about €500,000 to build prototypes through which they were able to raise €17 million in seed money.
The power of clusters
But Estonia is a small country and its market is not big enough to scale up all these ideas. "From day one start-ups have to think global," says Külle Tärnov, the manager of the Connected Health Cluster in Tallinn.
To their advantage, most Estonians are at least bilingual, which already gives the upper hand to local companies seeking to take their innovations to the global market. But that is not enough, according to Aaviksoo. Estonian universities and clusters are now working together to "boost entrepreneurial culture and to build strategic partnerships to reach outside the country," he says. In recent years Estonian innovators have begun to organise themselves around clusters and worked together to change attitudes towards entrepreneurship and enabled start-ups to take their ideas to larger markets.
Oliver Väärtnõu, CEO of Cybernetica, one of Estonia's main suppliers of digital government solutions, says it's "pretty easy" to raise local seed money from for a proof of concept. But when companies start to grow and bigger investors bring in capital, they should bet on the biggest market they can find and move closer to where things happen. "Estonia is a good testing ground, but the scale-up always happens in the US because it has the largest market," he says.
The European market is still too fragmented and the cultural and administrative differences across the 28 EU member-states are a barrier for companies wanting to take their innovations to a larger market. "We should lower these barriers somehow," says Aaviksoo.
But Estonian innovators don't have the time to wait until the EU fixes its structural problems. They have to make do with the opportunities they create for themselves. 
Hackathons for health
The Estonian Connected Health Cluster was founded in 2014 in the Technopol technology park in Tallinn with the simple goal of connecting stakeholders in the field of digital health services. "We wanted them to talk to each other," says Tärnov, the cluster manager. It has grown fast, with 59 members, including 23 start-ups in health IT, biotechnology and medical technology.
One member, biotechnology company CCHT, says it has a technology that enables doctors to retrieve RNA information from a blood sample 30 times cheaper and 10 times faster than previous technologies. Another company, Nortal is developing e-health solutions for the Lithuanian government, while GodTime is working on health data security. "More and more e-health start-ups are coming up," says Tärnov.
With the Estonian unit of British pharmaceutical giant GSK, the cluster has organised a hackathon to improve HIV management. Based on this competition, four companies are receiving seed money from GSK; two now have products on the market. One is a diagnostic tool that automates the process of detecting whether a patient falls into an HIV risk group; the other is a mobile-based solution for remote consultations for HIV-positive patients.
A risky business?
Defence is another promising sector for start-ups, with strong government backing. Since 2013, the ministry of defence has organised an innovation competition worth €400,000 every year, and companies can apply for 25 per cent co-financing for innovations in defence-related fields.
But there are obstacles. Some scientists are still reluctant to work with industry and fear that such collaborations may affect the integrity of their research - but that is "slowly changing," says Ingvar Pärnamäe, CEO of the Estonian Defence and Security Cluster. Also, private investors and banks regard the sector as risky. "It's hard to calculate the risk of business deals that depend on political decisions," says Pärnamäe.
One possible solution, he says, is to focus on the civil applications of military innovations. For example, cyber-defence technologies can be used in private organisations, unmanned ground vehicles can be used for mapping rough landscapes, and military clothing tech could be used for extreme sports enthusiasts and hikers.
But again, it all comes back to education. "The relationship with universities is key to the success of these companies," Pärnamäe says.