The COVID-19 crisis has hammered home the extent of EU dependence on Chinese and US digital technologies. To turn the tide, the emphasis must be on frontier research and translating the outputs to products and jobs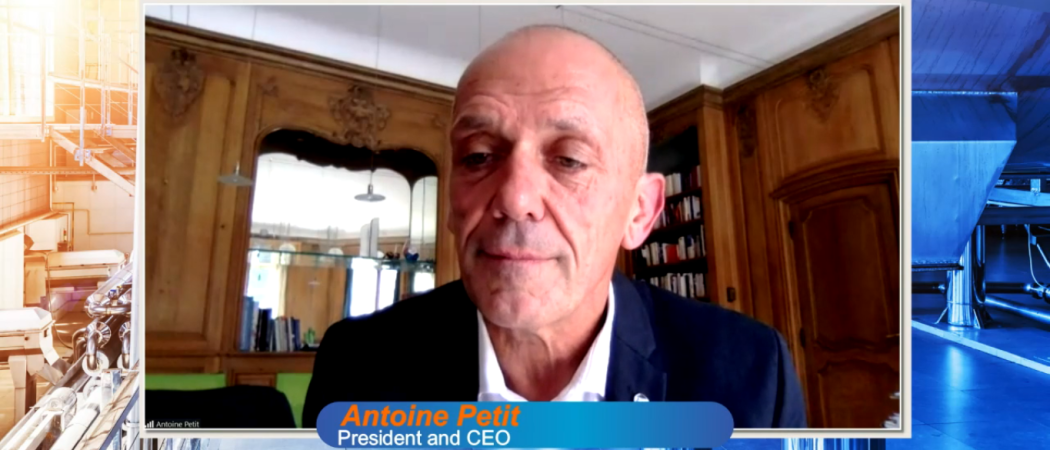 The conference at which this session took place was sponsored by ATTRACT, EIT Health, EIT Urban Mobility, Bio-Based Industries Joint Undertaking, and the Innovative Medicines Initiative.
The pandemic brought Europe's weakness in digital technologies into stark relief. Now policymakers need to confront the question of how to 'build back better', promoting the translation of the EU's  world-leading fundamental research to get the innovation pipeline working, Francesco Sette, director general of the European Synchrotron Radiation facility told the Science|Business conference 'Industrial R&D: Europe First'.
"Let's not forget that fundamental science is what fuels innovation," Sette said, pointing to the success of ATTRACT, a €20 million Horizon 2020 initiative, which is bringing together fundamental research facilities and industry, to explicitly leverage the huge investments Europe has made in big science infrastructure. This is boosting development of sensory and imaging technologies, creating jobs and promoting economic growth.
"Europe has been able to create some unique organisations (to answer questions) which a single country can't address alone," said Sette. "By creating research infrastructures, it can address research questions and attract the best minds from all over the world."
The European Synchrotron Radiation Facility is one of the partners in ATTRACT, which is supporting 170 sensing,  imaging and other "deeptech"projects across sectors from healthcare to space science. Working on these projects from their inception with industry, students, universities and potential investors, all the elements needed to get to market come together from the beginning.
Building digital sovereignty has to begin at home, and from the bottom up, with Europe setting out policies to improve its innovation strengths. "We need to work with models like ATTRACT," said Sette.
Antoine Petit, president and CEO of the French National Centre for Scientific Research, agreed the innovation pipeline "is fuelled by fundamental research." However, the quality of research is not guaranteed. "I'm very worried about a possible decrease in the European Research Council budget – it's bad for science and innovation," Petit said.
In addition to preserving its excellent fundamental research, Europe needs to fix gaps in the pipeline, providing support to progress science to market, through initiatives such as the European Innovation Council. "We have got to translate research into products and jobs," said Petit.
For Maria-Manuel Leitao Marques, MEP and vice chair of the European Parliament's Internal Market and Consumer Protection committee, Europe needs to strengthen the route from research to products. "We need to invest in skills to increase digital sovereignty, and we have to push digital research networks," she said. New technology commercialisation models and public private partnerships are needed to attract skilled people. "We need resilience more than ever."
Digital sovereignty is seen by some as antithetical to the key principle of openness in science. Mariya Gabriel, EU research commissioner, told the conference Europe is in a competitive race and cannot afford to be "naïve", while Jean-Eric Paquet, EU director for research and innovation said the EU has "not necessarily been analysing deeply enough where cooperation may not be in our interest."
But, said Leitao Marques, lack of independence in digital technologies is unrelated to open science or open data. "Europe is good at fundamental research and we need to continue to invest.  Our problem is after fundamental research and how to translate to innovation, it's not a problem of open or closed science," she said.
Petit said while open science "is a priority for CNRS", open science and innovation should not be seen as mutually exclusive. "You can have an open science but keep results (confidential) for the amount of time needed to patent or transfer to industry," he said.
Sette agreed the process of translating fundamental science to innovation would be held back by any restrictions on sharing research findings. "Science belongs to humanity," he said. "Openness is the best way to harvest the benefits."