Robert-Jan Smits will take up the role of president at the university in March 2019. 'It's a kind of homecoming' he says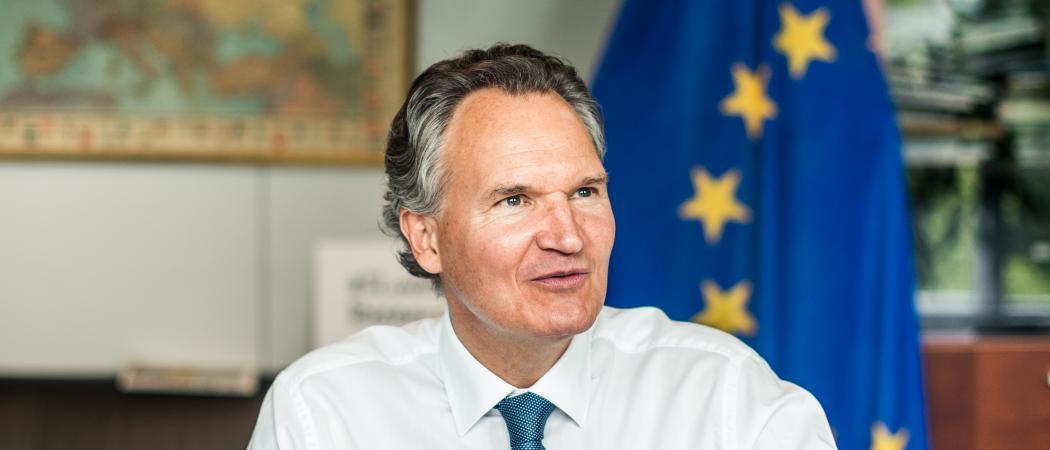 Former European Commission director general for research and innovation, Robert-Jan Smits has been appointed president of the Eindhoven University of Technology and will take up the role on March 1 next year.
The university made the announcement Monday on its Twitter account, with outgoing head Jan Mengelers praising Smits' prior work in Brussels and tipping him to take the university "even further".
As president, Smits will oversee the university's "strategy and finances, the university's reputation and positioning, and maintain external relations of national and international importance."
Smits said he "could not wait to get started" in a city recognised among "the most innovative" spots in the world. "It is a well-functioning innovation ecosystem with companies such as Philips, DAF, NXP and ASML, around a modern university with enormous potential," he said.
Smits was chief architect of the current EU research and innovation programme, Horizon 2020, with responsibility for overall design and execution of the €80 billion plan. His eight-year term as one of the most powerful figures in European research ended in February, following a broad reshuffling of top Commission civil servants.
Following this Smits became the Commission's special envoy on open science, leading efforts to force a major change in the business model of science publishers, by making thousands of research papers free to read on the day of publication.
Under his 'Plan-S' initiative, launched two weeks ago, eleven top national research funders agreed that from 2020 grant holders can only publish in journals that offer immediate open access, and under a licence that enables anyone to freely reuse and distribute the material.
Smits emphasises his broad work with universities on topics such as knowledge transfer, financing, gender policies, ethics and open access during the last decade. "Now I [finally] have the chance to work at one," he said.
He was born and raised some 20 kilometres from TU Eindhoven, in the Brabant province. "So, it is a kind of a homecoming too," he added.