The Commission is proposing defence spending of €500M for 2019-2020. That could rise to €1.5 billion a year from 2021, but MEPs this week clashed with industry over how it should be spent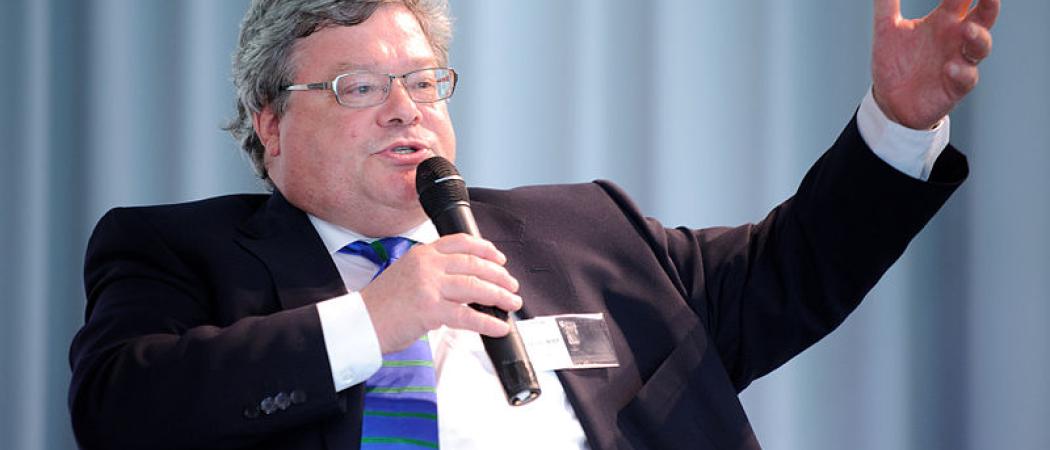 A European Parliament meeting of MEPs and defence industry representatives on Monday descended into a heated exchange over money allocated to the EU's first ever defence research programme.
At the heart of the clash was the question of whether the defence industry should get money from Brussels to perform research. The debate pitted MEPs from different parties against aerospace representatives and EU member states, revealing fissures over the EU's historical move towards deeper defence integration.
Green MEP Reinhard Bütikofer condemned the plan to fund, develop and deploy new high-end defence technologies. The defence industry is "a customer in a bar asking for more beer, and just dishing out money is not what we should be doing," he said.
Following a €90 million pilot investment from the EU's common budget in 2017-2019, the Commission is proposing €500 million for 2019-2020. That could rise to €1.5 billion a year from 2021.
If both the European Parliament and national capitals approve the post-2020 investment programme, the EU will become the fourth largest investor in Europe in defence industry research after the UK, France and Germany.
"If we compare it to other industrial sectors, I can't think of a single sector where we give a hundred per cent public funding, and the industry owns the intellectual property rights," said Bütikofer.
British MEP Ashley Fox, who represents the South West England and Gibraltar, said although the money would benefit two big aerospace companies in his constituency, Rolls Royce and Airbus, he is unconvinced by the plan.
"Is it just a subsidy for large defence players? The real problem we should be addressing is that member states don't spend enough on their armed forces," said Fox.
Money for EU security projects in the past has been badly invested, and given this the EU has no business now deepening its involvement in military research, argued Ben Hayes, a fellow at the Transnational Institute in Amsterdam.
"Can anyone point to a single security innovation from Horizon 2020 that has come from the €3 billion we've invested in security?" he asked. "You walk around the European Research Council and you'll find the walls are full of success stories. The EU security success stories are noticeably absent."
However, the amount of EU money promised to defence is small if you consider we spend €190 billion on research overall, said the secretary general of the AeroSpace and Defence Industries Association of Europe, Jan Pie. "I think it's also unfair to say a defence programme would fail because of the performance of a previous security programme – these markets are different," Pie said.
The EU's new pact on defence stems from a growing urgency to respond to pressures ranging from Russian military activities to squeezed government budgets, noted German centre-right MEP Michael Gahler, a member of the so-called 'group of personalities' that helped set the parameters of the new research fund.
The MEP launched a broadside against the UK, which he said for years blocked any kind of EU defence cooperation. Efforts to centralise defence policy crystallised after the Brexit vote in 2016. "The UK is leaving us alone with our true intentions. I'll be rather happy when [they] leave in fact," said Gahler.
It is difficult to argue that the continent does not badly need this new defence research, said Frédéric Mauro, a lawyer and research associate. "Research on defence in Europe is a shadow of its former self – the last breakthroughs here were radar and jet fighters in the 1940s. Today, you've got the unique opportunity to save European defence. This is about our autonomy," Mauro said.
But there must be proper oversight. "If R&D is not clearly linked to member states' defence planning, you're basically just having another beauty contest, and all this is going to do is [provide] a bit of extra income for industry," Mauro said.