US investors can make more money from European high-tech start-ups than they do at home. That points to the increasing maturity of EU innovation and should encourage risk-averse EU investors, says Mark Ferguson, chair of the European Innovation Council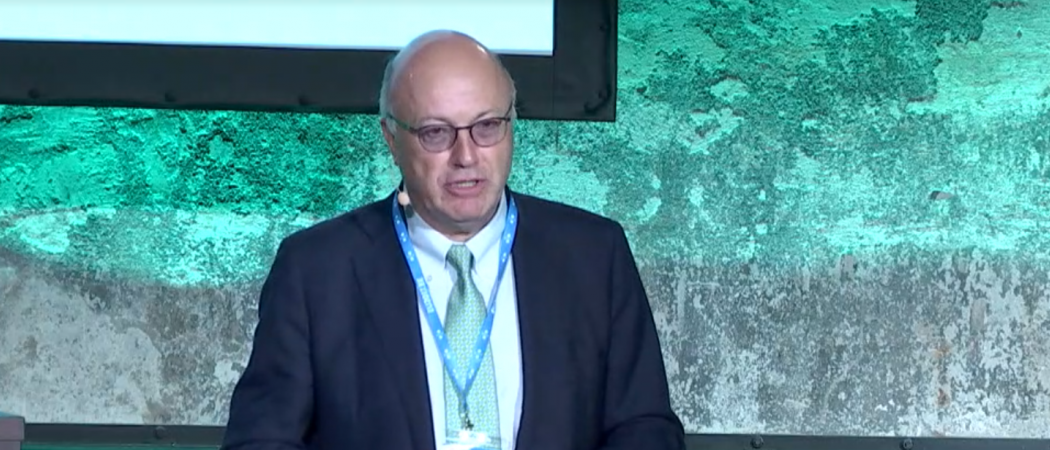 The system for translating world class European science to market is gaining strength and US investors are eyeing European technology start-ups. But more work is needed to get EU investors on board, Mark Ferguson, chair of the board of the European Innovation Council, told delegates at the European Commission's R&I Days meeting last week.
"American investors in European companies made more money from them than they did from investments in American companies," Ferguson said. "Nothing succeeds like jealousy, so when people who have invested in European companies have come good, then that will encourage more people."
Ferguson was speaking in a session on EU progress in connecting research, technology and innovation across the chain, from science funded by the European Research Council (ERC), through to translational projects backed by the European Institute of Innovation and Technology (EIT), and commercialisation and scale-up in start-ups supported by the European Innovation Council (EIC).
The aim is to get the three programmes working in synergy, to enhance opportunities for innovators in the deep tech sector on the continuum from the lab to the market, in line with the EU Innovation Agenda.
The agenda, launched earlier this year, aims to make Europe a global innovation leader by supporting deep-tech innovation and start-ups, which frequently find there is a lack of European venture capital for scale-up.
But now, Ferguson said, data on US investments show, "some of the really important investors are turning to Europe" and are making high profits from their investments. As a result, attitudes to the deep tech sector are changing. This should encourage risk-averse EU venture capital firms to follow US counterparts. There are new "glimmers of hope," said Ferguson.
With Europe on the right path, it is now up to the EU-funded programmes to build on this and establish synergies with other European and national funds. Synergies between the three programmes and the other national programmes are "vital", Ferguson said. "And we have it. Let's capitalise on them."
As one example of the strengthening of the innovation ecosystem, Ferguson cited Heart Aerospace, an EIC-backed company developing electric planes, which sold 30 aircraft to Air Canada a few weeks ago. 
"It is really interesting the first order didn't come from Europe but from Canada." Successes like these are essential, as ultimately, in the commercial world, it is all about "the product you sell," said Ferguson. "Do customers want it?"
Proof of the pudding
The three funding programmes are delivering good results in their own right, but as they hand off from one to another in the innovation chain, further value is added to the outputs of each programme.
As Maria Leptin, president of the ERC noted, 60% of the EIC's transition grants to validate and demonstrate technologies have been awarded to researchers who held ERC grants to carry out their basic research and who then went on to win ERC proof of concept grants that are awarded to assess the innovation potential of ideas arising from ERC funded projects.
"I think that is pretty convincing [evidence] that there is a complementarity and that this complementarity works well," Leptin said.
Twenty-five companies funded under the EIC transition call were previous ERC proof of concept holders, according to Ferguson.
In addition, out of 164 companies that have received funding from the EIC Accelerator, 45 received prior support from the EIT, as part of one of the institute's Knowledge and Innovation Communities. "That's great! This is what we're trying to do," Ferguson said. 
The three programmes are setting up joint schemes to further promote these connections.
For instance, EIC and ERC organise workshops on new technologies that bring together leading researchers from the ERC and companies backed EIC, with investors.
This mix can really show, "Where the opportunities are, scientific, technologically commercially in these emerging fields," Ferguson said.
EIC and EIT are also set to launch an innovation internship scheme in the third quarter of 2023, to create opportunities for over 600 researchers, EIT students and graduates, Nektarios Tavernarakis, EIT governing board chair told the conference.
This initiative "not only addresses the scarcity of highly qualified talents on the European innovation job market, but also enables researchers and innovators to get a real entrepreneurial feeling, that will be useful for their future career orientation," Tavernakis said.
Hyperlooping
Despite the way in which the three programmes are synchronised  to provide support for innovation from lab to market, access to capital continues to be a barrier to EU companies scaling up.
This was reflected by Bertrand Van Ee,  CEO of Hardt Hyperloop, which is developing a climate friendly, sustainable mass transport system, in which autonomous vehicles travel through a network of low-pressure tubes. The vehicles are propelled, suspended, and guided magnetically. This is said to be 10 times more energy-efficient than road transport and aviation, to use 2 -3 times less space than rail and road, and to provide shorter travel times than aviation.
Hyperloop benefited from EIT and EIC funding both in the start-up and scale-up phases. The EU funding support is "crucial" in these phases and to get private sector funding – mainly thanks to the excellent reputation that EIC brings to its programmes.
However, Van Ee said, "I have a serious concern that the venture capital market in Europe is not developed for deep tech with its longer horizons, and we are facing that right now." There are no European venture capital firms with deep enough pockets. "You have them in the US, maybe in some other areas [. . .] but not in Europe," he said.
This is a serious roadblock, given the EIC Accelerator requires companies applying for equity funding to find a 'credible leading investor' to unlock the EIC financial commitment. "We need the EIC to be more creative in finding solutions to keep great innovations in Europe,"  said Van Fe.
One answer would be for the EIC to set clearer timelines, so that companies would be better placed when pitching to private investors. Another approach would be to involve the public sector, as launch customers.
Large corporates could also be pulling their weight as launch customers to smooth companies over the gap that can open up between entering the market and generating revenues.