As the aspiring ethical leader in data handling, Europe may find it hard to keep pace in the data-fuelled AI race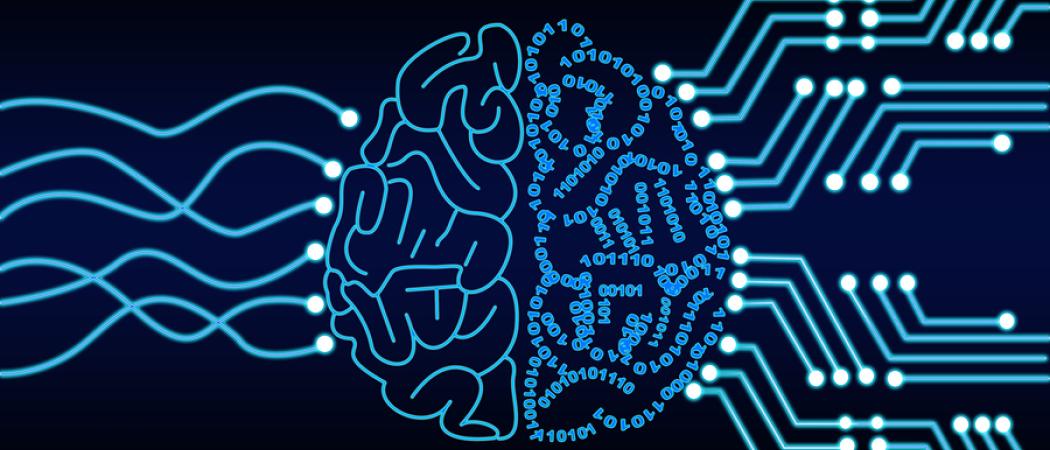 A strong culture of data privacy in Europe means the continent is unlikely to challenge the US and China for artificial intelligence dominance any time soon, but, with Facebook continuing to spark outrage with reports about its data sharing practices, opinions vary on whether that is such a bad thing in the long term.
Yet AI is a technological frontier Europe simply cannot afford to miss, Pat Bajari, chief economist and vice president at Amazon, told a Bruegel seminar in Brussels this week.  
Amazon is opening a research centre in the German university city of Tübingen, with plans to build a team of 100 engineers over the next five years. The company is working with a limited talent pool, Bajari said. "We have a very difficult time finding the necessary skills to help exploit opportunities."  
Indeed, the meeting heard, Europe is not seriously in competition for gold or silver in the AI race. After the US, China is investing huge amounts in AI, with the ambition to overtake the US by 2025.
With rules on accessing the data that fuels machine learning algorithms becoming stricter in Europe, the continent lacks the natural advantage of China, where "it's easier to work with data," said Mario Mariniello, digital adviser to the European Political Strategy Centre, the Commission's think tank.
In Europe, concern about the collection of personal data is ingrained, Mariniello said, citing a 2015 report from the McKinsey consultancy firm that found that 93 per cent of Chinese customers are willing to share location data with manufacturers, compared to 65 per cent of Germans. 
Meanwhile in France, 70 per cent of people are wary about data collected when they use internet search engines, according to a survey last December by the Digital Economy Association.
In the wake of revelations about how Cambridge Analytica, a UK consulting firm, allegedly misused data from millions of Facebook accounts in political campaigns, it is not hard to imagine Europeans becoming even more wary about the use of their information, the meeting heard.
The unfolding scandal has led to calls for greater regulation of social media, and is likely to influence new legislation to be unveiled by the Commission this month that seeks to curb big internet firms.
While China may be the research leader on AI, with its scientists publish more papers on deep learning than anyone else, the looser data privacy rules, and a more intrusive government, lead many to argue it is not the model for the EU to follow.  
"The reason they're very good is because the government, essentially, wants to monitor [its] citizens - it's surveillance," said Barry O'Sullivan, director of the School of Computer Science at the IT University College Cork, Ireland. The state in China regularly tests technologies, such as facial recognition systems, that track large groups simultaneously, O'Sullivan said.
With strict new EU privacy rules under the General Data Protection Regulation applying to any company using or processing data on European citizens, due to come into force from May 25, Europe is heading in the opposite direction. The prospect of tighter data privacy laws in the US has come a little closer too.
"Since the Cambridge Analytica situation exploded, we might now see that GDPR is a good shield in the long run, even if short term we lose opportunities," said Mariniello.
Not just data privacy
If Europe wants to lead on the ethical use of data, but not get left behind in AI, there are many other things it can try and improve. 
"It's the usual suspects: we don't have a single market, we lack the right infrastructure and capital flows. Our research can be excellent, but there is no straightforward commercial return on AI," said Mariniello.
The EU, which has no big tech companies on the scale of Facebook or Chinese giant Tencent, has already seen many of its top AI start-ups acquired.
For example, Google acquired the UK's DeepMind in 2014 and Microsoft purchased another UK firm, SwiftKey, in 2016. Amazon's voice-driven AI assistant Alexa was partly built by a team of engineers in Cambridge, acquired through its purchase of Evi Technologies.
Japanese internet giant Rakuten and Facebook both have AI labs in Paris, working on topics such as image recognition and natural language processing to build into their products.