European Commission's guidebook follows a number of policy initiatives in other western countries aimed at fighting technology espionage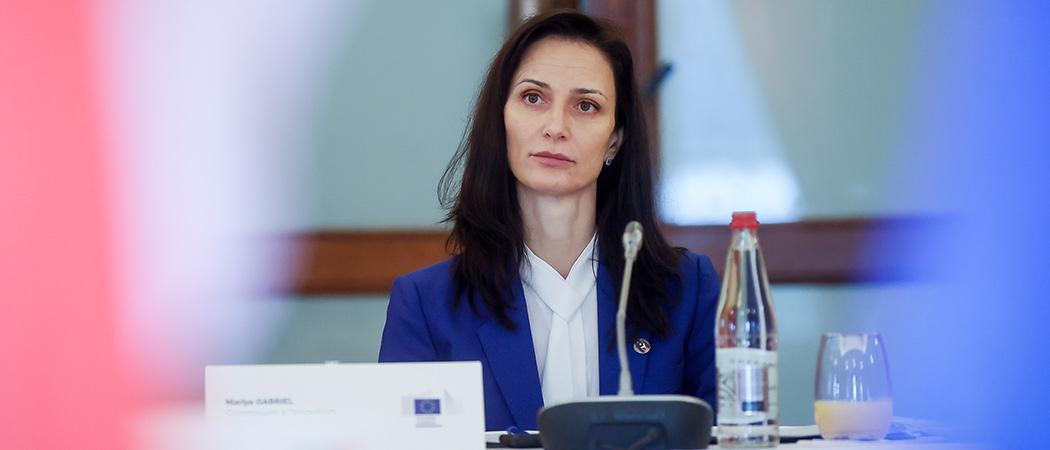 The European Commission has published today a guidebook advising national research organisations and universities on how to deal with foreign interference, as fears over technology espionage from China are heightened and the western world collectively takes a more cautious approach to science cooperation.
The guidelines will help the EU protect its "fundamental values, key research findings and intellectual assets," EU research commissioner Maryia Gabriel said.
A senior Commission official put it more bluntly in a briefing on the guidelines, saying they will help research institutions to block "actions that could put in danger the technological leadership and sovereignty of Europe."
The Commission recently morphed its motto for international research cooperation from "Open to the world" to "Open strategic autonomy", as part of a reset that has seen it limit access to EU funding for scientists in countries that flout academic freedom and intellectual property rights. It does not want to stop international collaboration, but says the EU approach should be based on a positive agenda of partnership, coupled with "constructive management" of differences.
The guidebook is also meant to underpin the newly revamped European Research Area, which the Commission sees as at potential risk from foreign interference because of its objectives of supporting free circulation of researchers, knowledge, and technology, and of supporting cooperation between all sectors in research and technology development activities.
The suggestions for tackling foreign interference are neither exhaustive nor mandatory, but outline some ways EU higher education institutions and research organisations could safeguard their fundamental values and protect staff, students, research findings and assets from potential threats stemming from international cooperation.
For example, to protect European values, universities should identify countries and partner institutions where academic freedom is at risk and then conduct a more detailed assessment of the research, educational and institutional environment in the country, and at the specific partner institution, the guidelines suggest.
EU follows suit
The announcement follows other policy initiatives in Canada and the US, amongst other countries, aimed at tightening security on research collaborations to prevent sensitive technologies being leaked to China or other countries that pose a high security risk.
Canada now requires researchers to include a security risk assessment form in grant applications involving cooperation with foreign companies, after a government intelligence report found that foreign spies are targeting Canadian universities.
Australia has also included a similar risk assessment form in grant applications. In the US, the government has found researchers at several prominent universities were illegally hiding ties to Chinese institutions, while the UK government is also offering security advice to universities.
The Commission says it decided to put together a guidebook after several member states raised security concerns related to their research and innovation investments.
Finland's education and foreign affairs ministries teamed up with universities to come up with national guidelines for research security, after the country's intelligence service pointed to increasing levels of espionage risk from China.
Estonia has sentenced one of its top marine scientists to three years in prison for spying for China.
But other member states seem less cautious, or less aware. To strengthen its ties with the Chinese government, Hungary has promised Fudan University it can open up a campus in Budapest, after forcing the liberal Central European University to move from the city, to Vienna.
In a debate organised by the European Parliament's special committee for foreign interference in September last year, experts warned that the EU should step up its defences against espionage and foreign interference.  
Robert Dover, head of the criminology and sociology department at Hull University in the UK told the committee that a group of cyber spies called APT31, which are presumed to be organised by the Chinese government, is hacking into devices to scoop up intellectual property.
The Commission hopes the guidelines will mean EU member states, universities and research institutes will be better protected against technology espionage, while they continue working with international partners on common projects.
Member states looked to the Commission to draw up the guidelines because researchers and innovators are often unable to detect foreign powers interfering with research or stealing their intellectual property. Some organisations, particularly in smaller countries, "Do not have the means, the awareness or the capacity to deal with this issue," the senior official said.