Leading MEP welcomes the idea but wants to establish a much broader fellowship programme under Horizon Europe and have it running by 2024.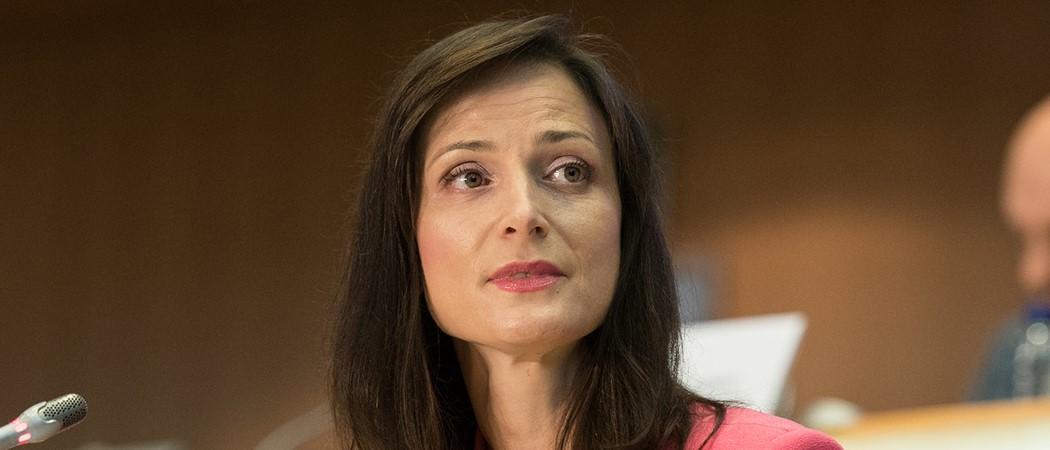 EU research and innovation commissioner Mariya Gabriel is to announce a €25 million direct aid package of Marie Skłodowska-Curie (MSCA) grants, to be managed by a consortium of ten research organisations, universities and NGOs, to help researchers from Ukraine.
As the war rages on, and with the Ukrainian government reporting war crimes in territories previously occupied by Russian forces, the European Commission expects demand for support to increase in the coming months.
The €25 million for the MSCA4Ukraine fellowships will be awarded to a consortium of 10 organisations that built expertise in supporting scholars at risk through a MSCA coordination and support grant from the previous research programme, Horizon 2020. Now the emergency fund will enable the consortium to help researchers who are displaced from Ukraine to continue their research in EU member states or countries associated to Horizon Europe.
The duration of each individual fellowship is to be determined by the host institutions in agreement with the recruiting organisations but cannot exceed two years. A maximum of €2 million can be granted to each third-party to cover the recruitment of several researchers.
In a joint press conference with the French research minister, Gabriel said the MSCA funding "doesn't sound like a great deal, but it's progress."
The Commission says it will skip the usual procedure of making the money available through a call for proposals, saying the group has expertise in dealing with researchers at risk and there is an exceptional emergency in Ukraine.
The consortium includes Scholars at Risk Europe, Alexander von Humboldt Stiftung, European University Association, Jagellonian University, University of Oslo, University of Gothenburg, French national PAUSE programme, the Dutch foundation for refugee students UAF, Aristotle University of Thessaloniki, and Scholz CTC GmbH.
Call for permanent scheme
Members of the European Parliament want the EU to establish a long-term institution or fund to assist academics affected by humanitarian crises.
German MEP Christian Ehler said money will start flowing very soon thanks to Commission's emergency plan, but warned the EU still needs a permanent fund for researchers at risk.
Ehler told Science|Business the €25 million would help roughly 200 researchers. "Horizon [Europe] would be making a substantial contribution to Europe's efforts to offer Ukrainian researchers a safe haven where they can continue their scientific work," he said.
The Commission's plan to expedite the grant is warranted and emergency actions are good to meet immediate needs. "I know the consortium and the impressive work the involved organisations have been doing for years helping scholars at risk, I am sure they will deliver what Europe needs now," Ehler said. However, the procedures are "less rigorous and a permanent programme would solve this."
Ehler has submitted a proposal for a pilot project for an EU programme for scholars at risk that covers other countries around the world. "This, together with the expert group proposed by many stakeholders, would give us all we need to design a permanent European Fellowship Programme for Researchers at Risk under Horizon Europe," said Ehler.
Last week, academic cooperation organisations and university associations in Europe (including DAAD) sent a letter to the European Commission calling for the establishment of an expert group on students and researchers at risk and the scale up of existing initiatives that provide help to Ukrainian students and academics.
The German government has added its weight to the call and said the EU should come up with a coordinated plan to help students and academics from Ukraine and other countries going through war or other crises.
Ehler first floated the idea of a pilot project for scholars at risk in 2021, after the US withdrew its troops from Afghanistan and Islamic fundamentalists took over the government and banned girls and women from secondary schools and universities.
After some hiccups last year, the plan has now been submitted to the Commission for an assessment – a requirement for pilot projects – which is due to be finalised before the summer. "With a positive assessment, the road should be clear for the Parliament to adopt [the pilot project] during the annual budgetary procedure," said Ehler.
The next step would be a fully-fledged scholarship scheme. "It is my goal to have this [scholarship] programme up and running as of 2024, if needed through amending the Horizon Europe legislation," Ehler added.
Gabriel said the issue will continue to be at the top of the Commission's agenda. But, before implementing a permanent fund, the Commission will first assess the impact of the ongoing temporary schemes. "We need to make sure that we first have results that then call for something more permanent in nature," she said.
According to estimates by Manal Stulgaitis, education officer at the United Nations' refugee agency UNHCR, eight million people have been displaced to Ukrainian territories less affected by war, while another four million have left the country. The agency does not know how many of them are researchers and academics but estimates 25% are of college-going age.