Brussels outlines broad cooperation with UK in nuclear research, renewable energy and antimicrobial resistance, and suggests visa waivers for short-term researcher visits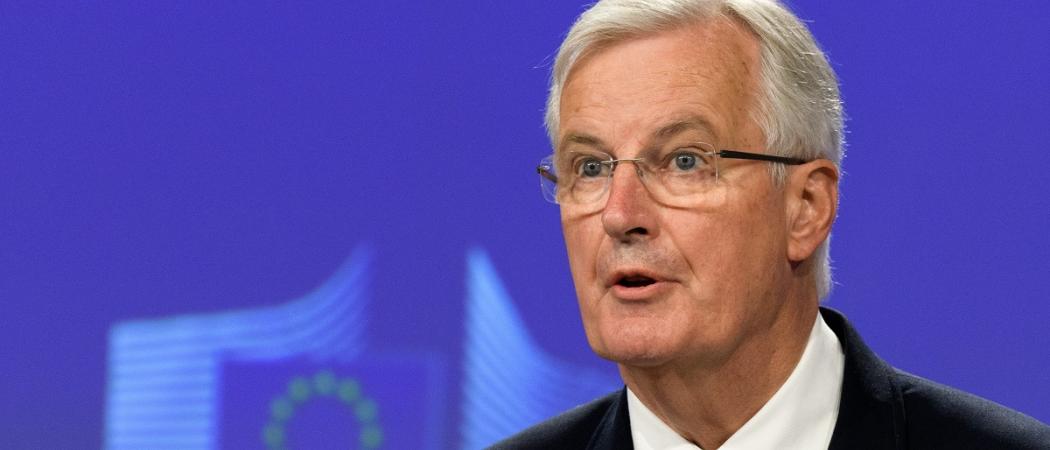 Brussels has spelt out plans for close post-Brexit research cooperation with the UK in a range of areas, proposing a draft treaty that foresees future partnerships in nuclear and renewable energy and air traffic management.
EU chief Brexit negotiator Michel Barnier included the plans in a 441-page legal draft of the future EU-UK relationship circulated to member states at the end of last week.
The text for the first time sets out the EU vision for how the future partnership should work, calling for "reciprocal conditions of entry" for people involved in research, study, training and youth exchanges "for a period exceeding 90 days".
The legal draft doesn't directly address future UK access to EU research programmes, but lays down some general principles around participating fees and governance. A section on intellectual property conditions is left blank, suggesting this is one potentially sticky area still for negotiators to resolve.
Research is not one of the sensitive areas in talks – the UK government says it will pay its way into the next big EU research programme, Horizon Europe – but it may be affected if negotiations break down elsewhere.
The UK government negotiating mandate is uncompromising, saying any deal, "has to respect our red lines of no commitments to follow EU law and no acceptance of the [rulings of] the European Court of Justice. There are very limited options for third country membership of EU bodies, and we've been clear we'll be operating on the basis of existing precedents."
Both sides were forced to cancel a negotiating round in London this week due to the COVID-19 emergency. The negotiators will explore alternatives such as videoconferencing.
In its draft treaty, the EU says both sides would continue to cooperate on research into new air traffic management programmes and "the development and application of energy-efficient and environmentally sound technologies". The EU is demanding that its climate change targets will also apply to the UK after it leaves the single market and customs union when the transition period ends in December.
The draft also refers to harmonisation on "health and sanitary safety in the agricultural and food sector". To tackle antimicrobial resistance, both sides will need to promote "the prudent and responsible use of antibiotics in animal husbandry and veterinary practices", it says.
The EU also foresees cooperation in nuclear energy research. The UK would keep its place in Euratom, which oversees nuclear research for the bloc, sets the rules on where nuclear material is and how it is moved around.
Both sides "may allow the participation…from all research sectors, including universities, laboratories and the private sector", although the specific terms of UK access to Euratom, including cost, are not spelt out.
The draft also says that the UK will be offered a non-voting seat on the board of the Joint Research Council, which provides scientific advice and support to EU policymakers.
All of this will be swept aside if an agreement is not made by the end of 2020 and the UK leaves without a deal.
While a one-year negotiating window looked tight to begin with, now voices on both sides are warning that the scale of the COVID-19 pandemic may force talks to continue into 2021.