Leading tech investor Hermann Hauser says Europe's approach to technology sovereignty is the only 'scalable model'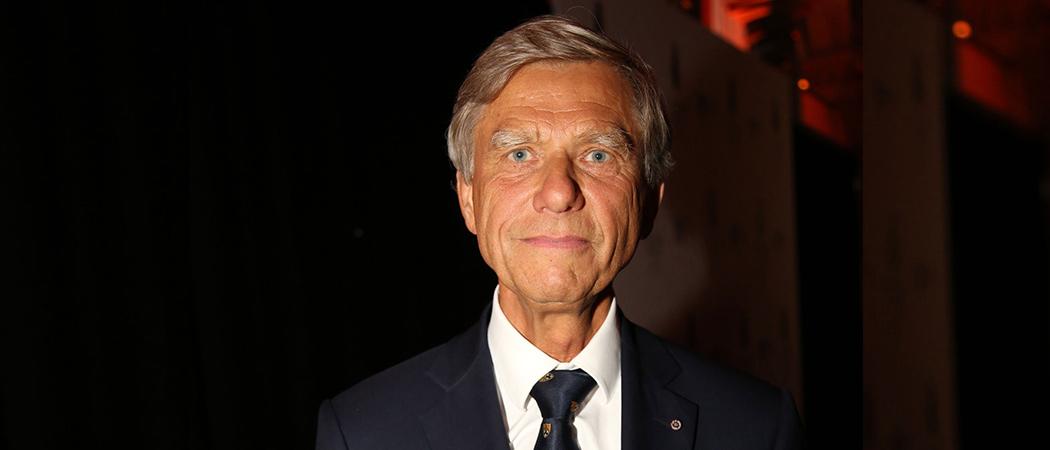 As the EU's plan for securing technology sovereignty shapes up, leading tech investor Hermann Hauser has stressed the advantages of Europe's approach against the US and China's 'hegemonic' models.
"There is a race going on between the US, China and the EU to create a technology sovereignty circle that other nations can join," Hauser said. "But Europe is the only one that has a scalable model for incorporating, for welcoming other countries into its technology sovereignty circle," he told this week's conference on technology sovereignty organised by EIT Digital, the EU-funded innovation network.
Hauser, who made his fortune after co-founding ARM Holdings, the UK-based company that designs microchips used in 90% of the world's smartphones, described the US and China as 'hegemons' that want to dominate the global technology trade and use their power to spread influence.
Europe, on the other hand, promotes a model based on values, where technology is to be produced, shared and traded among like-minded partners, Hauser said.
Technology sovereignty has been a Brussels buzzword for a few years, but now it's translating into concrete policies. This week, the German government launched a sovereign tech fund to ensure secure access to digital infrastructures. Next week, research ministers convening in Luxembourg will hear from the European Commission about the recently proposed Chips Act, a plan to boost Europe's semiconductor industry.
The Chips Act is only one part of the pathway to technology sovereignty, which the Commission recently set out in the Digital Compass.
The Commission's plan has four elements: fostering skills and training 20 million experts in ICT in the EU; developing leading digital infrastructures, such as a semiconductor industry with the help of the Chips Act; transforming the businesses environment to enable innovation; and the digitisation og government services.
Thibaut Kleiner, deputy director general at the Commission's directorate for digital policies, told the conference the goal is to make EU a digital leader by 2030, while keeping citizens up to the date on what to expect from the transformation.
"By and large, as far as the European Commission is concerned, we are trying to put the EU on the right path," said Kleiner. "The big vision we have is that this is not just about the EU, or one member state, but making sure it's all of us working together."
To deliver on the plan, the Commission sees multi-country projects playing a key role in scaling up the work and impact, Kleiner said.
The need for this has been brought home by Russia's invasion of Ukraine and the COVID-19 pandemic, which have awoken long forgotten fears about food scarcity and wars, evoking doubts about whether Europe is willing to stick together and fight for its values, said Kleiner. "It's interesting because these days you almost have the feeling we are back to 50 years ago," he said. "We had forgotten scarcity does exist."
Key technologies
All the way across the globe in New Zealand, Hauser is writing a book on technology sovereignty, in which he will argue that access to critical technologies should become a human right, as long as there are safeguards for dual use technologies.
People are increasingly reliant on key technologies to fulfil essential needs such as communicating, travel and putting food on the table. If countries cannot guarantee supplies of key technologies underlying essentials such as agricultural, medical and transport technologies, it puts the livelihood of its citizens in danger.  
As a consequence, Hauser warns, technological coercion can now be as powerful as military coercion. If one country dominates the trade of a certain technology, it can threaten to withhold it unless other governments succumb to its demands. "This technology colonialism is not as obvious but very threatening to us," said Hauser.
Securing technology sovereignty is a way to prevent this, and Hauser has previously supported calls for a €100 billion EU technology sovereignty fund, which would help the bloc catch up with competitors like China, which is pumping huge amounts of money into key technologies.
Hauser is an active tech investor and also advises the Commission on what it should invest in. He is a co-founder of one of UK's biggest VC funds, Amadeus Capital Partners, and a member of the advisory panel for the EU's own start-up investment fund, the European Innovation Council.
Hauser puts technology, which underpins daily life, at the centre of it all. "Technology sovereignty is the iconic issue of the decade," he told the conference.
Editor's note: Hermann Hauser is a shareholder of Science|Business