As EU funding for defence R&D grows, it is important to ensure different programmes come together as a coherent whole. At the same time, the EU and NATO should look for synergies in defence research, to avoid duplication and inefficiencies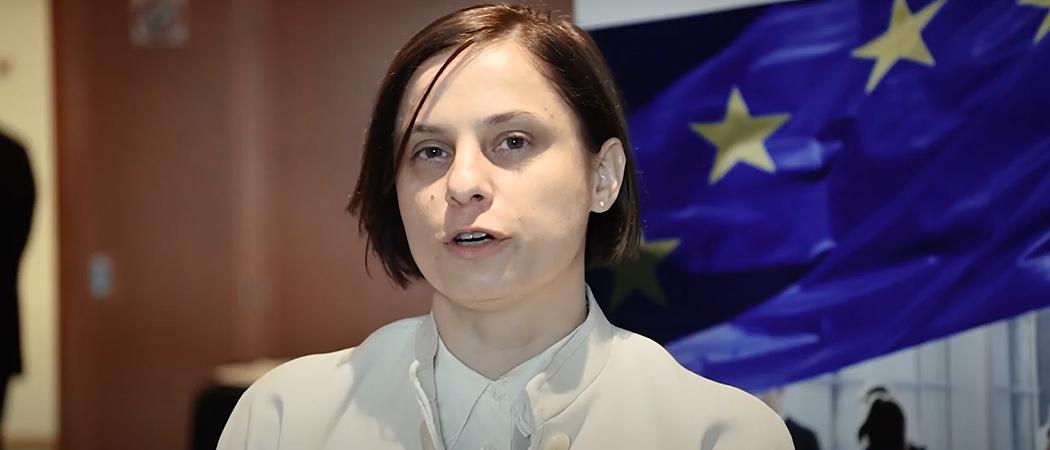 The EU's push to achieve strategic autonomy for its defence industry has prompted a flurry of defence R&D programmes, but it is far from clear how these are intended to knit together and deliver on that objective.
Since 2016, after the UK voted for Brexit and Donald Trump won the race for the White House, the EU has launched the European Defence Fund and the Action Plan on Synergies between Civil, Defence and Space Industries, while NATO has set up the €1 billion Defence Innovation Accelerator for the North Atlantic, to promote innovation in the sector.
"You have a lot happening there," said Raluca Csernatoni, specialist in European defence & emerging technologies at the foreign and security policy analysis foundation, Carnegie Europe. While that is positive, it will be necessary to "bring coherence" across the piece. Rationalising the initiatives, "will be one of the challenges," she told Science|Business.

The €7.9 billion European Defence Fund (EDF) set up in 2021 is widely considered to be a significant milestone for collaborative military R&D programmes across members states. However, said Csernatoni, it should be viewed mainly as a "cog" in a broader vision.

This vision is articulated in the Action Plan on Synergies between Civil, Defence and Space Industries, which opened the way for civil-military dual-use technologies to "harness" all the relevant EU initiatives and instruments.
As a result, Csernatoni said, EDF become one of a number of initiatives on the defence R&D "laundry list" along with programmes including Horizon Europe, Digital Europe, the Space programme and the European Innovation Council.

At the same time, the EU launched other initiatives mainly targeting defence, including the €2 billion EU Defence Innovation Scheme and the Hub for innovation of the European Defence Agency (HEDI).
Dual-use technologies
In addition to ensuring internal coherence, EU initiatives should look for synergies with external initiatives, such as NATO's DIANA, Csernatoni said.

Officially agreed by NATO members earlier this year, DIANA aims to develop dual-use technologies such as artificial intelligence autonomous systems, advanced manufacturing, biotechnologies and quantum technologies.
 
DIANA will consist of networks of stakeholders, including start-ups, more mature companies, academia, civil and public institutions and test centres.

The NATO and EU initiatives, most notably EDF and the Plan on Synergies, have similarities. For instance, they all focus on innovation and support for entrepreneurs, particularly start-ups and SMEs, by bringing them within the defence industrial ecosystem. In addition, both EU and NATO initiatives target dual-use emerging and disruptive technologies, said Csernatoni.

However, with similarities also comes competition, and the risk of duplication is around the corner, especially for those EU member states which are also part of NATO and have a double affiliation.

For Csernatoni, the rule "the more, the merrier," may not apply in this context. Rather, the multiplicity of programmes might "strain" member states' national defence R&D programmes.

Both EU and NATO members need to have ad hoc policy structures to, "handle, participate, mediate and facilitate" interactions between programmes. At the same time, countries need to develop the expertise and the human capital to manage them.

As a result, it will be crucial to "find synergies" between the EU and NATO and their respective innovation programmes. Avoiding "overlaps, duplications and inefficiencies", and further "bureaucratic burden" on governments will be the objective, Csernatoni said.

More strength
While DIANA is still on the drawing board, with pilot projects due to start in 2023, programmes targeting dual-use technologies is an area where EU has a strength compared to NATO, given its experience of civil-military synergies and innovation. Even though DIANA isn't emerging from "a void", NATO doesn't have the same civil experience as the Commission, said Csernatoni.
Managing programmes such as Horizon and Digital Europe, means the Commission already has a "base" and, therefore the potential to tap into the military-civil synergies and make them happen, she said.