Research infrastructures are worried about the rising cost of running large scientific experiments and are looking for help with paying sky-high electricity bills. One lab has seen a 60% increase in its tariff this year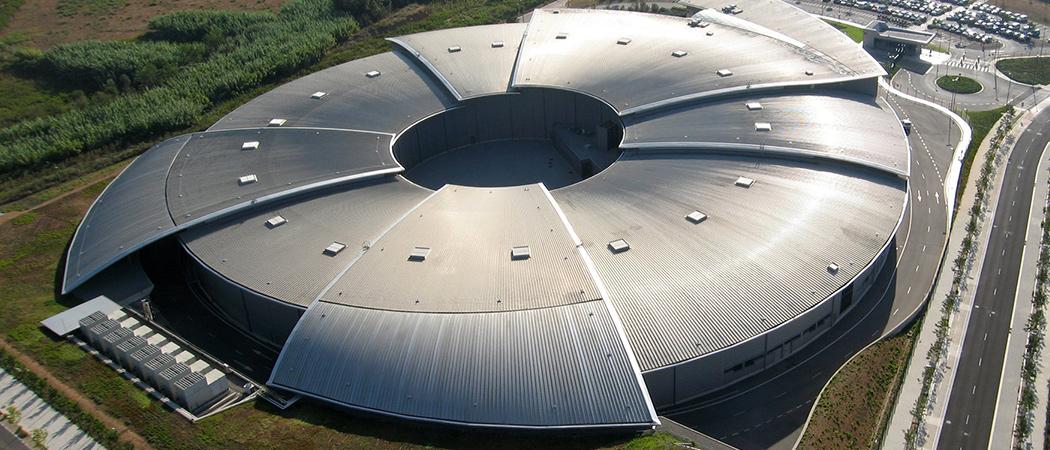 Europe's largest research labs have begun to worry about soaring utility bills and are drafting proposals for additional funding, as they enter into negotiations with national research agencies on overall budgets.
The war in Ukraine has sent a series of shockwaves through the world of European science, from banning cooperation with Russia and Belarus, to supporting scientists who fled their country to find work and refuge in EU member states. Now Europe's big research labs are feeling the energy crunch.
Research facilities including particle accelerators, high-power lasers, gamma beams and supercomputing facilities and data centres will see more expensive electricity bills in the coming months.
"The current crisis will certainly affect the energy-intensive research infrastructures," said Jana Kolar, chair of the European Strategy Forum on Research Infrastructures (ESFRI).
Caterina Biscari, director of the ALBA synchrotron in Spain told Science|Business the facility's electricity bill has increased by 60%  in 2022 compared to 2021. The price hike is despite ALBA negotiating a discount deal with its energy provider.
Preliminary estimates suggest bigger facilities in Europe might see their electricity bills go up sevenfold compared to 2021, depending on which country they are based in and the amount of energy needed for planned experiments.
The total annual electricity consumption at ALBA is 40 gigawatt hours, while CERN needs 1,300 gigawatt hours per year.
ALBA is a member of the League of European Accelerator-based Photon Sources (LEAPS), a consortium of 16 research infrastructures that specialises in experiments that examine molecular structures and surfaces at a high resolution. At a general assembly meeting last week, members agreed they should start drafting a document asking the EU to include research infrastructures in its proposals for curbing energy costs.
Leonid Rivkin, chair of LEAPS, said member organisations are still debating a course of action but they would welcome the European Commission becoming part of the talks. "The energy prices situation is too volatile for a longer-term planning, but it of course would be useful to discuss with the Commission an inclusive solution," said Rivkin.
Emergency planning
Some large research labs are working on plans to deal with a potential energy crunch and asking for more money to pay their electricity bills, to avoid having to raid contingency funds reserved to ensure experiments run smoothly and on time.
CERN is drafting a proposal to put particle accelerators on idle during periods of peak demand, which a spokeswoman for CERN said will be debated by the CERN Council during its meeting next week.
Before the energy crisis hit Europe, ESFRI already had a group working on recommendations for ensuring the financial sustainability of large research labs. The drafting group is now taking the rising cost of electricity into account. "[It] will certainly impact funding and sustainability perspectives of research infrastructures," said Kolar.
However, it's too soon to say what conclusions will be drawn. "It is premature to stipulate the form of the guidance at this time," Kolar said.
These labs are largely funded from national budgets, and each will have to negotiate with their own government a way to avoid suspending experiments.
Andrew Harrison, outgoing CEO of the Diamond Source synchrotron in the UK, said some governments have anticipated a shortfall in funding for research infrastructures, but none could have foreseen the energy crisis Europe is facing today.
The UK's Science and Technology Facilities Council allocated money to compensate for increasing energy bills but, according to Harrison, this is "insufficient already" and next year, Diamond may have to shut down some operations. "It only takes a million or two [of budgetary] shortfall and we have to anticipate quite drastic savings," he said.
The problem does not end with having enough money to pay the bills, since some governments such as Germany are considering energy rationing and asking consumers to reduce consumption, as a way to ensure continuity of supply over the winter.
Greener science labs won't end the crisis
Research organisations were already looking at greening their operations before the Ukraine war sparked the energy crisis.
For example, CERN has a sustainability strategy in place according to which the lab aims to reduce its electricity consumption through reusing the heat generated by its facilities to warm up buildings on the CERN site and a nearby village. However, such mitigation plans are not enough to compensate the sharp rise in electricity costs.
To keep running their experiments, the labs need to draw vast quantities of energy that cannot be offset by following general savings guidance to reduce the heating and cooling of buildings.
Biscari said thermostats at ALBA were set higher than usual this past summer and will be set lower for the winter. "Wherever is possible, we will do [our] part," she said, but warned shutting down experiments should be a last resort.
In the end, governments will have to understand the value of "providing access to scientific discoveries" and keeping the labs going amid uncertainty.
Many research infrastructures were shut during the COVID-19 lockdowns, but went back into operation to work on projects related to the SARS-CoV-2 virus. "We are part of the solution," said Biscari. "Stopping is a dangerous road."