The European Innovation Council's work programme is finally out. There will be equity investments of up to €15M-plus for start-ups, but EIC is about to lose full control over this fund and some MEPs are unhappy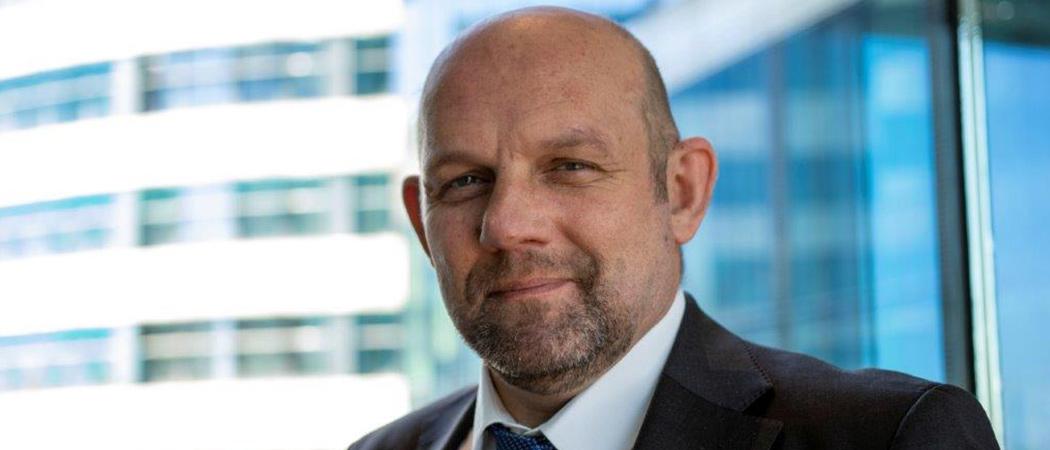 The European Innovation Council's (EIC) plans for this year are finally published, with €1.7 billion promised for start-ups and breakthrough research in 2022.
In its second year as a fully-fledged Horizon Europe programme, EIC will largely continue its work from 2021, but with some change to the funding rules, which for the first time will see it offer start-ups equity backing of above €15 million, support more women-led companies, and increase the budget for top-down calls in health, digital and climate to more than €750 million, EIC chief Jean-David Malo told the Science|Business Annual Conference this week.
But EIC is about to lose full control of the equity start-up fund, with a deal switching it to indirect management in sight, the Commission's research chief Jean-Eric Paquet confirmed to the Science|Business conference. He revealed the plan foresees the European Investment Bank (EIB) in the driver's seat, but said the bank would still aim to provide funding to all the start-ups selected by the Commission.
"The direction now, and the discussion is nearly ready, is that the EIB would oversee the EIC Fund technically, but the EIB would take up the decisions made by the Commission," Paquet said.
The European Parliament and member states are questioning whether that is in line with the original vision of the EIC, which was to invest in high risk start-ups that are unable to attract private investors, and at the same time lower the risk for private investors, attracting them in to later funding rounds.
"The Commission granted to take risk and to fund strategically important technologies and – specifically - not to look about the bankability," said Christian Ehler, Parliament's Horizon Europe co-rapporteur. "I think [the change in management] is a total contradiction to what we as co-legislator envisaged."
The political dispute about how the EIC equity fund should be managed delayed publication of the 2022 programme and blocked equity funding to companies that won awards in 2021.
The deadlock over the fund management was broken last week, when member states voted to stick to the old rules for now, whilst looking for a suitable fix.
Alternative funding sources
In 2022, EIC is extending the Seal of Excellence scheme to its Accelerator programme for start-ups. This means companies that pass its due diligence but don't get funding because EIC's budget has run out, will be able to use the EIC quality stamp to try and get money from other EU sources, such as the structural funds or the pandemic recovery fund.
EIC is intended to fill the funding gap that many companies face when they have proof of concept and then need significant amounts of capital to scale up. Many either fail, or are acquired at prices that undervalue their potential value at this point, as venture capital backers look for an exit.
The EIC launched as a pilot programme in 2018, subsequently becoming part of the Horizon Europe programme, with a €10 billion budget for seven years. In 2021 it handed out €1.5 billion.
The main instrument is the €7 billion EIC Accelerator programme, which gives grants and equity financing to high-risk tech start-ups. It's the first EU programme ever in which the Commission has taken equity stakes in companies it supports.
There is also a Pathfinder programme, which provides grants to multi-disciplinary research teams to scope out technology breakthroughs, and Transition grants for shaping the outputs of basic research into something investable.
Delayed awards
The decision to go ahead under the existing rules should unlock the money for 102 companies awarded funding in 2021, with investment decisions expected to be concluded in spring and summer 2022. The same rules will apply to companies that are selected for funding in the first calls this year. 
"There is a great deal of continuity in the way we will manage the equity funding in 2022," a Commission official said. "The investment guidelines will be slightly amended, but they will be for the most part extremely stable."
The 2022 calls
EIC Accelerator:
There's €1.16 billion for start-ups and SMEs in grants and equity financing. Around half of it will be dedicated to challenge-driven calls for green technologies and open strategic autonomy. There will be three deadlines on 23 March, 15 June and 5 October 2022. Second time applicants who have tried and failed once will get the chance to demonstrate the improvements they've made since the previous application.
EIC Pathfinder:
The budget for research into breakthrough technologies is €350 million, with €167 million dedicated to challenge-driven calls in green, health and digital. Grants are worth up to €4 million. The deadline for bottom-up calls is 3 May, and 19 October for top-down calls.
EIC Transition:
For projects that aim to translate research results into innovation, there is €131 million, including €60.5 million for challenges in green technologies and RNA-based therapies and diagnostics for complex or rare genetic diseases. Grants of up to €2.5 million will be awarded to applicants, who must be building on existing EIC Pathfinder projects or European Research Council proof of concept projects. This year, instead of one, there are two deadlines for both bottom-up and top-down calls: 4 May and 28 September.