Demand for faux alternatives is high, and European start-ups are going hell for leather to capture a piece of the market.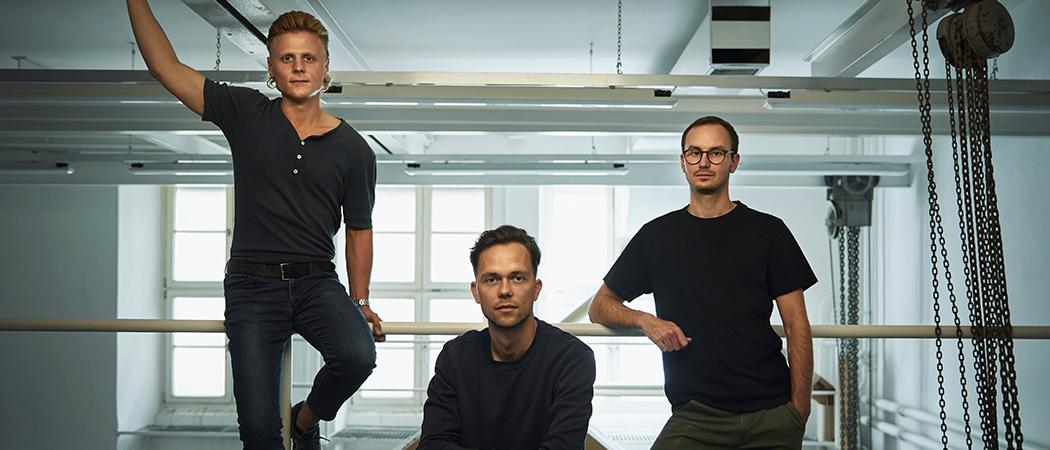 In the beginning, the attraction of fake leather was ending the connection with slaughtering animals, but now the goal is sustainability and the circular economy. This means abandoning the plastics that go into many fake leathers, and connecting with sustainable resource streams. Start-ups have been quick to pounce on this opportunity, first in the US and increasingly in Europe.
Their solutions range from animal cell cultures that grow tissues similar to skin, to materials produced by bacteria, fungi or plants. US start-ups arguably have a head-start in this market, but the Europeans think everything is still in play.
"At the current stage, there is room for everyone. Companies want this material, and we are still far from seeing it rolled out at scale," said Lucas Fuhrmann, co-founder and chief executive of Revoltech, a sustainable leather start-up based in Darmstadt that has just closed a seven-figure seed funding round.
For Lídia Kuti, co-founder and chief executive of Estonian start-up Smobya, consumer pressure is driving the market. "There are a lot of fashion companies who have had feedback saying that if they don't have vegan materials for certain kinds of bags or shoes, customers will just go to another designer. So I think the market still has huge potential."
The main advantage the US start-ups have is money. "They have much more capital than we have in Europe," said Fuhrmann, "but I'm still pretty confident about the network we have here: the R&D possibilities, the suppliers, production partners and clients. We just have to make up for the lack of capital by leveraging that network."
Success will ultimately depend on scalability and price, Kuti thinks. "At this stage, most of the technologies we know about are still very expensive, and still not fully scaled, so there is still a lot of room on the market."
This optimism exists despite a lacklustre showing from EU policymakers when it comes to sustainable textiles as a whole. It took two years for the European Commission to publish its Strategy for sustainable and circular textiles, time which critics in the European Parliament, such as Christian Ehler, said could have been used to get underpinning research underway.
A few projects did emerge towards the end of Horizon 2020, such as textile recycling initiative SCIRT and circular economy data project Trick, which has a pilot project on textiles and clothing. Projects specifically addressing the leather market are few and far between, but include My-Fi, which is working with fungal mycelium, the vegetative stage of mushrooms.
So, when you talk to sustainable leather start-ups, it is striking that the impetus often comes from the fashion industry rather than the science base. Most founders have to go looking for chemists and biologists to help develop their ideas.
Faux leather from hemp
Revoltech began with Fuhrmann's disenchantment at the green credentials of a fashion company where he was working as an intern in 2015. So, he set out to see if a genuinely sustainable approach to textiles was possible, in particular from agricultural by-products. He was joined by two school friends, Julian Mushövel and Montgomery Wagner, the former with a background in engineering.
Several years of research and development at the Technical University of Darmstadt followed, resulting in a novel process that takes residual material from hemp farming and turns it into a leather-like material through treatment with bacteria. Only plant-based additives are used to finish the material, which has the brand name LOVR.
Revoltech was founded in 2021 and quickly set out to raise funds, closing its seed round in May. Its first target market is footwear, but R&D partnerships are also being negotiated with companies in the fashion, furniture and automotive sectors. "We are seeing a crazy amount of interest in this kind of material."
Balancing durability and biodegradability has been a challenge. "People want, and we want, a product that returns to nature, but if it only lasts for a short period of time, that's also not sustainable. And that's the narrow corridor we have to navigate."
Durability also determines the markets a leather-like material can enter. In the automotive industry, it has to be hard-wearing and retain its properties for 10 years or more, while in fashion two to three years is acceptable. "In the car industry, for example, the requirements for the material are very high, and our material is not at that stage yet, so it is a matter of doing more R&D to get it there."
In the short term, clients want a substitute that looks and feels like leather, but there is also an appetite for sustainable materials with other characteristics. "I think the typical embossing and grain that you have on leather is not going to be so much in demand when you look five to ten years ahead," Fuhrmann said.
Leather from kombucha
Smobya, based in Budapest and Tallinn, is developing a technology inspired by the fermented drink kombucha. The culture that drives the fermentation generates a mass of cellulose fibres, which when dried out feels a little like leather. Kuti was working in the fashion industry when she started playing around with kombucha around 2017, picking up on ideas already being developed by BioCouture, an open source network of researchers working on sustainable materials.
"I created some samples from kombucha for the Central European Mercedes Benz fashion week future of fashion competition," Kuti said. "The material was not very good, we couldn't create a complete sheet, it was not at all durable, but it was a really interesting experience and I saw some kind of potential in it."
The idea stayed with her when she went to study law in the UK, and she started looking for chemists and biologists who could help her build a better material. The process that Smobya set out to commercialise in 2019 is now a long way from kombucha, although it still uses a combination of bacteria and yeasts to grow sheets of bacterial nano-cellulose fibres. These are then coated with plant-based additives to give it the desired durability and water resistance, making the final product petroleum-free. "It's a huge advantage for us at this stage that we don't have any plastic in our leather," said Kuti
Effort has also gone into creating a circular economy business model. The raw materials for the fermentation are by-products from the brewing and wine industries, and options are being explored for using the residues produced by the process as agricultural fertiliser.
Smobya has just passed through Estonia's Beamline innovation accelerator and is currently raising pre-seed funding. Kuti expects to close the round in October. Work is still underway to perfect the material, and in particular its biodegradability. "This is one of the biggest challenges for anyone creating this kind of material. You have to get the coating right, and we are still in the last stages of our R&D process," she said.
As for markets, Kuti expects the company's first targets to be in fashion, such as footwear, and design. "We are not only trying to imitate leather, but we are also creating a novel transparent material, which is strong and supple. Our customers are sometimes more interested in that than the leather-like material." This could have interesting interior design applications, for example in lighting.
Pivoting away from leather
Having a broad approach is healthy in this market, according to Mari-Ann Meigo Fonseca, co-founder and chief operating officer of Gelatex, also from Estonia. "Comparing yourself with leather means that people expect exactly the same behaviour and durability, and it is impossible to achieve an exact copy of leather if it is not leather." She recommends that companies have other novel materials in their portfolio. "It might be a little bit harder in the beginning to explain what the material is, or how it can be used, but in the end, it is better to be something completely different."
Gelatex is interesting because it started out working on sustainable leather, but then pivoted to other materials. Once again, Fonseca had a background in the clothing industry, and went looking for researchers working on sustainable textiles. She found them at the University of Tartu, developing materials made from gelatin nanofibres. One of these was a leather-like material, and in 2016 she and Märt-Erik Martens from the research group set up the company to take it to the market.
"Our idea was to take waste from the meat and leather industries, turn it into gelatin, and then make textiles from it," she said. "Chemically our material was very similar to leather, so the way it behaved was also very similar, but it came in rolls, so it was much easier to use than leather in production."
The company attracted a lot of interest and encouragement, including winning some awards, but doubts began to creep in about its direction. First of all, the balancing act of making a material that is both durable and biodegradable was proving tricky to achieve. And second, the waste they were using was still considered an animal product. "We were always swimming against the tide, because it was not a vegan material," she said.
The company's pivot came from a technology it had developed to satisfy its own need to produce nanofibres on a large scale. When the COVID-19 pandemic started, it used this with other raw materials to make filtration fabrics for face masks, and this prompted a deeper investigation of nanofibres. "They can be used in so many applications, from wound care, medicine and tissue engineering, through to cell-cultured meat, filtration materials, and energy storage. And the problem is how to produce them on a large scale. So, we decided to pivot and put our effort into that, where we can be the best," Fonseca said.
Based in Tallinn, Gelatex currently has a staff of 11, and last year completed a €1.2 million seed round. Fund raising on its next round now under way. It has chosen to concentrate on the cultured meat market, making microcarriers that help cells proliferate in bioreactors, and 3D scaffolds that support muscle tissue formation, in order to achieve a structured steak-like meat. While this work is entirely plant-based, Gelatex is still thinking of gelatin for other applications, for example in the medical space. But it has left sustainable leather behind.
"We realised that using nanofibres to make a leather-like material, or any textile that needs to be inexpensive, is a little bit like fishing with dynamite. It's too much. Nanofibres are high-tech materials, and we are lowering their value a little bit when using them in textile materials," Fonseca said.
Elsewhere in the Ecosystem…
A first pilot project for a European regulatory sandbox in artificial intelligence (AI) has been

launched by the Spanish government

. The aim is to test technical solutions and compliance procedures under planned AI regulations, while supporting companies, especially start-ups, developing products and services with this technology. Tests will begin from October 2022 and the results published in the second half of 2023. Other EU states can follow or join the pilot, potentially leading to a pan-European AI regulatory sandbox.

London-based

Octopus Ventures

has set up a team to work on pre-seed investments across Europe, backed by a £10 million fund. The initial focus will be on tech start-ups across business-to-business software, fintech and health. The aim is to invest alongside angels in the first funding round, with typical round sizes of £400,000 to £700,000.

Three researchers from Tartu whose work is driving the rapidly scaling Estonian company Skeleton Technologies have won the industry category of the

2022 European Inventor Award

. Jaan Leis, Mati Arulepp and Anti Perkson optimised curved graphene for use as an electrode in ultracapacitors, providing quick-charging, long-lasting energy sources for industry and electric cars. The Young Inventors Prize, awarded for the first time this year, went to Victor Dewulf and Peter Hedley of start-up Recycleye, for the AI-driven waste recognition and sorting system they conceived while students at Imperial College London.