Countries are unfairly punishing South Africa for detecting the new coronavirus variant, scientists say. This will deter open science and research collaborations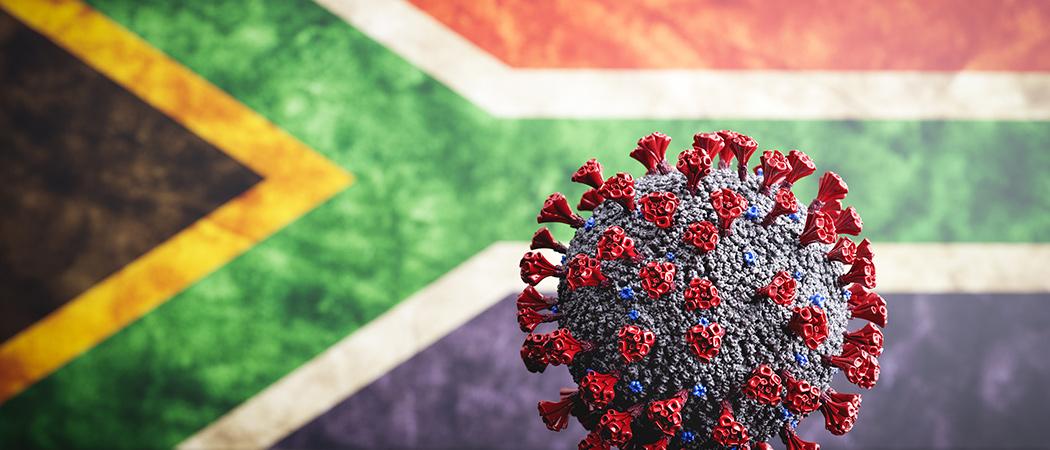 When South African scientists announced last week that they have sequenced the genome of a new and potentially more contagious variant of SARS-CoV-2, the deadly virus wreaking havoc around the world since January 2020, the EU, US and the UK immediately imposed travel bans.
Scientists and government officials speaking at this week's Science Forum South Africa 2021 decried the unilateral decision of world leaders to stop flights from South Africa and neighbouring countries, which they say is stifling efforts to promote open scientific cooperation, without sufficient proof that the variant Omicron actually originated in South Africa.
While the Omicron variant was indeed first detected by South African scientists, that doesn't mean it is originating from here, said Tulio de Oliveira, director of Centre for Epidemic Response & Innovation, who is leading South Africa's viral genomics surveillance programme.
Last month, researchers at the Lancet laboratory in Johannesburg sequenced eight SARS-CoV-2 samples and uncovered mutations in the spike protein which may enable the virus to enter human cells faster. "Johannesburg has the biggest airport on the continent," said de Oliveira. "[Omicron] could have come from anywhere."
Oliviera noted samples in the Netherlands that date from before Omicron was identified in South Africa are now being analysed, underlining how unfair it is that South Africa is being blamed as the source of Omicron. "I'm not saying that it's from Netherlands, what I'm saying is do not blame South Africa," he said.
In a statement on Saturday, the South African foreign affairs ministry said that by banning travel to and from South Africa, the world is punishing the scientific community in the country.
"Excellent science should be applauded and not punished," the ministry said. "This latest round of travel bans is akin to punishing South Africa for its advanced genomic sequencing and the ability to detect new variants quicker."
Thulani Dlamini, CEO of the Council for Scientific and Industrial Research, did not want to comment directly on whether the South African scientific community is being treated unfairly, but admitted politicians could have handled the international row a little better.
"I think the scientists are doing the right thing by sticking to science and the politicians to deal with the politics," said Dlamini. However, "Those political issues could even have been handled differently."
Blade Nzimande, South Africa's science and innovation minister, said the country's investment in genome sequencing is now paying dividends, bringing the national science community into the international spotlight. "[It] demonstrated South Africa's leadership in this area on a world stage and contributed to the understanding of emerging variants and their effects on the efficacy of COVID-19 vaccines," Nzimande said.
Open science
South Africa responded quickly to the first signs of the pandemic, setting up a national genomics network to monitor the evolution of SARS-CoV-2 in February 2020. De Oliveira said genomics surveillance in South Africa was central to identifying Omicron and the Beta variant, and in bringing them to global attention as soon as possible. World leaders should not punish open science, he said. "You should really encourage transparency in science in the world."
According to Nzimande, genome sequencing data informed the South African government's decisions on which vaccines to procure, with genomic surveillance a critical component of a targeted response to the epidemic.
The government is planning to allocate more money for COVID-19 projects, including epidemiological studies and genomic surveillance, and will also fund more cooperation opportunities with scientists in other countries.
Governments around the world, including the EU, have been taking steps to open up science, make it more transparent, encourage international cooperation, and bring science outside journal paywalls.
UNESCO recently published the first international framework on open science, aimed at boosting cross-border cooperation. UNESCO calls on all 193 United Nations member states to invest in open science infrastructures, set up targeted regional and international funding schemes and ensure all publicly funded research respects open science principles. 
Shamila Nair-Bedouelle, assistant director-general for natural sciences at UNESCO said international scientific collaboration would help countries meet the challenges of our time, but the decision to cut transport ties with South Africa in the wake of the Omicron discovery delivers could discourage open research cooperation.
"Our appeal to the international community is to continue supporting international scientific cooperation and the spirit of South African scientists," said Nair-Bedouelle. "South Africa can share scientific information in the spirit of multilateralism and in the spirit of sharing science," she said.