After the collapse of foreign direct investment and with tightening labour markets, new growth models are needed for the region. Two key ingredients are home-grown innovation and policies to maintain and strengthen the skilled labour force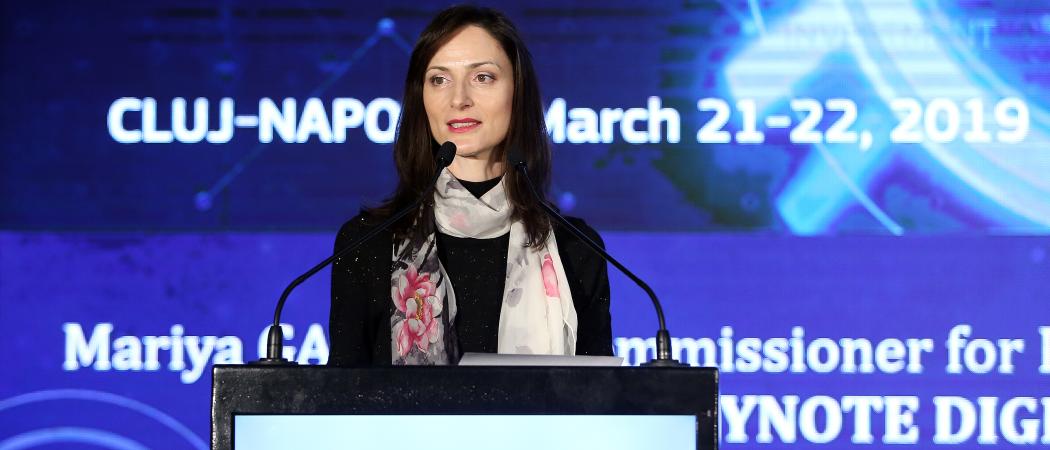 Entrepreneurs in central and eastern Europe are being encouraged to help shift the economic model from dependence on foreign direct investment and low labour costs, to one of home-grown innovation and creativity in the digital sector, but experts in the region are warning the shortcomings of education and funding systems will prevent this transition.
Speaking at the Startup Europe Summit in the north western Romanian city of Cluj-Napoca last week, Maryia Gabriel, EU commissioner for digital economy and society encouraged young entrepreneurs to take more risks to boost digital innovation in the region.
Gabriel gave the example of UiPath, a robotics process automation start-up co-founded by two Romanian programmers that is now raising a fourth round of more than $400 million from venture capital investors, at a valuation of $7 billion.
"Yes, the European dream exists," Gabriel proclaimed.
Yet, to make "the European dream" come true, UiPath had to move from Bucharest all the way to the US, where it has raised over $400 million in three private funding rounds since April 2017.
UiPath provides artificial intelligence systems to help companies automate repetitive work. The company has had extremely rapid growth, announcing in July last year that in the previous 22 months it had increased annual recurring revenues from $1 million to $100 million. UiPath claims it is likely to be the fastest growing enterprise software company in history.
That is an amazing success story, but sadly UiPath is based not in Bucharest, but New York City.
The amount of money UiPath has raised in the US is unheard of for start-up companies in Europe. Gabriel admitted there are barriers preventing digital startups from scaling up in Europe, including the limited availability of private investment and the divide between newer and older member states.  
Răzvan Atim, UiPath's head of sales for central Europe agreed that the region is "a bit behind," but said it's not impossible to catch up, provided that governments understand the challenges faced by digital innovators and invest more in entrepreneurial education. "I am very optimistic," said Atim. "But governments have an important role to play."
There needs to be a move from foreign companies using low paid programmers to write code, to locally designed products and services, said Florin Filote, marketplace director at eMAG, another Romanian e-commerce success that has grown into one of the largest online retailers in central Europe. "We need a shift of mindset from developing products for others, using cheap manpower," Filote said.
Digital skills and the entrepreneurial spirit
UiPath has formed partnerships with universities in the region to offer an online course training for IT developers. The company is working closely with universities to train and prepare students for jobs in artificial intelligence.
However, specialised training could start well before students reach university. Răzvan Bologa, a professor of computer science the Bucharest University of Economic Studies wants to see Europe, "kick-start a generation of start-up builders" and says education systems do not start early enough teaching children digital and entrepreneurial skills. "You need to start as early as the age of five, maybe seven," Bologa said.
Central and eastern European countries do have a lot of technical talent available, but half a century of communism has taken a toll on the entrepreneurial spirit in the region, Bologa said. "By nature, there are not many entrepreneurs."  
In 2017, Romania introduced mandatory coding in public schools for all children at the age of 12 but the government could not find the 3,000 teachers it needed to deliver these lessons. It set up a training scheme, but that proved to be fruitless, as skilled teachers eventually ended up seeking jobs in IT companies paying much better than in the Romanian public school system.
"It's not really an option to try and train teachers on a massive scale because the economics of the labour market will work against such an idea," said Bologa.
The region has also lost a lot of talent to western Europe, noted Oana Bouraoui, co-founder of Romanian IT, a non-profit organisation working on bringing digital entrepreneurs talent back to Romania. But the brain drain trend is now "less severe," Bouraoui said, because developers working in the region can now have "a cosy life" without having to move to another country.
But that does not necessarily mean good news for the entrepreneurial sector, said Bologa. Many web developers end up in the "medium income trap," are comfortable with their way of life and not interested in changing that, said Bologa.
The experts do not agree on the extent to which the government should be involved in solving these issues. Bouraoui suggested governments in the region should look to the example of France's "La French Tech", a government programme helping digital start-ups to develop their ideas and find investors and markets for their products and services. "It's hard to create change and have massive impact without support at that level," said Bouraoui.
Bologa disagreed. Dumping cash on start-ups "will create an industry of consuming public resources," he said. Government should direct its money towards building a better education systems and better telecommunications infrastructure, instead of playing the role of venture capitalist. "It's not equipped to do that," Bologa said.