Decarbonising the economy will involve vast technology transfers and cross-border R&D. But with Russia a pariah, and US-China relations frosty, there are worries that politics could slow the diffusion of green technology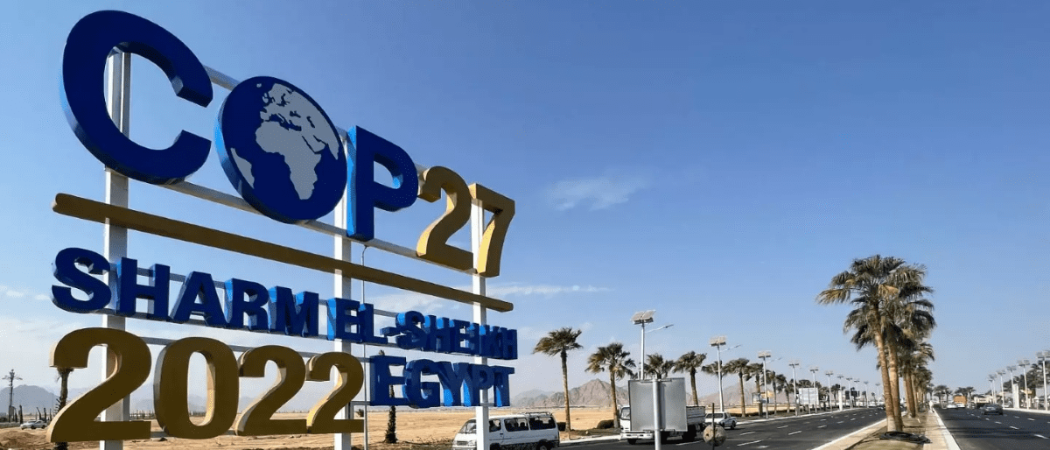 A world divided by geopolitical rivalries and technology protectionism will take far longer to decarbonise because new green solutions will stop at national borders.
This is one of the key messages to emerge from this year's Conference of the Parties climate summit COP27, held in Sharm El-Sheikh, Egypt, just as national leaders gathered in Bali, Indonesia for one of the most fraught G20 meetings in years.
The message for scientists, research institutions, funding agencies and companies: continue to work with scientists overseas, and make sure the knowhow and intellectual property behind new green technology is diffused as widely as possible.
One of the starkest warnings about the environmental cost of division comes from a major new report from the International Energy Agency (IEA), which runs the rule over progress in clean power, hydrogen, steel, road transport and agriculture.
"Without international collaboration, the transition to net zero global emissions could be delayed by decades," it says. One IEA scenario shows that in a world with low cooperation, instead of hitting net zero by mid-century, the world could take until the 2080s.
The risk isn't just that scientists are unable to work with the best colleagues around the world. It's also that with a fractured global market, it will be much more difficult for new green technologies to scale and take off.
"It's about creating larger markets, and increasing economies of scale," for green technologies, said Will Hall, a clean technology analyst at the IEA, and one of the authors of the report, The Breakthrough Agenda Report 2022.
Diffusion will happen much more quickly if there is uptake of green technologies in multiple countries at once, said Hall. "Actually, creating effective collaborative networks means you don't have this two, three or four phase process where you're relying on a market leader, country or company to develop a technology in isolation, and then five years later it spreads to another country," he said.
National research funding agencies also need to work much more closely together to avoid duplication of R&D efforts. "I think there's a really strong case for that," said Hall. "There have been relatively disparate and sporadic examples of that happening at the bilateral level between governments. We realise that, in the context of current global events, some of that stuff is much harder."
Spiralling energy prices have led to an "increasingly crowded" field of clean energy R&D projects across countries, said Luciano Martini, director of a joint project between Italy, China and the UK that aims to demonstrate 100% renewable energy power systems.
"International collaboration is one of the most efficient ways to accelerate clean energy innovation," Martini said. "We have neither the resources nor the time to afford the duplication of the efforts needed to decarbonise the energy system."
Technological walls
But meanwhile in Bali, G20 leaders were meeting in the shadow of Russia's invasion of Ukraine and a deepening rivalry between China and the US that has seen Washington turn to ever more radical measures to strangle Chinese technological progress.
In the autumn Washington banned its leading chipmakers from exporting artificial intelligence-capable semiconductors to China, and cut off the means for Beijing to develop homegrown alternatives. This is only the latest sign of a technological decoupling between the two powers that Europe is also having to navigate.
But there were a few signs of rapprochement over green issues this week in Bali. The US and China, the world's biggest greenhouse gas emitters, agreed to restart climate change talks after Beijing halted them in retaliation for House speaker Nancy Pelosi's visit to Taiwan in August.
The G20's compromise statement also alluded to the importance of "mutually beneficial technology cooperation" to get green tech into developing countries, as well as "promoting researchers' international mobility" to help heal a degrading environment.
Western countries also launched a "Just energy transition partnership" for Indonesia, designed to mobilise $20 billion to clean up the country's coal and oil heavy power sector. This follows a similar deal with South Africa.
Mission Innovation
One of the leading bodies attempting to make sure countries share and coordinate their green R&D is Mission Innovation, set up in 2015 by world leaders. It now has 22 countries, plus the EU onboard, including the US and China.
"This year, we have seen an increasing focus on demonstrations [of green technology]," said Jennie Dodson, the body's former head of secretariat. "If you want to maximise acceleration from that, you also need knowledge sharing and cooperation."
Mission Innovation set targets for countries to double green technology R&D in certain areas between 2015 and 2020. Some hit this target, some got close, but others fell short, said Dodson. "There was variability in terms of what countries reached, but overall, there was a significant increase in investment in clean energy R&D," she said.
For the next phase of Mission Innovation that runs until 2030, there are no longer concrete targets for R&D spending. Instead, these have been replaced by innovation targets, for example, the availability clean hydrogen for $2 a kilogram.
Geopolitical rivalry is not always bad for green technology, according to a recent analysis published in Nature Energy by academics in the US, Europe and China. Healthy competition can spur countries to vie with each other for leadership in sustainable innovation like solar and wind power.
R&D investments in the west are increasingly justified by warnings over China's competitive threat, the analysis found.
But this rivalry also risks devolving into outright protectionism, which might stop a new product at a border, and could slow down the cost reduction and diffusion of green technology, warned Dodson.
The analysis of energy R&D spending stretching back to 2000, found that clean energy investment had increased "significantly" after global leaders committed to do so through Mission Innovation.
But several problems remain in the funding landscape. The first is that despite their green ambitions, governments are still pumping billions of dollars into fossil fuel energy R&D.
It has accounted for roughly 10% of energy R&D spending over the past two decades and shows no sign of disappearing. "Fossil fuels remain deeply ingrained in public energy R&D," the analysis found.
China in particular has ramped up fossil fuel R&D, increasing funding from $90 million in 2001 to $1.7 billion in 2018. It's not completely clear where this money is going, co-authors Jonas Meckling and Laura Diaz Anadon told Science|Business, but some of it will have gone towards coal processing and power plant efficiency, gas extraction, power production, chemicals, and oil related work.
They could find no mention of carbon capture and storage research in China's official statistical documents.
Stagnant R&D
And despite ever more alarming warnings about climate change over the last decade, government R&D spending on energy remained pretty flat during the 2010s, the researchers found. Among IEA members it has gradually ticked up to nearly $40 billion a year by 2021, but there is no more recent data for spending patterns in China and India.
"It is fair to say that it has not increased nearly as much as what all research […] has argued, based on the expected returns of public energy R&D investments," Meckling and Anadon said. Indeed, the fastest growth in clean energy R&D came in the 2000s, when China was expanding its investments most strongly.
It may be hard to believe given near daily headlines about hurricanes, floods and droughts, but government funded energy R&D is now half of what it was in the late-1970s, as a proportion of GDP, a 2019 Mission Innovation analysis has found. It has stagnated as total R&D spending has tripled.
To put things even more starkly, the world's governments spend less on energy R&D per year than Americans spend on pet food and treats, the Columbia University economist Adam Tooze pointed out last year. "Energy transition? Seriously? We ain't even trying!," he commented.
A green R&D wishlist
The IEA's recent report also outlines where green R&D is most urgently needed. When it comes to transitioning to a hydrogen economy, we have long had the technology to create hydrogen from water using electrolysers, said Hall. But electrolyser manufacturing remained "relatively small" serving relatively niche markets, so it needs to scale up to drive down costs.
What is needed are more demonstration sites showing that hydrogen and related fuels can replace fossil fuels in areas like steel, fertiliser and ammonia production, plus in shipping, aviation and long-haul heavy trucking, Hall said. "The R&D challenge is greater in those areas where hydrogen is going to be used."
As for power generation, solar panels and wind turbines are now so cheap and efficient it is cheaper to install renewables than rely on fossil fuels in most major countries. 
"There have been a number of successes. We do have technology at the cost required to compete with fossil fuels," said Hall.
Yet it remains the case that their intermittent nature means it is not possible to run electricity grids on renewables. Attention has turned towards longer-term storage of renewable electricity – through compressing air in the ground, for example, and better grid demand management. This would allow power systems to fully decarbonise, phasing out fossil fuel or nuclear plants kept running to maintain supplies when renewable generation is interrupted.
In addition, more R&D is urgently needed in green agriculture, the report says. "The level of funding for agricultural research has actually fallen in recent years, especially from higher income countries," it notes.