New "spin-in" calls are part of a broader effort to ensure civilian technologies developed under Horizon Europe can be taken up and applied by European Defence Fund projects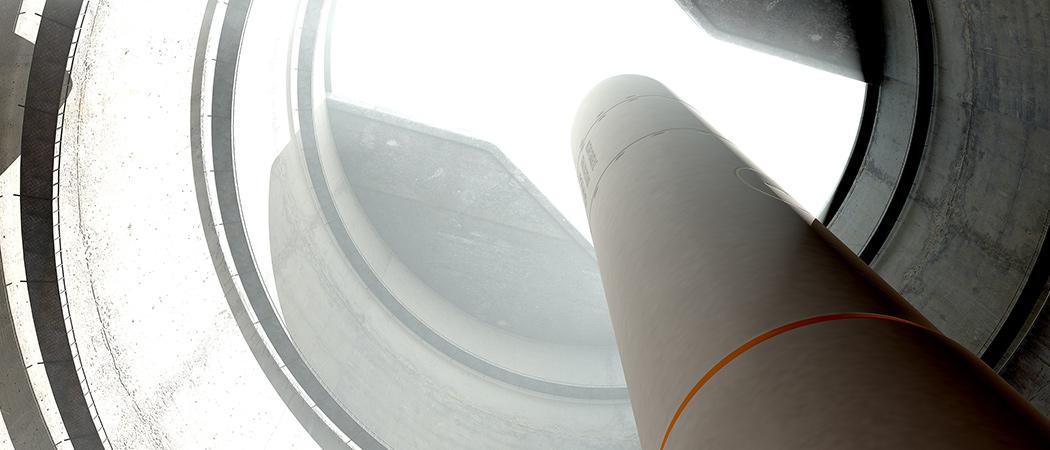 The European Commission is working on integrating Horizon Europe-like innovation initiatives into the European Defence Fund (EDF) to close the "information gap" between the civil and defence research programmes.
This will involve "spin-in calls", run as part of EDF, to pull relevant technologies developed in civilian programmes into defence and address, "the information gap of defence end users with [civilian developed] technology," Nynke Tigchelaar, head of unit for EDF implementation at the Commission's defence directorate general told delegates at the European Defence and Security conference in Brussels on Tuesday.
EU funding for research and innovation is split into civilian and military silos, with Horizon Europe fully dedicated to civilian technologies. The two programmes also have a significant gap in terms of funding, with Horizon Europe backed by a €95.5 billion budget, against around €8 billion for the EDF.
EDF could piggyback research funded by Horizon Europe but this silo approach has created a disconnect between the two. That can make it difficult for the military world to keep on top of civil development of critical technologies, such as artificial intelligence, quantum technologies or big data, that are becoming increasingly central to defence.
"There are huge efforts at the EU level to invest in technologies, and there is a vibrant landscape of academia, research organisations and industry," said Jean-François Ripoche, RTI director at the European Defence Agency. "There are a lot of good ideas on technology […], but the defence world should be aware of them and understand what civilians can bring."
The Commission is trying to close this divide with new instruments under the EU Innovation Scheme (part of EDF), in line with a broader plan to develop synergies between the civil, defence and space industries.
A similar objective is also behind other forthcoming EDF/ EU Defence Innovation Scheme initiatives, such as cross border innovation networks to give SMEs access to test facilities and hackathons.
"It is very important to bring in technologies like cyber and AI, where developments have been much quicker for civil applications, to make it easier and more attractive" to realise their potential applications in defence, Tigchelaar said.
These initiatives complement other measures the EDF has borrowed from Horizon, such as technological challenges that aimed to stimulate innovation by posing a problem to different teams, and coaching services for SMEs. The Commission is also setting up a defence equity facility, through which it will invest €20 million per year, and by involving the European Investment Fund, aims to attract private equity and generate a €500 million fund.
"This is very important to create EU ecosystems of investors for these high-tech companies that also participate in the area of defence," said Tigchelaar.
In addition to the Commission's spin-in grants, the European Defence Agency is working to find synergies with the civilian sector and facilitate exchange of information between the two.
It has set up several foresight activities to scan the horizon for interesting civil technologies and established its own innovation prizes.
The intention is to assess the gap between the state of play of a technology and what is needed to fill this, in order to put equipment in the hands of soldiers. "The defence world should be aware of what the civilian world can bring," Ripoche said.
But translating technologies from civil to military use is not straightforward because defence needs can differ a lot.
Civilian researchers and companies trying to bridge this, "should understand military environment and challenges, and the military world," said Ripoche. "There is always an adaptation to make."
In parallel, EDA is running its Hub for Defence Innovation, which is exclusively focused on R&I in defence, and aims to stimulate cooperation on defence innovation among member states. 
In this sphere, the US and China are more advanced and quicker in development. It is vital, for Europe, to speed up by using all possible means.
When innovation is on hand, "Let's be more pragmatic and go faster to the field." said Ripoche.
EDF looks to Horizon
As the EDF is adopting Horizon Europe tools, the two funds are becoming increasingly similar in how they run.
As Tigchelaar noted, Horizon served as a basis for creating the EDF. Nowadays, the defence programme works in almost a parallel way, using the same approach, such as work programmes including funding priorities and calls for proposals.
In future, EDF aims to include the "whole set of tools that is developed in the civil domain. We want to try also to integrate them in the EDF," said Tigchelaar.
But given the territory, differences will remain. Unlike Horizon Europe, EDF involves national ministries of defence in its projects. There are also a number of security requirements for projects and companies, and a higher level of control and oversight of research.